Faith Communities Committee
Image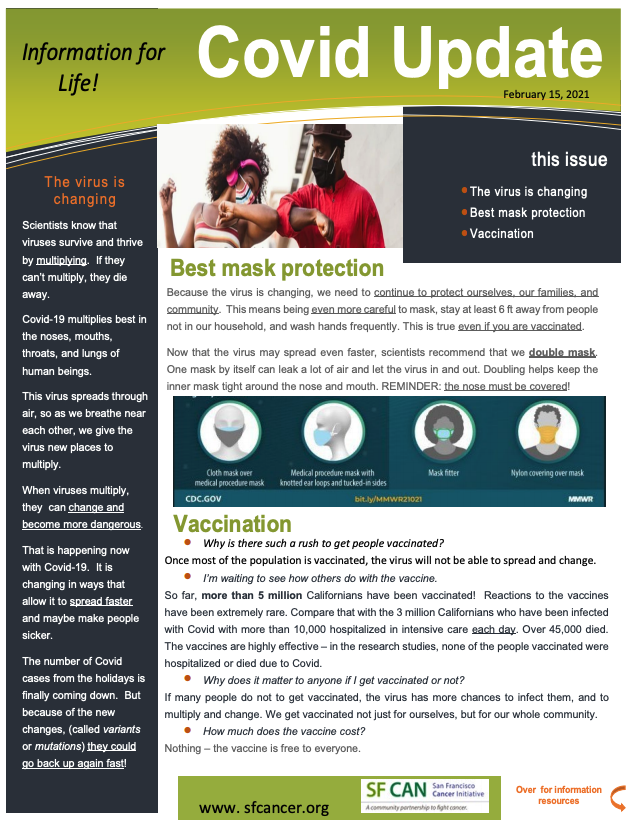 Download this COVID Update for information on the best mask protection, vaccination, and more.
Information from SF CAN Partners, the San Francisco African American Faith-Based Coalition, UCSF Helen Diller Family Comprehensive Cancer Center's Abundant Life Health Ministries Network, and Tabernacle Community Development Corporation
Community Advisory Board | Faith Communities Committee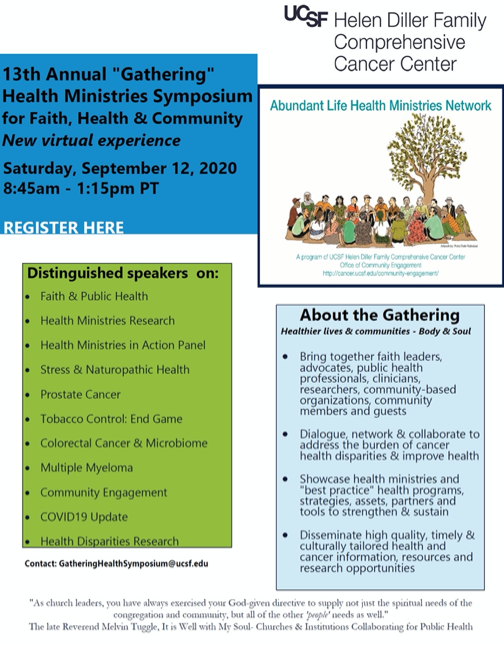 Agenda & Symposium Packet (Download here)
Special Event: 13th Annual "Gathering" Health Ministries Symposium for Faith, Health & Community
September 12, 2020, 8:45am-1:15pm via zoom [
register here
] . For questions, e-mail: 
[email protected]
Wilma Batiste
is the leader of the Faith Communities Committee. She is a member of Neighborhood Baptist church in San Francisco and a member of the FCC since 2005.
Dr. Ka'Ryn Holder-Jackson is the co-leader of the Faith Communities Committee. She has been a FCC member since 2005.
Grant writing training for Faith Communities (Orientation January 2020; Training: Saturdays in February)
San Francisco County
Alameda County
Contra Costa County
San Mateo County
Solano County
Santa Clara County
OCE STAFF: Michelle Moseley
---