Faith Communities Committee
Did You Know?
Cancer screenings help save lives! Ask your doctor/health care provider about preventive care and cancer screenings. Encourage your loved ones to ask.
[ Click for screening resources ]
COVID UPDATE
Image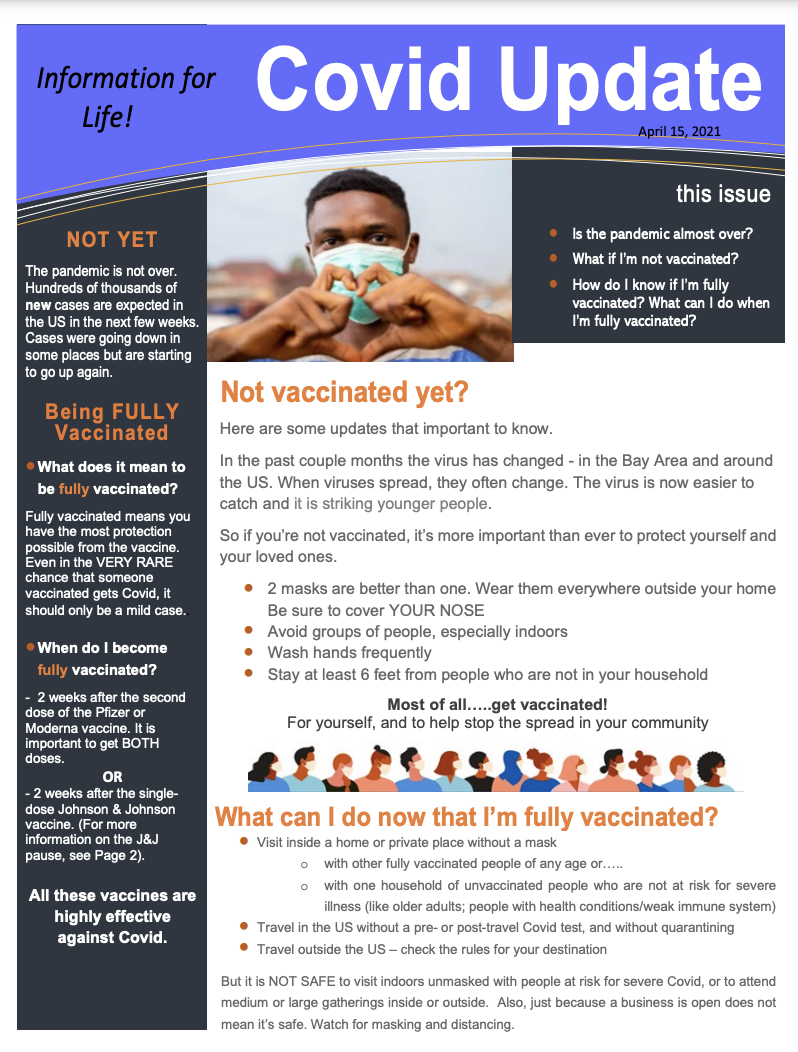 Latest Issue: April 15th
Previous Issues: [ Feb 15th ]
Information on the best mask protection, vaccination, and more from SF CAN Partners, the San Francisco African American Faith-Based Coalition, UCSF Helen Diller Family Comprehensive Cancer Center's Abundant Life Health Ministries Network, and Tabernacle Community Development Corporation
Community Advisory Board | Faith Communities Committee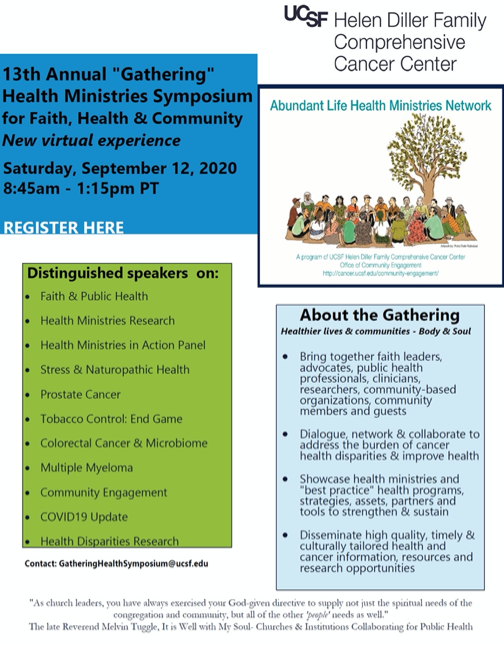 Agenda & Symposium Packet (Download here)
Special Event: 13th Annual "Gathering" Health Ministries Symposium for Faith, Health & Community
September 12, 2020, 8:45am-1:15pm via zoom [
register here
] . For questions, e-mail: 
[email protected]
Wilma Batiste
is chair of the Faith Communities Committee (FCC) and the Abundant Life Health Ministries Network.  She is a member of Neighborhood Baptist Church in San Francisco and the Health Ministry Coordinator.  She has been a member of the FCC since 2006.  
Grant writing training for Faith Communities (Orientation January 2020; Training: Saturdays in February)
San Francisco County
Alameda County
Contra Costa County
San Mateo County
Solano County
Santa Clara County
OCE STAFF: Michelle Moseley
---