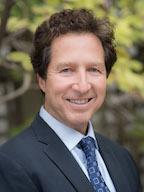 David M. Jablons, MD
Professor in Residence, Department of Surgery, UCSF
Ada Distinguished Professorship in Thoracic Oncology; Nan Tucker McEvoy Distinguished Professorship in Thoracic Surgical Oncology, UCSF
Research Summary
I am the Ada Distinguished Professor in Thoracic Oncology and Nan T. McEvoy Distinguished Professor of Thoracic Surgical Oncology at the University of California, San Francisco (UCSF). I am also Chief of General Thoracic Surgery, Program Leader of the Thoracic Oncology Program (TOP), and Director of the Thoracic Oncology Laboratory at UCSF. I oversee a thriving bench-to-bedside program at the UCSF Helen Diller Comprehensive Cancer, comprised of thoracic surgeons, thoracic oncologists, pulmonologists, radiation oncologists, and an array of other specialists.
The Thoracic Oncology lab utilizes state-of-the-art technology such as as next-generation sequencing (NGS), synthetic chemistry, and 3D-computer simulation for assessing drug efficacy. The TOP currently offers patients a broad menu of clinical trials, testing the most promising molecularly targeted agents. In 2005, I was awarded an NIH R01 grant to investigate the role of Wnt signaling in mesothelioma, and was awarded another R01 grant in 2008 to study the role of inflammation in lung carcinogenesis. The Thoracic Oncology lab has several areas of focus including molecular therapeutics, molecular diagnostics, systems biology, systems genetics, and bench-to-bedside drug discovery. The Thoracic Oncology Lab houses one of the largest thoracic tissue bank repositories in the US, with specimens for more than 1,300 patients including fresh/frozen matched tissue (tumor, normal, serum, pbmc) for lung cancer, mesothelioma, and other cancers.
I have been a pioneer in the field of molecular diagnostics, as part of a team that developed a multi-gene diagnostic assay identifying patients at risk for recurrence of early-stage non-small-cell lung cancer. I am also a co-investigator on several other grants as part of collaborations with lead PIs in other labs: (1) Development of new immunotherapy-based drugs for the treatment of lung cancer by isolating resident immune cells in lung tumor tissue to assess the adaptive immune response; (2) Investigation of the mechanism of the KMD5A protein in rendering NSCLC resistant to EGFR TKI therapy; and (3) Investigation of the role of genetic variation in TGF-beta overactivation in COPD.
Education
Yale College, BA, 1975-79, American Literature
Albany Medical Col. of Union U, MD, 1979-84
Naval Hospital, Intern, 1984-85, Surgery
Tufts University, Resident, 1985-86, Surgery
National Cancer Institute, National Institutes of Health, Fellow, 1986-89, Surgical Oncology
Tufts University, 1989-91, Surgery
Brigham & Women's Hospital, Fellow, 1992-92, Lung Transplantation
Cornell University Medical Center, Fellow, 1991-93, Surgery
---
Professional Experience
1993-95
Naval Medical Center, Attending, Cardiothoracic Surgery
1994-95
University of California, San Francisco School of Medicine, Assistant Clinical Professor, Cardiothoracic Surgery
1995-00
University of California, San Francisco School of Medicine, Assistant Professor, Cardiothoracic Surgery
2000-04
University of California, San Francisco School of Medicine, Associate Professor, Cardiothoracic Surgery
2004-present
University of California, San Francisco School of Medicine, Professor, Cardiothoracic Surgery
2007-present
University of California, San Francisco School of Medicine, Ada Distinguished Professor of Thoracic Oncology Surgery
1986-89
Fleet Hospital, Lieutenant, Medical Corps, USNR Staff Surgeon
1989-91
Fleet Hospital, Lieutenant Commander, Medical Corps,USNR Staff Surgeon
1991-93
Fleet Hospital, Lieutenant Commander, Medical Corps,USNR Staff Surgeon
1997-present
UCSF Medical Center, Chief, Section of General Thoracic Surgery