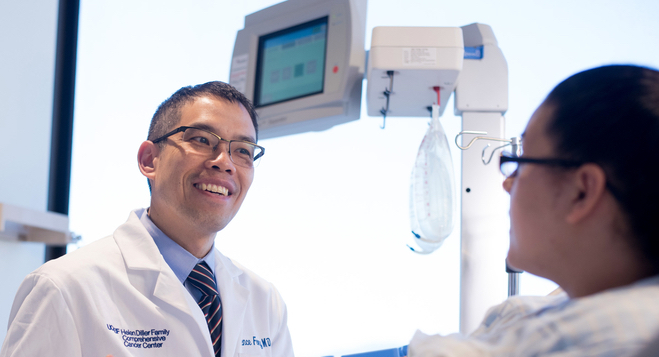 Clinical research at the HDFCCC is supported by four units:
Clinical Research Support Office (CRSO)
Clinical Research Programs
Provides central oversight and a core of personnel with expertise in all types of clinical trials management
Supports investigators in the conduct of cancer-related therapeutic or nontherapeutic clinical trials
Regulatory Affairs
Provides protocol development and editing, consent form development, full regulatory compliance, and IND/IDE filing and maintenance
Prepare and submit Institutional Review Board (IRB) applications and ancillary safety committees (i.e. Radiation Safety).
Contact information:
CRSO Medical Director
Charalambos (Babis) Andreadis, MD | [email protected]
CRSO Director
Andrea Skafel, MSc, CCRP | [email protected]
Clinical Research Network Office (CRNO)
Regional Affiliate Partnerships
Develop, streamline and improve oncology clinical research opportunities at partner sites around the bay area
National Clinical Trials Network (NCTN)
Manage the UCSF NCTN program and all associated affiliate sites
Contact Information:
CRNO Medical Director
Mary Feng, MD | [email protected]
CRNO Director
Arla Yost, MSc, CCRP | [email protected]
These units are guided by the Cancer Center Clinical Research Oversight Committee (CCCROC).

Additional Resources