Image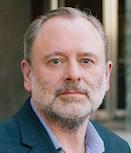 The story of cancer is evolving, and promising new discoveries provide reasons for hope in battling the disease.
At the UCSF Helen Diller Family Comprehensive Cancer Center, we bring together scientists and clinicians from many disciplines to collaborate on virtually every aspect of cancer – understanding the basic biology, identifying risk factors and finding the best ways to control or prevent the disease. Armed with new insights into the molecular basis of cancer, UCSF scientists are pursuing some of the most innovative and exciting research happening today. The results of their work could lead to earlier detection, improved drug therapies, and, ultimately, a dramatic increase in survival rates and patients' quality of life.
Our investigators' laboratory research extends across the university's five principal campuses and beyond. The work of these bench scientists is closely allied with that of physicians on the front lines of patient care. This synergy and collaboration is what is meant by "translational research": While basic scientists investigate cancer's fundamental causes, clinical researchers explore ways that this knowledge can be applied, giving patients access to the latest experimental treatments.
Here on this website, we offer detailed information about such clinical trials, which span nearly all types of cancer. You will also find summaries of our programmatic research initiatives, biographical background on our faculty investigators; links to cancer information resources; access to our clinical services; and suggestions for how to support our work.
Whether you are a patient, advocate, health care provider, researcher, or concerned layperson, thank you for your interest in the Helen Diller Family Comprehensive Cancer Center.
More About Alan Ashworth, PhD, FRS
Alan Ashworth, PhD, FRS, is President of the Helen Diller Family Comprehensive Cancer Center at University of California, San Francisco and Senior Vice President for clinical services, UCSF Health. Ashworth was a key member of the team that discovered the BRCA2 gene in 1995, which is linked to an increased risk of breast, ovarian and other cancers. In 2005, his lab identified a way to exploit genetic weaknesses (using synthetic lethality) in cancer cells with mutated BRCA1 or 2 genes, leading to a new approach to cancer treatment, PARP inhibition. Four different PARP inhibitors have now been approved by the FDA for the treatment of ovarian, breast, pancreatic and prostate cancer based on this observation, which was named by Nature magazine as one of the top 20 discoveries in cancer in the 21st century.
In 2016, Ashworth and UCSF's Pamela Munster, MD, established the Center for BRCA Research, one of only two such centers in the US. The mission of the Center is to provide a place for families with BRCA and other mutations to receive personalized care and planning for their long-term health and well-being. With Robert Hiatt, he started the San Francisco Cancer Initiative (SF CAN) that launched in 2016. SF CAN is the first comprehensive cancer plan for a major city and its partners include the City of San Francisco and numerous health and community organizations. Ashworth also founded and served as the inaugural chair of the UC Cancer Consortium, an alliance of the five University of California C cancer centers holding comprehensive cancer center status. The Consortium's projects include precision medicine, clinical trials, population health science, best practices in harnessing big data to improve health, and political engagement for public benefit. Finally, he leads UCSF's Living Therapeutics Initiative.
He has received a number of awards and prizes many of which recognize the innovative and translational nature of his work as well as its clinical impact. He is an elected member of the European Molecular Biology Organization (EMBO) and a Fellow of the Academy of Medical Sciences, the American Association of Arts and Sciences, the American Association of Cancer Research and the Royal Society (equivalent to membership of the National Academy of Sciences). Prizes include the European Society of Medical Oncology (ESMO) Lifetime Achievement Award, the David T. Workman Memorial Award of the Samuel Waxman Cancer Research Foundation, the Meyenburg Foundation's Cancer Research Award, the Genetics Society Medal, the Susan G Komen Brinker award and the inaugural Basser Global Prize.
Previous Leadesrhip

Frank McCormick, PhD, FRS, DSc (Hon) led the UCSF cancer center from 1997 to 2014. He continues his pioneering research on RAS at UCSF as well as leading the NCI's RAS Initiative at the Frederick National Laboratory for Cancer Research (FNLCR).

Peter R. Carroll, MD, MPH, served as interim director in 2014. Dr. Carroll is associate dean of the UCSF School of Medicine, chair of the UCSF Department of Urology, and leader of the prostate cancer program at the UCSF cancer center.