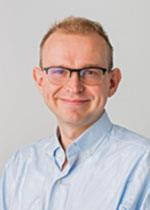 Program Director
Robert Flavell, MD, PhD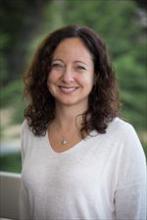 Associate Director - Research
Janine Lupo, PhD
Associate Director - Clinical
Spencer Behr, MD
The PICT Program brings together basic, translational and clinical scientists in order to integrate cutting edge, multi-modality imaging into all aspects of patient care and cancer research. By using novel imaging technologies and sophisticated data analysis tools to elucidate the underlying mechanisms of malignant transformation and drug resistance, it is possible to obtain a more precise understanding of disease progression and response to therapy. This is critical for identifying imaging phenotypes that will allow oncologists to tailor treatment strategies to specific tumor characteristics and provide improved outcomes.
The PICT Program conducts research under five themes:
Theme 1: Advancing the creation of a tumor imageome via advanced AI methods that combine imaging and tumor omics data to enhance tumor characterization and monitoring of treatment
Theme 2: Developing validating and implementing novel imaging approaches for early detection of drug-target engagement and response to emerging immunotherapeutic strategies in the clinic
Theme 3: Creating and translating novel theranostic agents to advance the combined specific imaging and treatment of tumors
Theme 4: Accelerating the testing of new therapies by developing companion imaging biomarkers to directly monitor their impact upon specific molecular targets at the earliest possible time point
Theme 5: Providing molecular imaging probes for studying the biological mechanisms of oncogenesis and metastasis
The PICT Program builds upon the highly successful collaborative research that has been performed in conjunction with the Breast Cancer, Prostate Cancer, Neurologic Oncology, and Developmental Therapeutics programs. These interactions have resulted in multiple joint grants and publications.
Imaging scientists and researchers who are members of the broader Cancer Center and have expressed an interest in participating are as follows:
Rahul Aggarwal, MD
Rosemary Akhurst, PhD
Spencer Behr, MD
Nicholas Butowski, MD
Soonmee Cha, MD
Susan Chang, MD
Joseph Costello, PhD
Charles Craik, PhD
Michael Evans, PhD
Robert Flavell, MD, PhD
Lawrence Fong, MD
Miguel Hernandez Pampaloni, MD, PhD
Stephen W. Hetts, MD
Nola Hylton, PhD
John Kurhanewicz, PhD
Peder Larson, PhD
Yan Li, PhD
Janine Lupo, PhD
Sharmila Majumdar, PhD
Pamela Munster, MD
Jean Nakamura, MD
Susan Noworolski, PhD
Sabrina Ronen, PhD
Youngho Seo, PhD
Rebecca Smith-Bindman, MD
Henry VanBrocklin, PhD
Dan Vigneron, PhD
Javier Villanueva-Meyer, MD
Pavithra Viswanath, PhD
Jane Wang, MD
David Wilson, MD, PhD
Program Details
The PICT Program forms a bridge between the Radiology & Biomedical Imaging (RBI) and HDFCCC that takes advantage of natural synergies between them. Both organizations have clinical and research components that are organ, biology or technology focused, as well as an extensive repertoire of core facilities. A major goal of the PICT program is to encourage its members to develop new research partnerships and provide them with seamless access to core resources for pursuing their scientific and clinical goals. The Biomedical Imaging Research Support Services provides PICT with imaging resources to ensure research is conducted to its full potential.
Leadership:
Robert Flavell – Director
Janine Lupo – Associate Director, Research
Spencer Behr – Associate Director, Clinical
Imaging Program Manager:
Emma Bahroos – The point person to start collaborations
Scientific Advisory Committee:
Rosemary Akhurst
John Kurhanewicz
Dan Vigneron
Jean Nakamura
Robert Flavell