Office of Education and Training
Mission
The strong commitment of the HDFCCC to education and mentoring is reflected in Center-specific efforts, as well as in the integration and coordination between the HDFCCC and other UCSF wide career enhancement programs and initiatives. The Office of Education and Training (OET) was created to coordinate these efforts, leveraged the rich learning environment, resources and opportunities available within the greater UCSF campus community, to complement HDFCCC activities and develop new education programs were needed. The OET is led by Associate Director for Education Dr. Emily Bergsland.
Team
Dr. Emily Bergsland – Associate Director for Education
Dr. Emily Bergsland is a specialist in gastrointestinal oncology at the UCSF Helen Diller Comprehensive Cancer Center. Her expertise includes treating colorectal and other gastrointestinal cancers, and neuroendocrine tumors. She sees patients in the Gastrointestinal Surgery and Oncology Clinic. Bergsland earned a medical degree at the University of Minnesota and completed a residency and fellowship at UCSF. She joined the UCSF medical staff and faculty in 1996. In her research, she focuses on developing and testing new cancer therapies. She is a professor of clinical medicine at UCSF.
Jennifer Seuferer, MS – Education & Training Manager
Jennifer Seuferer is the Education and Training Manager at the Cancer Center, helping to create the Office of Education and Training's career development programs. She has 8 years of experience designing and delivering education programs. Jennifer has a BS in Kinesiology from the University of Colorado and a MS in Physical Therapy from the University of Massachusetts. She is also a Certified Meeting Professional and holds her Event Design Certificate.
HDFCCC K12 Physician Scholar Program in Clinical Oncology (PSPCO)
Click here for more information and RFA. Applications due December 3, 2021 at 3:00pm
Image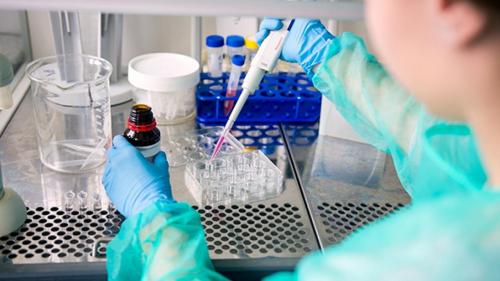 The goal of PSPCO is to foster the development of the next generation of clinical scientists to be effective partners with discovery scientists and conduct high impact and innovative patient-centered cancer research. PSPCO will support cancer-focused junior faculty, giving them 75% protected research time for up to 2 years.
Applications for the 2021-2022 FDA-AACR Oncology Educational Fellowship are open
This fellowship is designed to promote scientific progress through exchange of scientific knowledge in oncology education, collaborative learning, and research. Through targeted educational activities and interactions with experts from the AACR and the FDA Oncology Center of Excellence, FDA-AACR Oncology Educational Fellows will increase their familiarity and experience with oncology drug development and the regulatory review process. Click here for more information and the application form. 
Career Paths: A Virtual Guide to Healthcare Professional Careers
The Office of Education and Training has created a portfolio of recorded interviews with UCSF/HDFCCC healthcare professionals from different fields. If you are investigating different careers in healthcare, these videos are for you. View all videos.