Office of Education and Training
Featured Career Development Opportunities
Image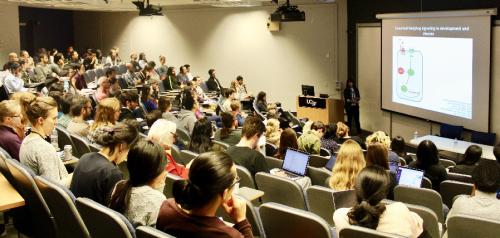 Emerging Cancer Scholars Speaker Exchange Program
Designed to give early career faculty invited speaker opportunities at peer cancer centers. Open to Assistant Professors who are HDFCCC members. More info/apply
Image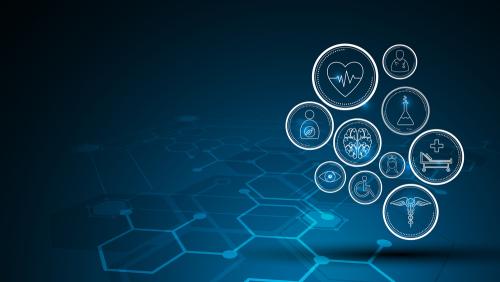 HDFCCC K12 Physician Scientist Program in Clinical Oncology
Image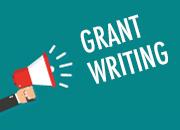 F Grant Writing Workshop For Grad Students and Postdocs
About the Office of Education and Training

The strong commitment of the HDFCCC to education and mentoring is reflected in Center-specific efforts, as well as in the integration and coordination between the HDFCCC and other UCSF wide career enhancement programs and initiatives. The Office of Education and Training (OET) was created to coordinate these efforts, leveraged the rich learning environment, resources and opportunities available within the greater UCSF campus community, to complement HDFCCC activities and develop new education programs were needed. The OET is led by Associate Director for Education Dr. Emily Bergsland.

Emily Bergsland, MD - Associate Director of Education
Dr. Bergsland is a specialist in gastrointestinal oncology at the UCSF Helen Diller Comprehensive Cancer Center. Her expertise includes treating colorectal and other gastrointestinal cancers, and neuroendocrine tumors. She sees patients in the Gastrointestinal Surgery and Oncology Clinic. Bergsland earned a medical degree at the University of Minnesota and completed a residency and fellowship at UCSF. She joined the UCSF medical staff and faculty in 1996. In her research, she focuses on developing and testing new cancer therapies. She is a professor of clinical medicine at UCSF.
Jennifer Seuferer, MS - Education & Training Manager
Jennifer Seuferer is the Education and Training Manager at the Cancer Center, helping to create the Office of Education and Training's career development programs. She has 8 years of experience designing and delivering education programs. Jennifer has a BS in Kinesiology from the University of Colorado and a MS in Physical Therapy from the University of Massachusetts. She is also a Certified Meeting Professional and holds her Event Design Certificate.
Gia Monachino - Education & Training Assistant
Gia Monachino is the Education & Training Assistant, aiding in the administrative tasks of the Office. She has varied experiences in the education field, including outdoor education and museum education environments. Gia has a BA in Psychology and Environmental Sciences from Columbia University.