The UCSF Helen Diller Family Comprehensive Cancer Center Molecular Oncology Initiative is a key component of UCSF's Precision Medicine Initiative. Our mission is to guide the development and implementation of precision medicine for UCSF cancer patients through the integration of molecular analyses into patient clinical care.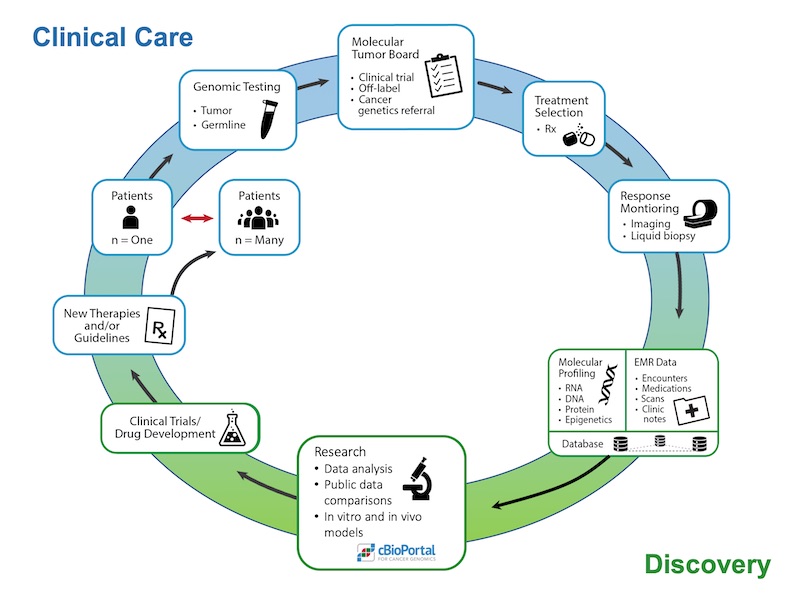 We strive to help current and future cancer patients by developing tools and infrastructure that allow UCSF investigators to lead research efforts aimed at providing new insights into the molecular underpinnings of cancer.
Our goal is to improve patient outcomes and to support research and data sharing efforts to yield new discoveries that can be brought into clinical care.