Logo, Zoom Backgrounds, Templates, Branding Guidelines
The resources listed below are meant to support faculty and staff members of the UCSF Helen Diller Family Comprehensive Cancer Center. Questions can be directed to the Cancer Center's Communications Unit, 415.476.5438.

The HDFCCC identity system is based on Identity Standards developed by UCSF University Relations and we encourage you to familiarize yourself with these guidelines. The standards must be supplied to graphic designers who are contracted for print or web creative services, and they are available to any faculty/staff who want background on institutional identity.
More information about UCSF campus-wide branding guildelines and identity standards can be found at http://identity.ucsf.edu.
Logo Zoom Backgrounds Templates
---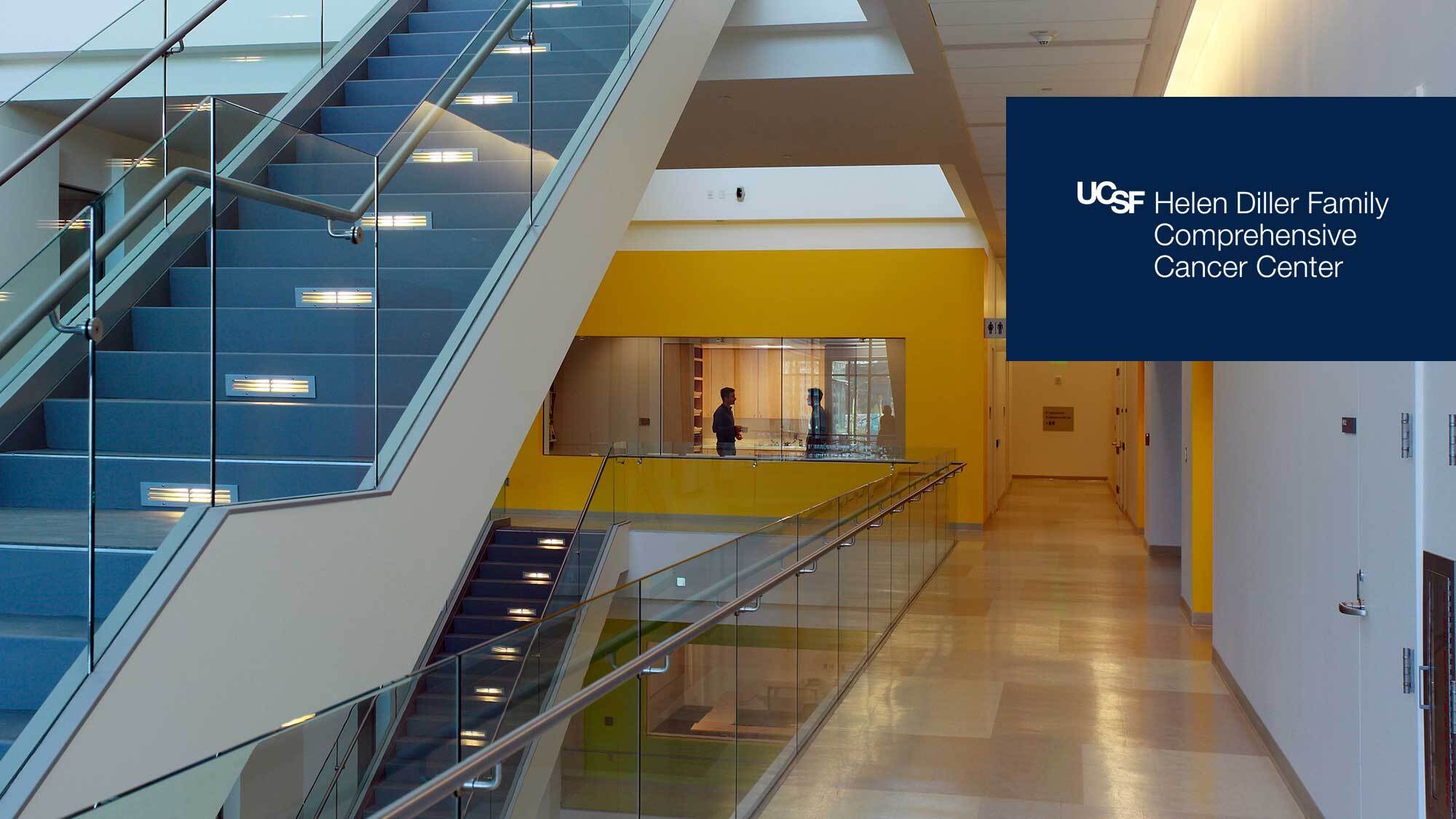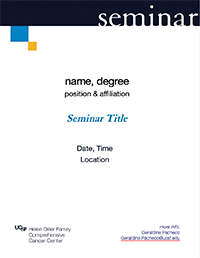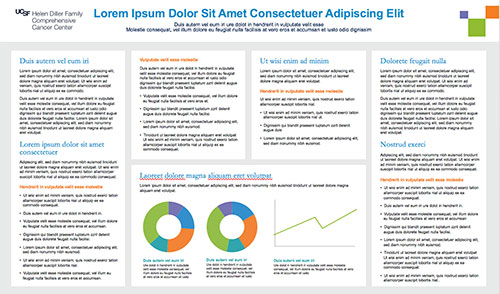 ---
Zoom Backgrounds
Templates
Powerpoint templates: Available in 2 sizes depending on your usage needs:
Scientific posters - 60" x 36".
The following poster templates incorporate the new UCSF branding standards. Please note that the final poster size is 60" x 36" and needs to be printed at 200% output.

If you have questions about design or branding, or if you use a different template and need the HDFCCC logo for your poster, please contact

Erin Hayes

at for assistance.
Contact HDFCCC Communications if you need:

Logo:
To request the UCSF-HDFCCC logo, please contact the Communications Unit by email. The logo exists in a variety of file formats, to suit both print and digital media as well as commercial offset printing and desktop applications. The appropriateness of a specific file format is determined by usage.
Presentation Folders:
The Cancer Center's Communications Unit stocks two-pocket 9"x12" presentation folders for organization and distribution of printed materials. Available at no cost. To order, contact Karen Gehrman by email.