The UCSF Helen Diller Family Comprehensive Cancer Center has the following official social media accounts.
Twitter seems to be the most common social platform for our physician-scientists, clinical faculty, lab researchers, and staff.
Looking for help promoting or recruiting for Clinical Trials with Social Media?
For Individuals Looking to Start or Improve a Social Media Account
"For about 15 minutes a day on Twitter, I'm plugged in to the most stimulating and innovative minds on so many topics, from science to policy to advocacy. All delivered in real time, not months or years later..."
How to Get Started on Twitter
Did you know?

You don't have to have a Twitter account to see what's being posted.
You can follow the Twitter conversations online without having an active Twitter account
If you have a Twitter account but don't use it, your account may still be tagged by participants.


If you don't have a twitter account
Know who to follow
"The punchline is that when a scientist had more than 1000 followers they exponentially increase their reach and broaden the spread of what is perceived to be credible scientific information. The authors argue that scientists should spend time investing in developing a social media presence." Forbes, 2018
Thinking about Twitter for Academics
Image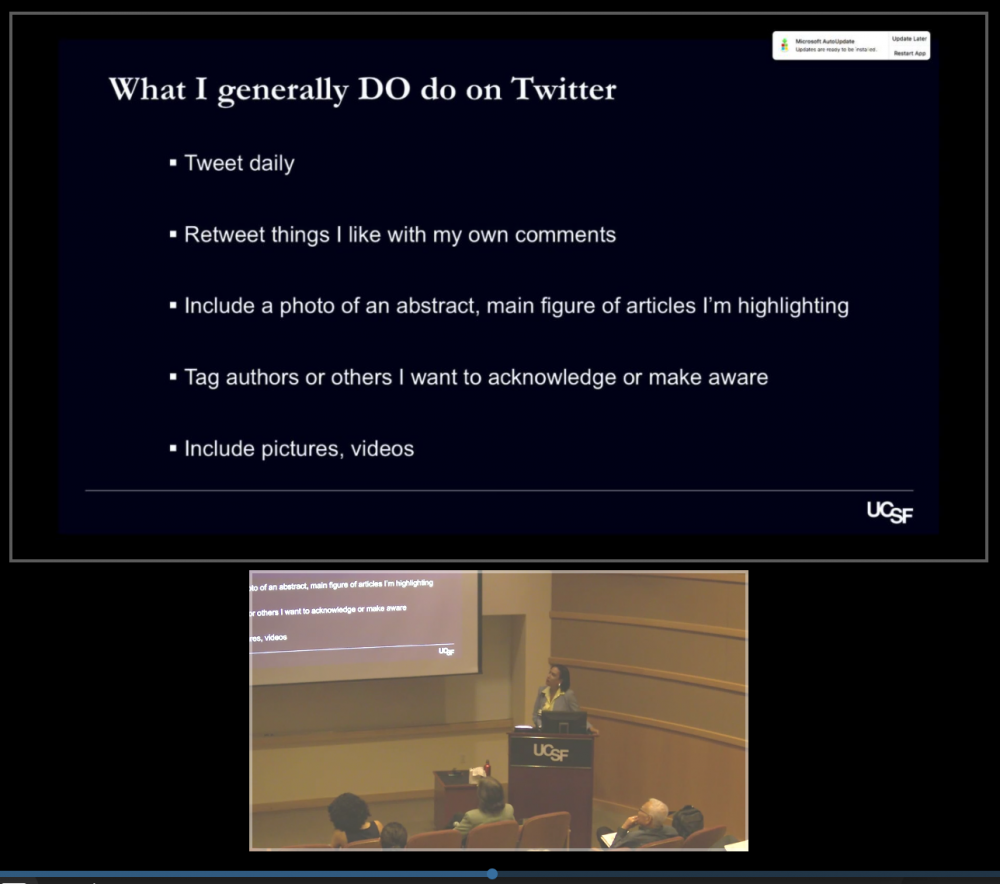 Power tweeters Atul Butte and Kirsten Bibbins-Domingo offered their hows and whys of using Twitter at this 2019 presentation for UCSF faculty.
Watch the recording of the event: 
Slideshare Presentation Links:
Are you attending a conference and want to follow the conversation on Twitter?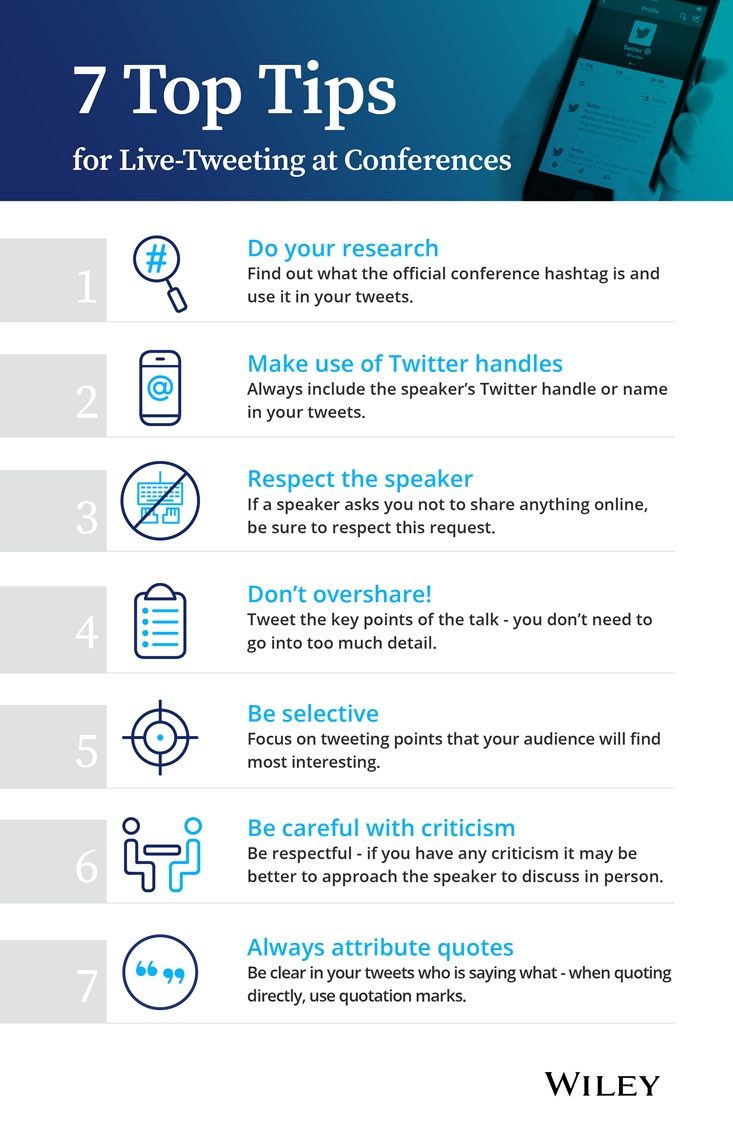 Find the conference hashtag with Symplur or Google to see who is already tweeting. For example: #ASCO21
Know how to participate

Read the policies on live-tweeting at this specific conference (see AACR Social Media Policies for example). Common policies include:

No posting of any photos takes during oral or poster sessions
Follow requester's wishes on tweeting about data

Follow the conference hashtag (#ASCO21) to see what conversations are taking place
Include the hashtag in your tweet (and don't forget to add @UCSFCancer so we know to retweet you!)

Before you tweet
Anatomy of a Conference Tweet