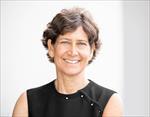 Rebecca Smith-Bindman, MD
Professor in Residence, Departments of Radiology, Epidemiology/Biostatistics, and Obstetrics, Gynecology, and Reproductive Medicine, UCSF
Research Summary
Rebecca Smith-Bindman, MD, is a Professor in Residence of Radiology, Epidemiology and Biostatistics, Obstetrics, Gynecology and Reproductive Medicine. Dr. Smith–Bindman directs the Radiology Outcomes Research Laboratory. She provides her expertise in the diagnosis of fetal anomalies, the evaluation of patients with symptoms of vaginal bleeding, and helps to understand efficient ways to evaluate a range of symptoms to minimize unnecessary and excessive testing while maximizing accurate diagnoses. Dr. Smith-Bindman received her medical degree from the University of California, San Francisco in 1991, and completed her residency in Radiology at UCSF in 1996, followed by a fellowship in Epidemiology and Biostatistics at UCSF in 1998.

Dr. Smith-Bindman's research continues to concentrate on understanding the impact of diagnostic testing on important patient outcomes and understanding the difference in access to different tests and variance in accuracy of these tests. Present research projects are assessing the risk of cancer associated with incidental findings identified on ultrasound and CT imaging, and assessing patterns of radiation from diagnostic imaging.

Dr. Smith-Bindman has 68 peer-reviewed articles. In many of her studies, she was responsible for the design, data collection, analysis, manuscript preparation, and dissemination of the results. A few of her significant articles have been covered by extensive media coverage such as the New York Times and the Wall Street Journal.
Education
Princeton University, Princeton, NJ, B.S.E., 1985, Architecture/Engineering
Columbia University, New York, NY, 7/85-6/86, Pre-Medical Program
University of California, San Francisco, CA, M.D., 1991, Medicine
Honors & Awards
1985
Cum laude, Princeton University
1985
Senior Thesis Prize, Princeton University
1988
Student Summer Research Fellowship, Institute for Health Policy, UCSF
1999, 2000
Radiologic Society of North America Nycomed Amersham Fellow