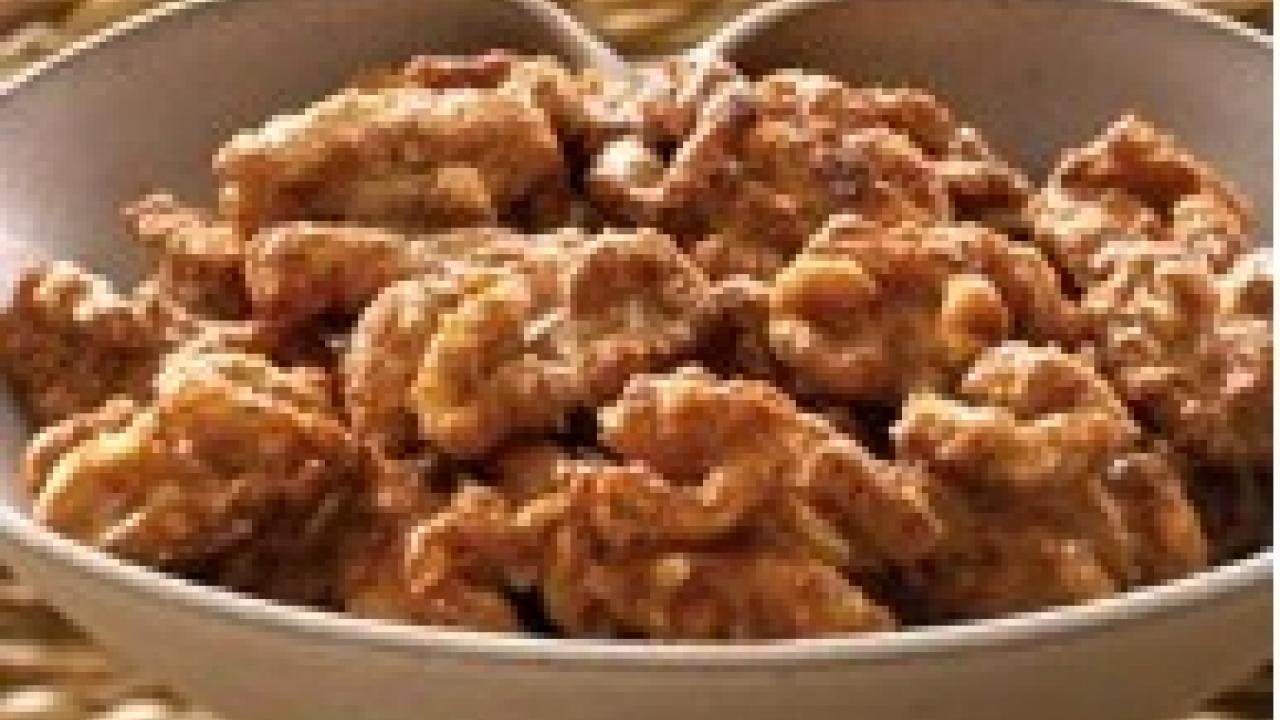 Ingredients
•    1 ½ cups raw nuts (walnuts, almonds, or pecans)
•    2 T maple syrup
•    Pinch of salt
•    Pinch of cayenne
Preparation
Preheat the oven to 350° and line a sheet pan with parchment paper.
Toss the walnuts with the maple syrup, salt, and cayenne until evenly coated, then spread them evenly on the sheet pan.
Bake for 7 to 10 minutes, until aromatic and slightly browned.
Let cool to room temperature, then use a spatula to loosen the nuts.
Makes 6 servings.
Nutritional Information (per serving): 180 calories; 15g fat; 4g protein; 5g carbohydrate; 4g fiber; 0mg cholesterol
Recipe adapted from The Cancer Fighting Kitchen by Rebecca Katz, 2009