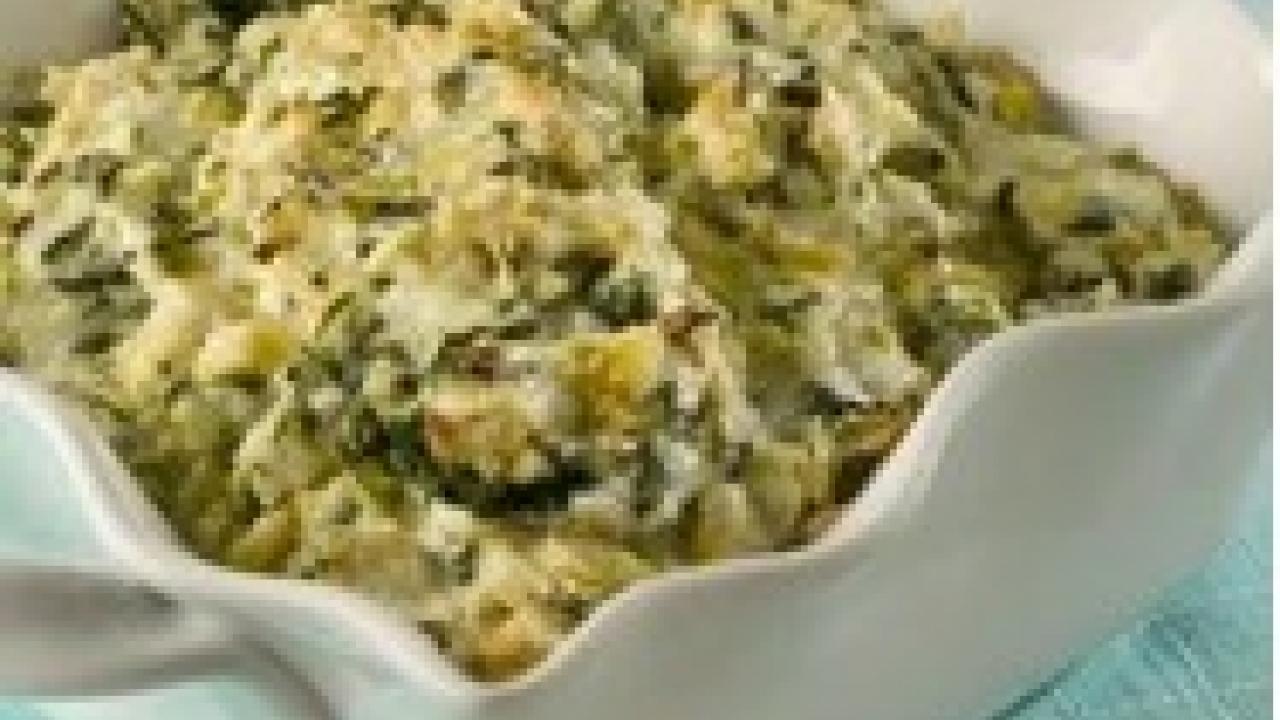 Ingredients
•    5 ounces fresh spinach, rinsed & stemmed* (about 4 cups lightly packed leaves)
•    1-2 garlic cloves, pressed or minced
•    1 15-oz. can white kidney beans, rinsed & drained
•    1 cup scallions, chopped
•    1 tbsp fresh basil, chopped
•    1 tsp olive oil
•    2-3 tbsp fresh lemon juice to taste
•    1 15-oz. can artichoke hearts, drained & minced
•    Salt & ground black pepper to taste
* You can substitute 5-oz. package frozen spinach (thawed & drained) for the fresh.
Preparation
Steam spinach for 2-3 minutes.
Drain well.
In a food processor, puree the spinach, garlic, beans, scallions, basil, olive oil, & 2 tbsp of the lemon juice until very smooth.
Fold in the minced artichoke & add more lemon juice, salt, & pepper to taste.
Serve chilled or at room temperature.
Makes about 3 cups or 12 ¼-cup servings.
Nutrition information (per serving): Calories 45; Total Fat 0g; Saturated Fat 0g; Carbohydrate 8g; Fiber 4g; Protein 3g; Sodium 114mg