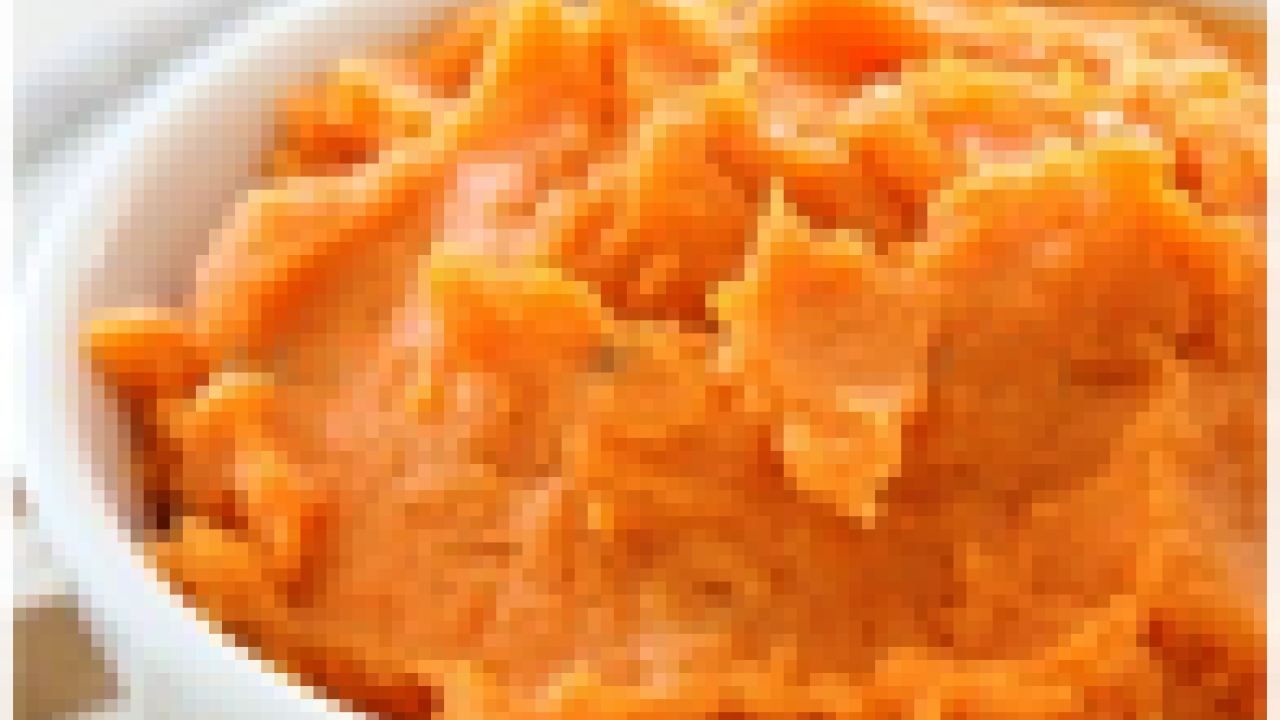 Sweet potatoes are an excellent source of Vitamin A, a fat soluble vitamin which is essential in supporting healthy vision and immune system function. Garam Masala, which means 'warming spice' in Hindi language, is common in North Indian and other South Asian cuisines. It is used interchangeably with curry and is usually composed of coriander, cumin, cinnamon, cardamom, clove, and fennel. Curry may contain as many as twenty different spices including those mentioned here.
Ingredients
4 medium sized sweet potatoes or yams, peeled and sliced thin
4 T fresh orange juice
1 tsp Garam Masala or curry powder
2 T extra virgin olive oil
White pepper to taste
Directions
Bring water to a boil in a steamer pot
Steam sweet potatoes for about ten minutes until tender
Mash with remaining ingredients until smooth.
Yields 8 servings
Nutrition information per serving: Calories 129; 3. Total Fat 5g; Saturated Fat 1g; Carbohydrate 20g; Fiber 3g; Protein 1g; Sodium 6mg
Recipe adapted from URL: http://www.lavishcheapskatetips.com/