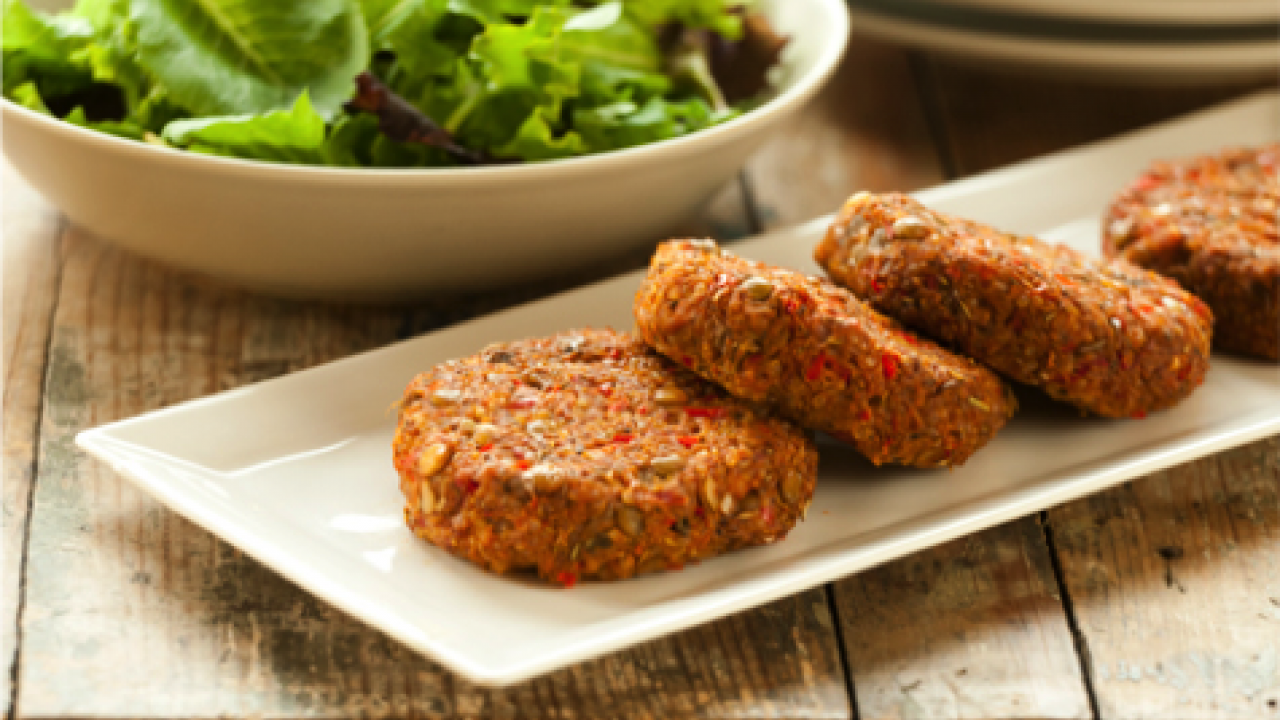 Opt for this vegetarian delicacy of naturally sweet and savory tones! Quinoa is a South American native grain which contains saponins, a type of chemical compound with certain properties that may help support the inhibition of tumor growth. Quinoa is also high in protein, while sweet potatoes provide a great source of Vitamin A and Potassium.
Ingredients
1 ½ cups sweet potato, peeled and chopped
1 cup quinoa
2 T parsley, fresh
½ tsp. sea salt
2 tsp. extra-virgin olive oil
Directions
Steam or bake sweet potatoes until done. Drain and mash.
Wash the quinoa well and drain. Dry toast the quinoa in a skillet until slightly browned. Meanwhile, bring a pot of water to a boil. Add the toasted quinoa to the boiling water and cook, with lid off, for ~15 minutes. Drain well.
Mix the mashed potatoes and quinoa. Add the parsley and salt. Form 8 patties and place in a lightly oiled pan over medium-high heat. 4. Cook for about 5 minutes on each side and serve warm.
Yields 8 Servings
Nutrition information per serving: Calories 74; Total Fat 2g; Saturated Fat 0g; Carbohydrate 11g; Fiber 2g; Protein 2g; Sodium 176mg
Recipe adapted from the Vegetarian Resource Group