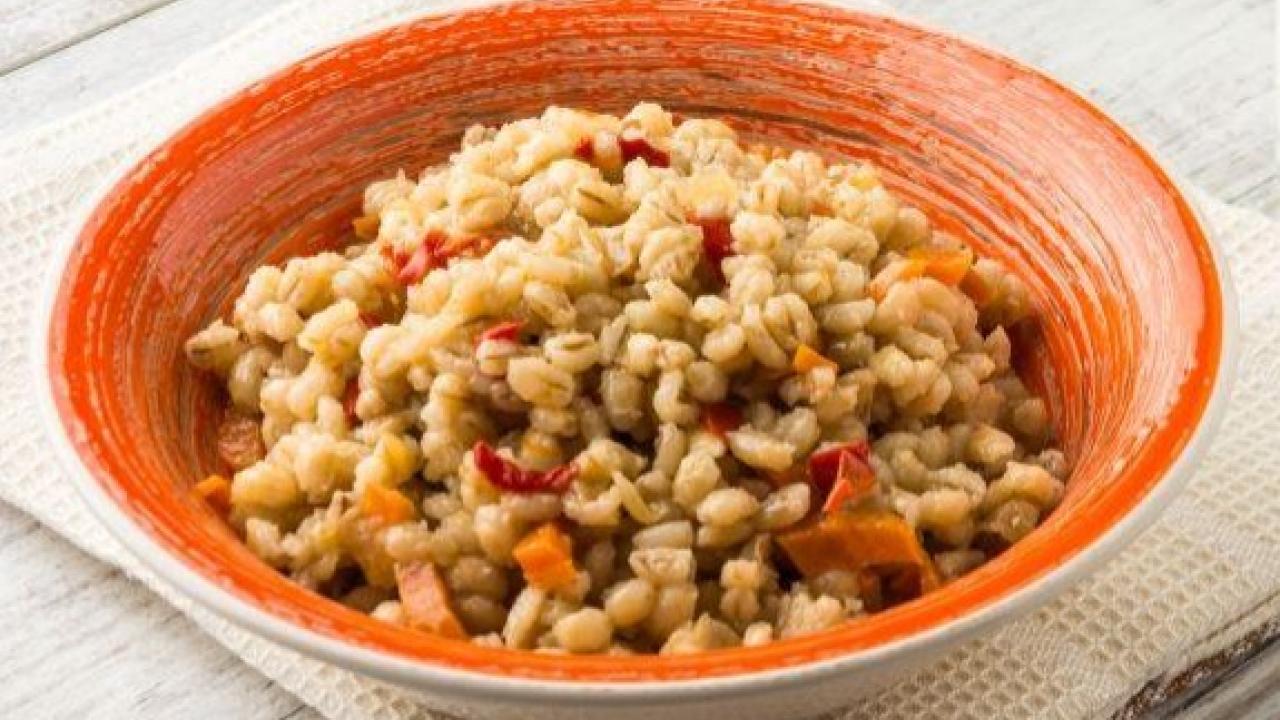 This recipe makes 10 servings so is great to serve to a crowd or as a meal prep grain dish for the week.  It is full of healthy and appetizing ingredients that make it high in fiber and rich in vitamin A.  In only six steps you can make a nutritious dish that pairs well with greens, beans, fish or poultry.
Ingredients:
2 cups dried pearl barley
4 cups chicken or vegetable stock
2 bay leaves
1 T olive oil
2 shallots, minced
4 small carrots (about 8 oz), peeled & diced
3 celery stalks, diced
4 fresh sage leaves, chopped
1 cup mixed dried fruit (any combination of apricots, raisins, currants, cranberries, or prunes cut into small pieces)
Directions:
Rinse barley & place in a saucepan with the chicken stock & bay leaves; bring to a boil.   Reduce to a simmer & cook, covered, for 25-30 minutes, until the barley is tender & the stock has been absorbed. 
In a 10" nonstick skillet, heat the olive oil & sauté the shallots for 1-2 minutes, then add carrots & celery.  Continue to cook on moderate heat (without browning) for 8 minutes, add the sage, & cook for 2-3 minutes more.  Set aside. 
Transfer the barley into a very large bowl & discard the bay leaves.  
Add the sautéed vegetables & dried fruit to the barley & toss to combine. 
Adjust the seasoning with salt & pepper. 
Transfer to a serving bowl.
Makes 10 servings. 
Nutritional Information per serving: Calories 243; Total Fat 2g; Saturated Fat 0.3g; Carbohydrate 51g; Fiber 9g; Protein 7g; Sodium 254mg; (Nutritional Information calculated using 4 cups chicken stock, 100 grams of minced shallots, & 1 cup of dried raisins)
Recipe from The Strang Cookbook for Cancer Prevention  written by Laura Pensiero, RD & Susan Oliveria, ScD, MPH, with Michael Osborne, MD (1998)