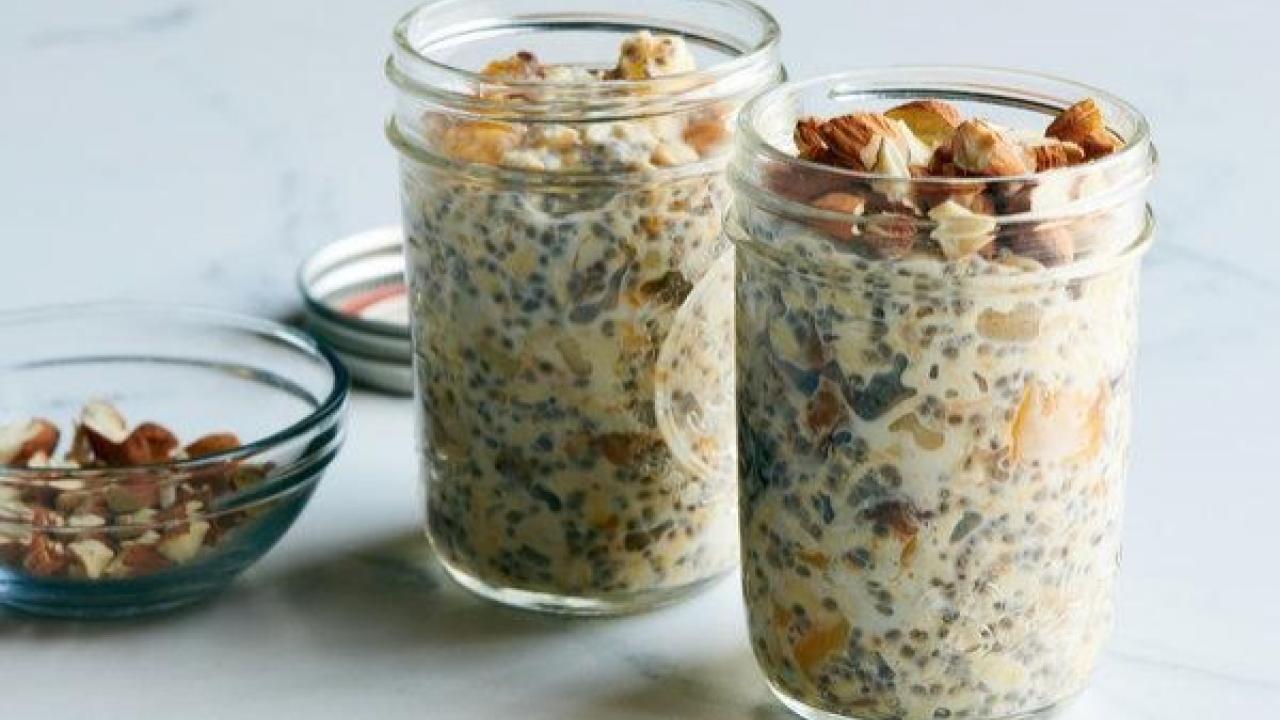 This flavorful breakfast is perfect for on the go and meal prep. It is packed full of healthy, delicious ingredients and is an excellent source of fiber, protein, calcium, and iron. With only four quick steps this balanced breakfast is a great option when you don't feel like cooking!
Ingredients:
1/3 cup rolled oats
1 Tbsp chia seeds
1 Tbsp almond butter
2/3 cup unsweetened soy or almond milk
Dash of cinnamon
½ cup berries or seasonal chopped fruit of choice
Optional Toppings:
Unsweetened shredded coconut
Chopped nuts such as walnuts, almonds, pecans, cashews or Brazil nuts
Pumpkin or sunflower seeds
Directions:
Whisk together non-dairy milk and almond butter.
Pour liquid in a mason jar and add oats, chia seeds and cinnamon.  Stir, or (once the lid is on and tightly sealed) shake the mason jar to combine.
Refrigerate overnight (or at least a few hours). 
Stir again before serving and top with fruit and 1-2 tablespoons of optional toppings.
Makes 1 serving. 
Nutritional Information per serving: Calories 337; Total Fat 17g; Saturated Fat 2g; Carbohydrate 38g; Fiber 11g; Protein 14g; Sodium 61mg; (nutritional information calculation does not include the optional toppings)