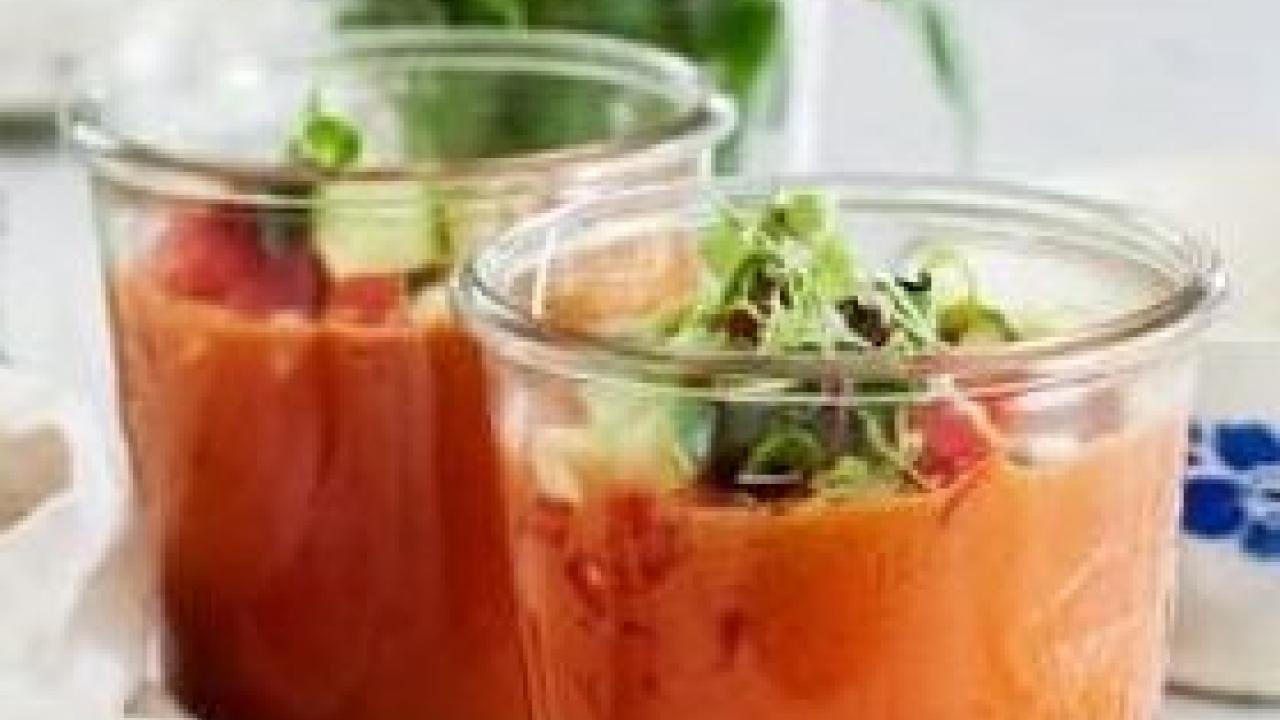 This refreshing cold soup is perfect for a crowd. It includes healthy fats like olive oil that provide richness to the dish. Tomatoes are high in carotenoids, antioxidants that protect our bodies from damage that may lead to cancer. Next time you are looking for a unique way to use up produce in your fridge, make this vegan-friendly dish.
Ingredients:
4 heaping cups cubed seedless watermelon
1 English cucumber, diced, reserve half
3 medium tomatoes, diced, reserve half
1 small red bell pepper, diced, reserve half.
⅓ cup chopped green onions, diced, reserve half.
1 garlic clove.
small handful basil.
3 to 4 tablespoons red wine vinegar.
3 tablespoons olive oil, plus more for drizzling.
1 teaspoons sea salt, or to taste.
½ teaspoon freshly ground black pepper.
½ jalapeño pepper, optional.
diced avocado, optional.
micro greens, optional for garnish
Directions:
Combine all the ingredients in a blender, and blend until smooth. Pour into a glass and serve right away.
Yields 6 servings
Recipe by Love and Lemons
Nutritional Information per Serving: Calories 117; Total Fat 7g; Saturated Fat 1g; Carbohydrate 13g; Fiber 2g; Protein 2g; Sodium 397mg (nutritional information does not include optional ingredients)