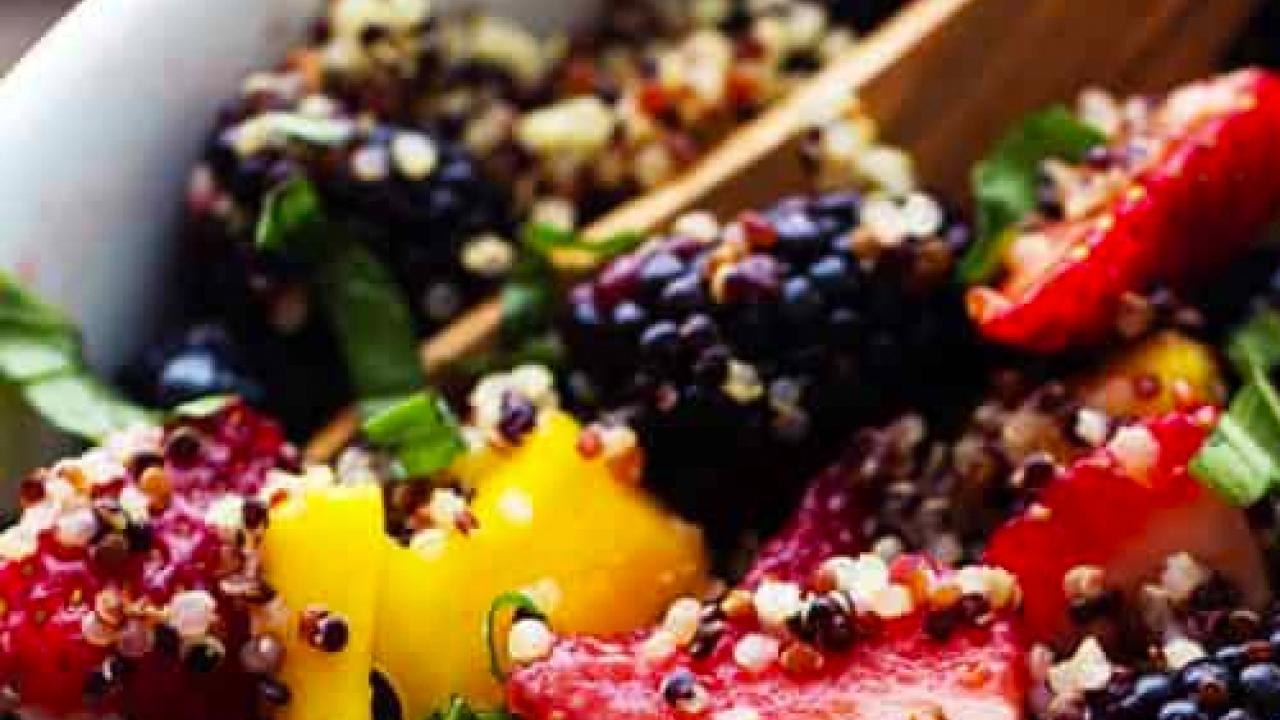 This nutrient packed meal can be eaten whenever you need a sweet treat. Quinoa is rich in fiber and nutrients like folate, potassium and phosphorus. The variety of fruit allows for a diverse plate of textures and flavors. The honey-lime glaze is a perfect addition of tanginess to this fresh dish. 
Ingredients
1 cup quinoa uncooked 
1 1/2 cup strawberries sliced
1 cup blackberries
1 cup blueberries
1 mango diced
Honey Lime Glaze:
1-2 tablespoons honey 
2 tablespoons lime juice
1 tablespoon basil chopped for garnish
Directions
Rinse and prepare the quinoa according to package instructions. Let quinoa cool to room temperature.
In a large bowl, combine quinoa, strawberries, blueberries, and mango.
In a small bowl combine the honey and lime juice. Drizzle over the fruit salad and toss to coat.
Garnish with fresh basil.
Yields 6 servings
Recipe adapted from The Recipe Critic
Nutritional Information per Serving: Calories 187; Total Fat 2g; Saturated Fat 0.3g; Carbohydrate 39g; Fiber 6g; Protein 5g; Sodium 3mg