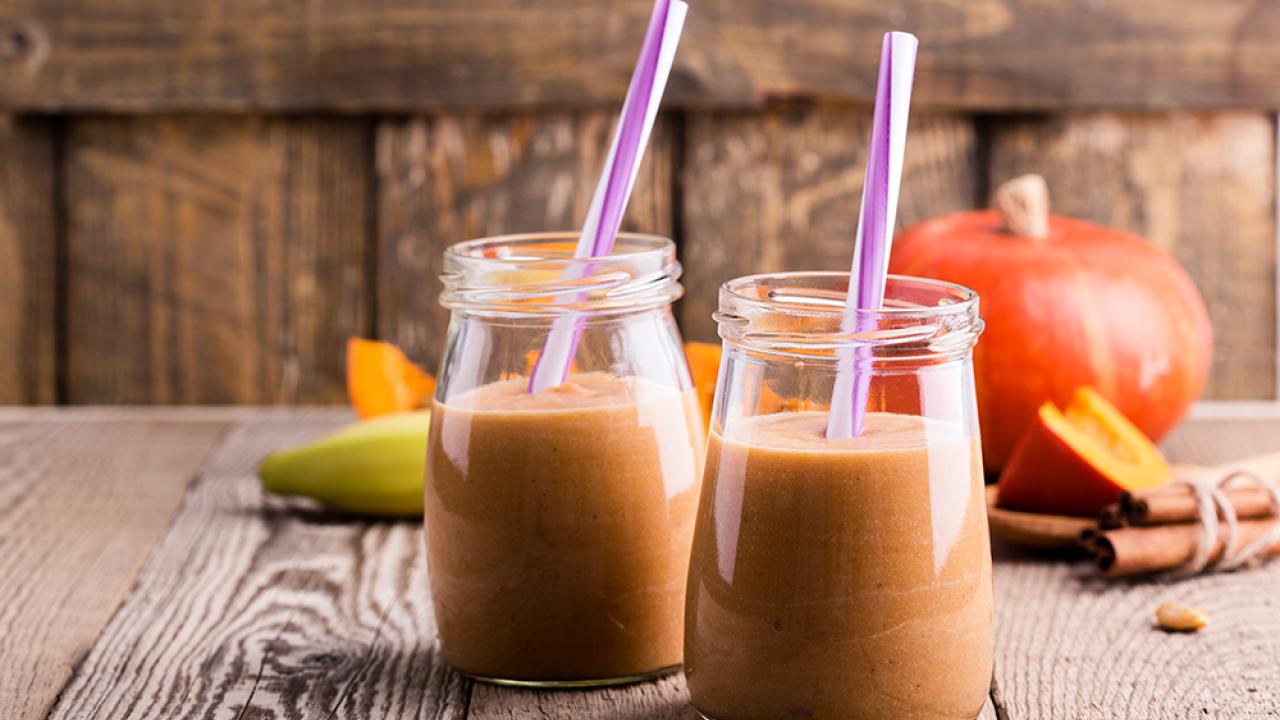 This six ingredient snack is easy to make and can be enjoyed any time of day. Pumpkin is full of carotenoids including beta-carotene, an antioxidant that protects our bodies from cell damaging free-radicals and promotes healthy eyes and skin. The addition of the banana and spices makes for a mild, sweet treat that contains no added sugars. 
Ingredients
½ cup pumpkin puree (homemade or canned)*
1 banana 
¼ - ½ cup unsweetened almond or coconut milk
¼ tsp pumpkin pie spice
4-5 ice cubes
Pinch of cinnamon
*If using canned pumpkin, look for a product in a BPA-free can with no additives.
Preparation
In a blender, add the pumpkin puree, banana, almond or coconut milk and pumpkin spice.
Pulse until well mixed; add the ice to the smoothie and continue pulsing until completely smooth.
Serve the smoothie with a pinch of cinnamon on top
Makes 1 serving
Recipe, from paleoleap.com
Nutritional Information per Serving: Calories 169; Total Fat 2g; Saturated Fat 0.2g; Carbohydrate 39g; Fiber 7g; Protein 3g; Sodium 53mg (nutritional information does not include optional ingredients)