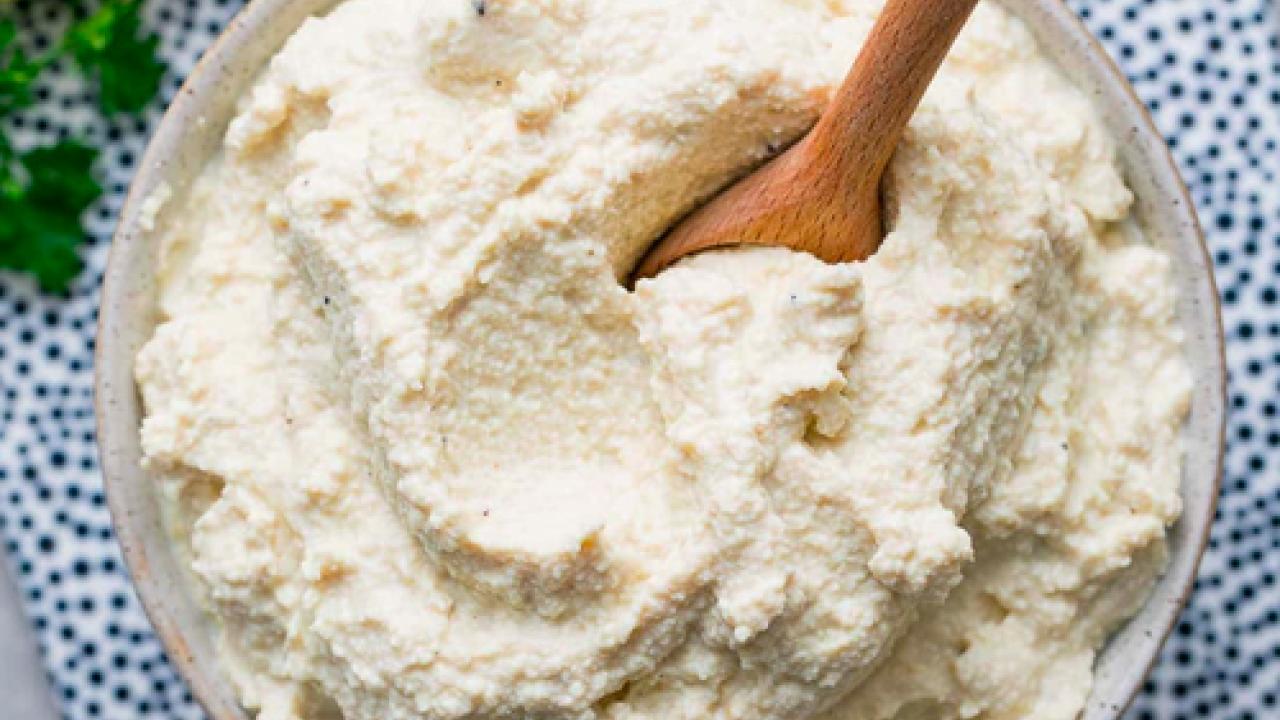 The main ingredient in this dish is tofu, a soy product that provides protein, folate and dietary fiber.  This creamy non dairy snack is customizable and can be changed to your liking. Use in place of cheese in lasagna or other creamy dishes. Add whatever toppings you please and enjoy a delicious serving!
Ingredients
1 (14 ounce) block firm tofu, rinsed, pat dry, and quartered 
1 tablespoon white miso paste
3 tablespoons lemon juice
½ teaspoon salt
¼ teaspoon ground nutmeg
2 tablespoons nutritional yeast
1 clove garlic, minced (optional)
Directions
If immunocompromised, blanch tofu in pot of boiling water for 30 seconds. Remove from water and pat dry with a kitchen towel.  
Place all ingredients in the bowl of a food processor and blend until smooth and creamy. Taste and adjust seasoning if needed. Ricotta should be tangy and slightly salty. 
This can be used as a substitute in recipes that call for ricotta cheese, as a dip for vegetables and whole grain crackers or as a spread for sandwiches and wraps. 
Makes about 1.5 cups (6 servings)
Recipe from Carly Wertheim at CarlysWellnessKitchen.com
Nutritional Information per Serving: Calories 65; Total Fat 3g; Saturated Fat 0.6g; Carbohydrate 4g; Fiber 1g; Protein 7g; Sodium 285mg (nutritional information calculation does not include optional ingredients)