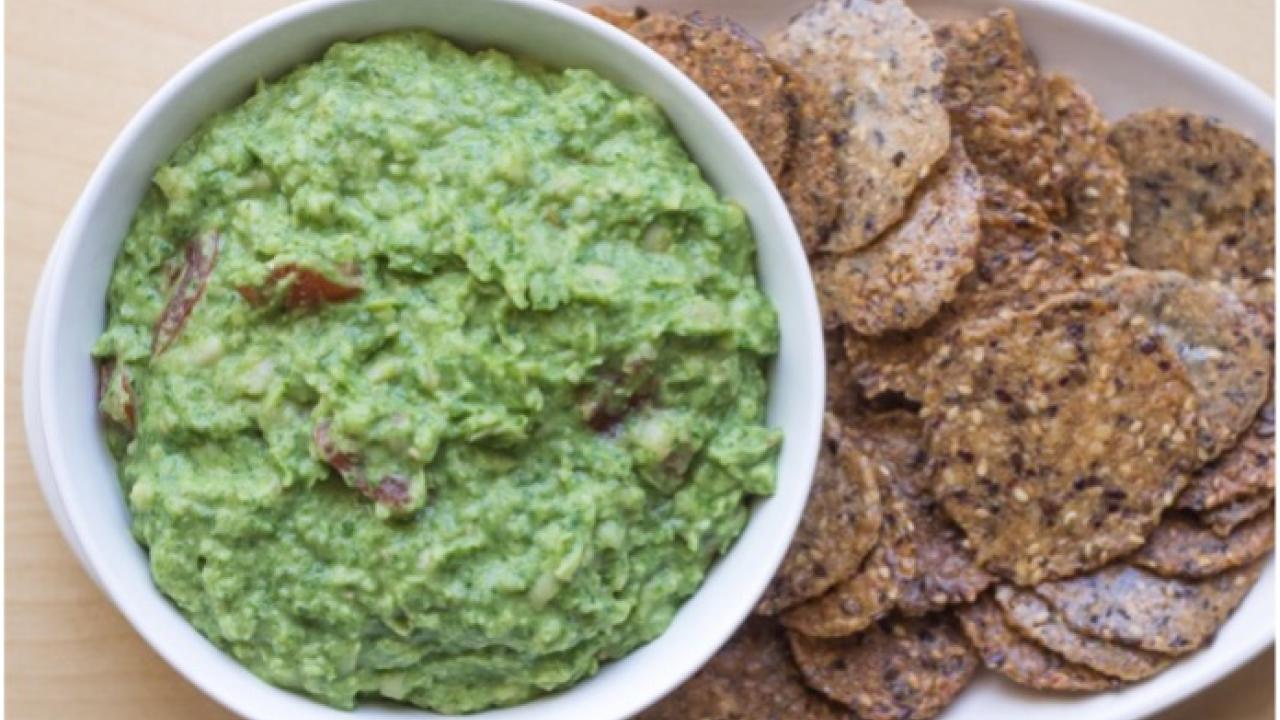 This zesty appetizer is packed with flavor and nutrients. Make this delicious dip for a large crowd and enjoy on a warm afternoon. Serve with whole grain crackers to increase the dietary fiber or vegetables like carrot sticks for the perfect crunchy snack.
Ingredients
3 cups lightly packed arugula
¼ cup olive oil
Juice and zest of 1 lemon
2 cloves garlic, peeled
¾ tsp sea salt
1 can (15 oz) white cannellini beans, rinsed and drained
1 medium tomato, seeded and diced
Directions
In a food processor, combine arugula, lemon juice and zest, garlic and salt. Process until nearly smooth, using a spatula to wipe down the sides of the bowl.
Add the beans and pulse until the mixture is combined but still somewhat chunky in texture. Stir in diced tomato.
Serve with your favorite whole grain crackers or vegetables.
Recipe serves 8
Nutritional Information per Serving: Calories 133; Total Fat 7g; Saturated Fat 0.9g; Carbohydrate 13g; Fiber 0.4g; Protein 4g; Sodium 352mg (nutritional information does not include ingredients to taste)