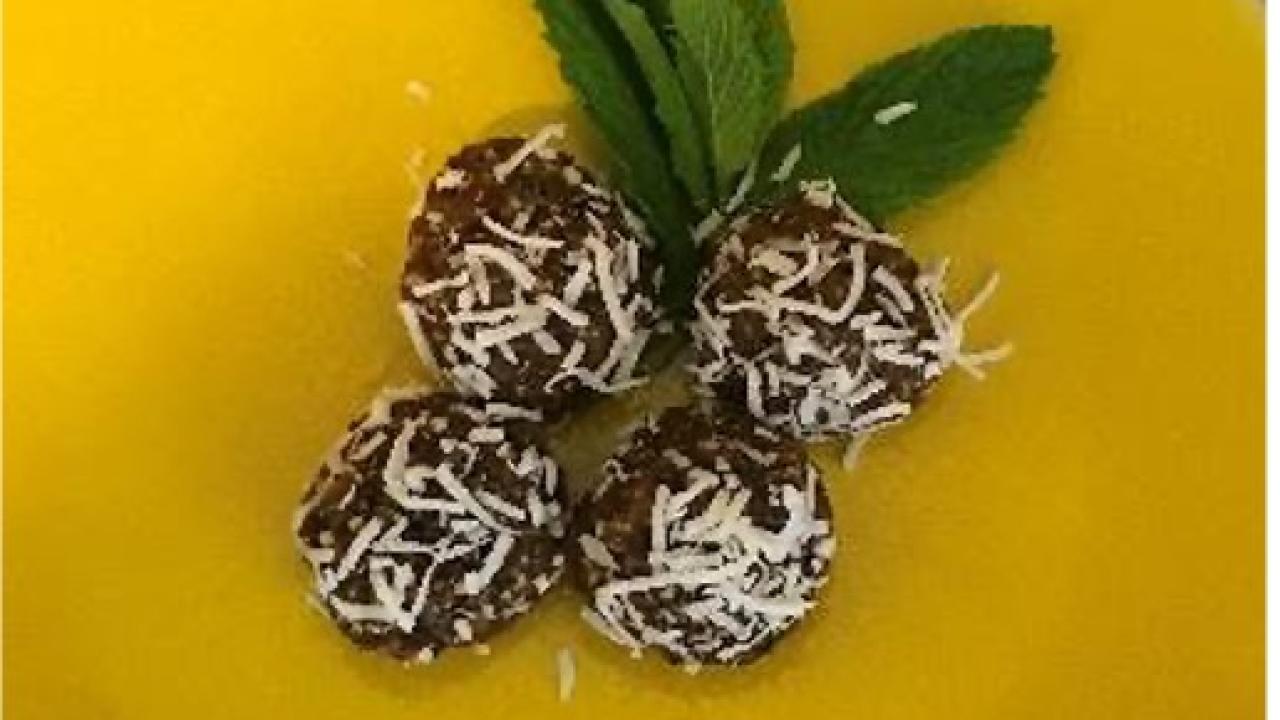 This snack is perfect to make at the beginning of the week and enjoy whenever you need a boost of energy! These chewy bites are naturally sweetened using apricots & honey and are full of nutrients like potassium. Add in 2 tablespoons of nut butter if you desire a creamier texture.
Ingredients
½ cup slivered almonds
1 cup dried apricots
2 tablespoons unsweetened shredded coconut
1 tablespoon chia seeds, preferably white
1 tablespoon honey
½ teaspoon pure vanilla extract
1/8 teaspoon ground cardamom
1/8 teaspoon Kosher salt
Directions
In a food processor, pulse the almonds to chop.
Add the rest of the ingredients and process to finely chop.
Shape mixture into 1-in balls (about 1 heaping tablespoon each).
If desired, roll in shredded coconut.
Refrigerate in an airtight container up to 1 week.
Yields 10-15 balls. Recipe from prevention.com
Nutritional Information per Serving: Calories 54; Total Fat 2.5g; Saturated Fat 0.5g; Carbohydrate 8g; Fiber 1.4g; Protein 1g; Sodium 16mg (nutritional information calculated for 15 servings)