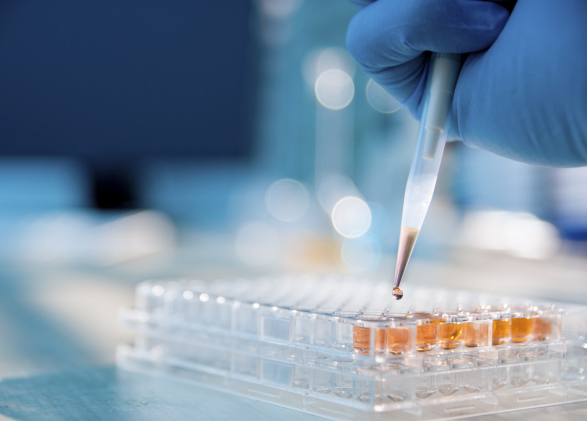 What will cancer research look like in 2030?

To answer this question, the HDFCCC is undertaking an audacious scientific strategic review process. The process has several inputs and deliverables.
"Developing a future-looking roadmap is critical to UCSF cancer research moving to the next level." - Dr. Eric Small
---
---
THE ROADMAP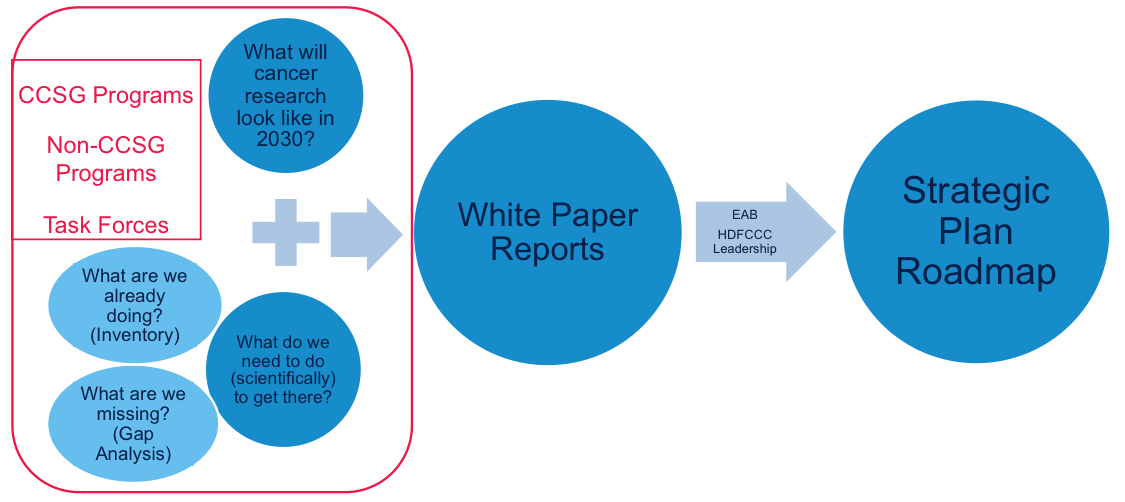 ---
CURRENT STATUS
White Paper Open Comment Period
Until September 24th, white papers will be accessible to all Task Force members. The goals are to collect input, fill in gaps, identify areas of potential collaboration, ensure internal consistencies, etc.

White papers are available as Google Doc files (link below). For version control, your access is limited to commenting. Please do so freely!
Even—and especially—if you have not been involved to this point, your input matters.
I will work directly with the Task Force Leaders to clear comments and edit accordingly throughout the comment period.
Please forward the link to anyone you want to make sure is involved. Complete information is on the website.
https://drive.google.com/drive/folders/1dHcfVdaaD87hFgkA4PXv8gVifuUslpEl?usp=sharing
---
TIMELINE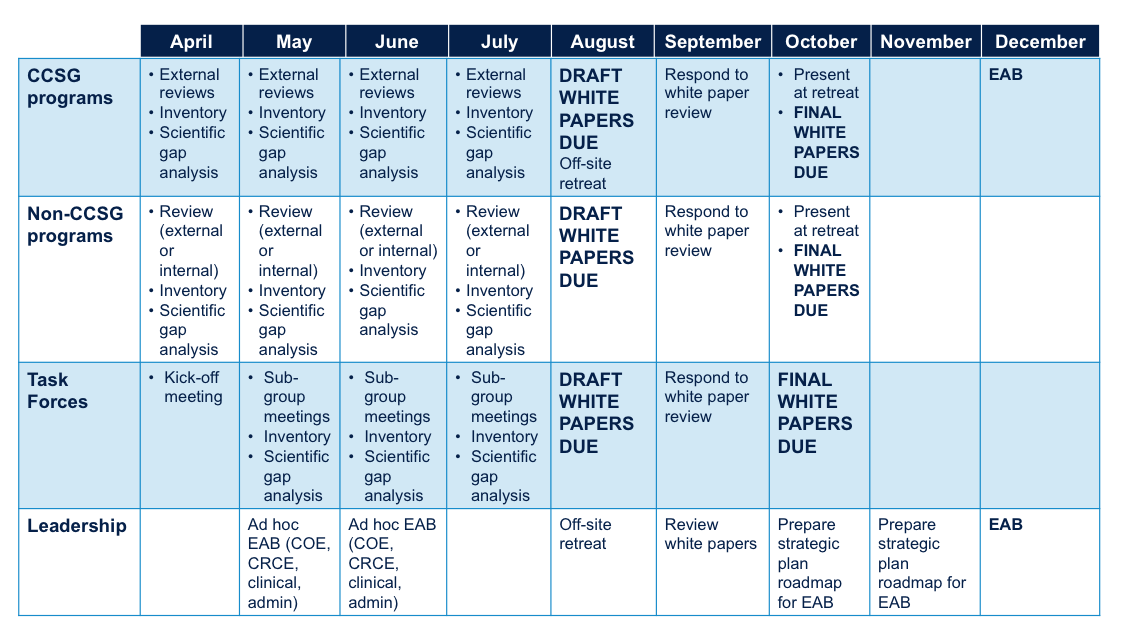 ---
SIX TASK FORCES
Members were surveyed to capture what they think are the hot topics to discuss. We have batched them along the cancer continuum to facilitate discussion. There is, by definition, overlap and gray areas. At the initial meetings, Task Forces will organize themselves to best engage the group and move forward.
Please contact Erin Bank ([email protected]) if you'd like to be added or moved to the mailing lists for any of the Task Forces. Please also send names of colleagues who would add to the group (HDFCCC, non-HDFCCC, UCSF only, faculty, lab staff, trainees welcome)
Overarching topics: catchment area, disparities, inequities, precision medicine, required technologies, potential impact on clinical operations, global cancer, training and education, implementation and dissemination
[ Click on the task force for the full roster ]