Image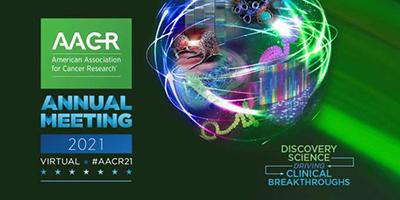 Despite the virtual format due to the coronavirus pandemic, UCSF once again had an impressive presence at this year's annual meeting of the AACR. The program has been separated into two parts, Week 1: April 10-15; Week 2: May 17-21, with the theme, "Discovery Science Driving Clinical Breakthroughs." 

Dozens of the HDFCCC's 400+ members were represented in abstracts accepted for presentation, and AACR provided investigators of all levels a chance to present and review research, confer with colleagues, and return with new ideas. The highlights from Week 1 are noted below in a list of abstracts, poster presentations, and activity on social media.
Week 1: April 10-15; Week 2: May 17-21
KRAS & RAS
Frank McCormick: Progress in targeting KRAS directly
Kevan Shokat: Multimodal direct targeting of K-Ras (G12C)
Alejandro Sweet-Cordero: A novel protein therapeutic that effectively inhibits KRAS mutant lung cancer
Pau Castel: Oncoprotein duality in cancer and developmental syndromes: Lessons learned from RAS GTPases
---
Radiation
Jean Nakamura: Radiation-induced carcinogenesis: Insights from experimental and epidemiologic investigations
---
Biostatistics
Mi-Ok Kim: The problems with P-values are not just with P-values: Proper inference requires full reporting and transparency
---
Towards Engineering of Neoantigen-Specific T-Cell Therapies:
Kole Roybal: Engineering next-generation cell therapeutics with synthetic biology
---
Cell-Surface Receptors in Immuno-Oncology
Jim Wells: Remodeling of the cell surface proteome in cancer
---
Novel Mechanisms
Manasi K Mayekar: APOBEC3B fuels evolution of resistance during targeted cancer therapy
---
Mechanisms and Biomarkers of Response and Resistance to Immune Therapy
Max Krummel: Spatiotemporal definitions of immune archetypes across cancer types
---
Overcoming Resistance in the Tumor Microenvironment: Novel Immunomodulatory Agents
Kira Morgan Downey: Engineering tertiary lymphoid structures for glioblastoma: A novel gene combination promotes therapeutic TLS formation in an immune-competent mouse model of GBM
---
Advances in Sarcoma Therapy
Alejandro Sweet-Cordero: Paracrine Signaling in Cancer
---
Integrative Data Analysis and Systems Modeling
Wei Wu: Deep learning-based integration of esophageal cancer morphology with genomics
Immune Cells in the Tumor Microenvironment

Elizabeth Yu: Deciphering macrophage function in lung tumor microenvironment and disease progression

Large-Scale Approaches to Cancer Gene Discovery

Minkyu Kim: The protein interaction landscape of breast cancer

New Algorithms

Michael Sharpnack: Exhaustive tumor specific antigen detection with RNAseq

Tumor Suppressor Genes

Yuichiro Tanaka: Functional properties and regulation of the catechol-O-methyltransferase gene in prostate cancer
Ramin Farhad: Functional characterization of chromosomal deletions in head and neck squamous cell carcinoma

Supportive Care and Survivorship Research

Sam Washington: Longitudinal analysis of the indirect burden of prostate cancer management on paid and unpaid work: Data from CaPSURE database

Liquid Biopsies: Circulating DNA

Jocelyn Chapman: Circulating tumor DNA predicts disease recurrence in ovarian cancer patients

Novel Mechanisms

Manasi K. Mayekar: APOBEC3B fuels evolution of resistance during targeted cancer therapy

Therapeutic Antibodies, Including Engineered Antibodies

Chi-Heng Wu: A CD70 antibody-drug conjugate is highly active and induces long term remission in patient-derived xenograft mouse models of cutaneous T cell lymphoma
Image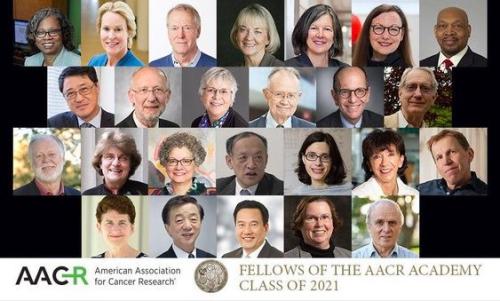 Image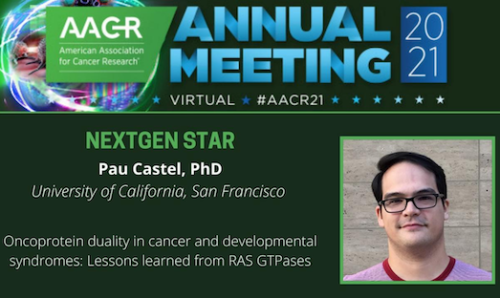 Twitter Traffic Remained High
Image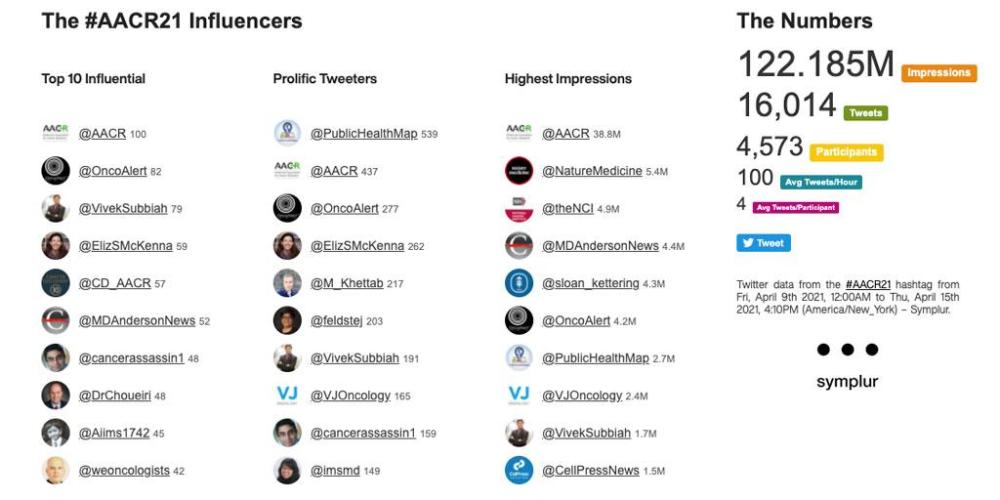 Twitter remained an active channel for conversation and promotion of events, with the the modified virtual program offering many abstracts and posters available on demand. We have included some highlights below.