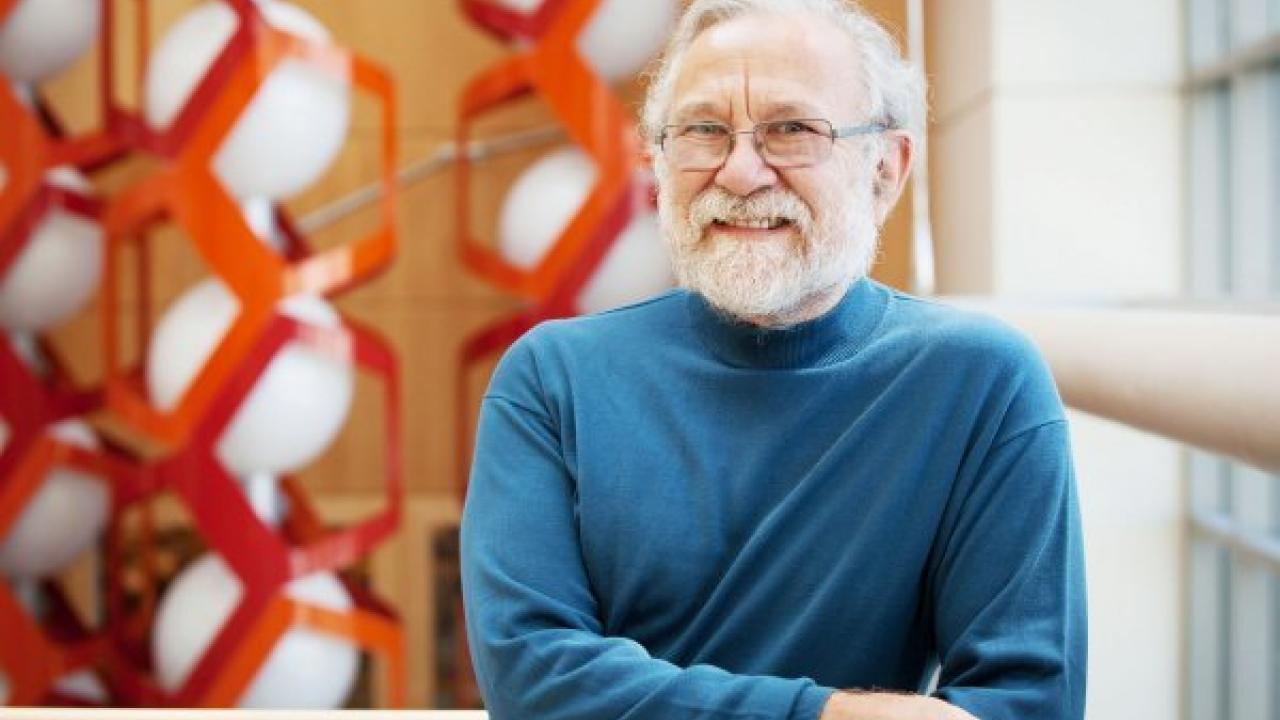 A UC San Francisco professor of biochemistry and biophysics has received Asia's highest scientific honor, the 2014 Shaw Prize in Life Science and Medicine, for his groundbreaking discovery of a system that makes "life and death decisions" for the cell.
Peter Walter, PhD
, who is also an investigator with the Howard Hughes Medical Institute, shares the prize with Kazutoshi Mori, a professor of biophysics at Kyoto University in Japan, for their discovery of the unfolded protein response of the cell's endoplasmic reticulum, a cell signaling pathway that controls organelle homeostasis and quality of protein export in eukaryotic cells.
They were jointly named the winner of the $1 million award on Tuesday in an announcement by the Shaw Prize Foundation in Hong Kong.
The award acknowledges the scientists' work in understanding how the cell ensures that proteins are properly constructed, especially when the cell's quality control system is overwhelmed.
Like cars or computers, cells need to have the right parts in the right places in order to work properly. But because cells are living machines, they are able to respond to changing conditions by assembling new parts in real time and directing them to their proper locations. Because of their work, we now understand that when these basic systems malfunction, serious diseases can result, from type 2 diabetes and Alzheimer's disease to the more arcane eye disease retinitis pigmentosa.
One of the World's Top Scientific Honors
Widely considered the "Nobel Prize of Asia," the Shaw prize honors individuals who have achieved significant breakthroughs in academic and scientific research or applications, and whose work has resulted in a positive and profound impact on mankind.
Walter, 59, joins four previous Shaw laureates from UCSF: Herbert Boyer (2004), Yuet-Wai Kan (2004), Shinya Yamanaka (2008), and David Julius (2010).
Read more at UCSF.edu