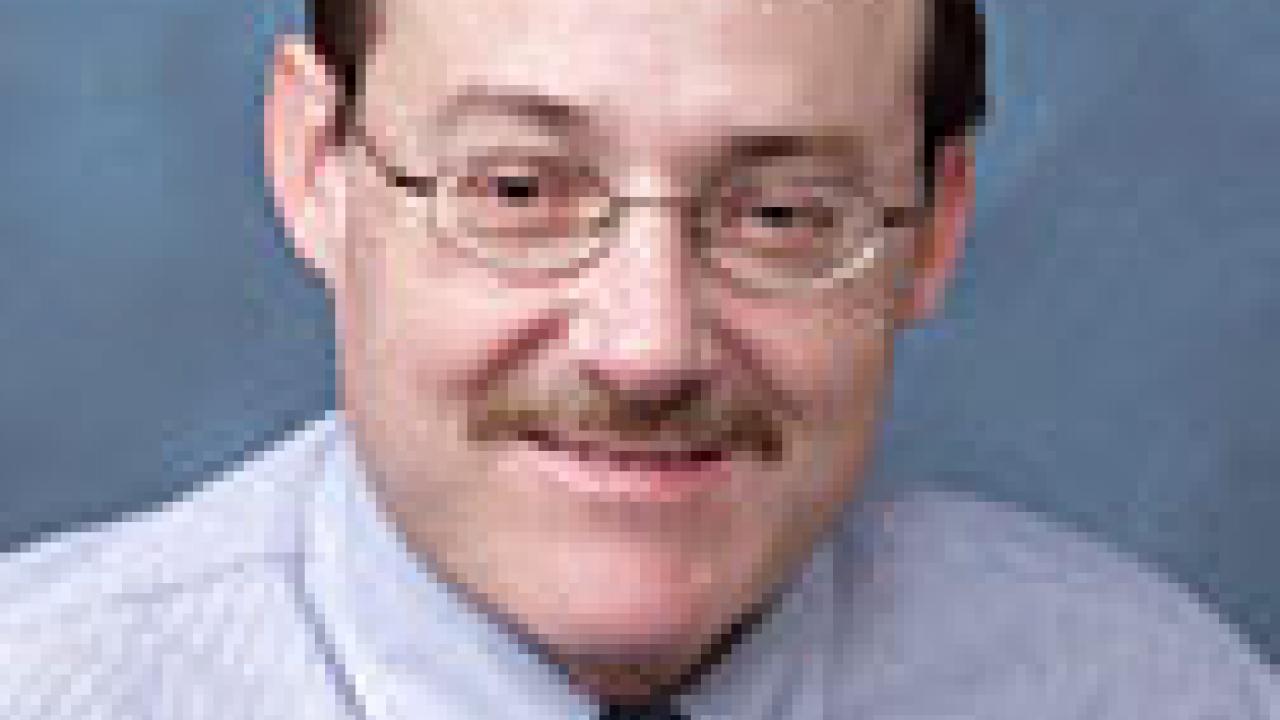 Research led by a UC San Francisco investigator establishes a new benchmark in the treatment of patients with metastatic colorectal cancer and sets a new expectation for how long patients can live with the particularly lethal disease.
The research, which spanned a decade, was unveiled at a plenary presentation on June 1 at the 2014 Annual Meeting of the
American Society of Clinical Oncology
(ASCO) in Chicago. The plenary session spotlights research deemed to have the highest scientific merit and greatest impact on cancer research and care. The colorectal cancer study was selected from among more than 5,000 abstracts to be shared at the meeting.
In the phase III study, researchers determined that cetuximab plus chemotherapy is similarly effective as bevacizumab plus chemotherapy for patients.    
Median survival rate during the trial was approximately 29 months under either approach – seven months longer than the expectations ten years ago and nearly triple the survival span of 20 years ago. About 10 percent of the patients lived more than five years, an extremely encouraging amount of time compared to two decades ago.    
The results answer long-standing questions about the relative effectiveness of four common treatments, and provide patients and physicians important new information as they grapple with treatment choices. Moreover, the study, which began in 2004, reflects the evolution of the highly-lethal cancer, the second leading cause of cancer deaths in the United States and the third most common malignant neoplasm in the world, according to the National Cancer Institute (NCI).
"Our investigation has clarified the standard of care and given us a deeper understanding of metastatic colorectal cancer," said Venook, principal investigator and lead author of the study. He is a professor of clinical medicine and chief of gastrointestinal oncology at UCSF.
"Today, patients with this form of cancer have real choices, more ways to personalize their treatment," he said. "Treatment should reflect their preferences and concerns for potential side effects without compromising its effectiveness."
Approximately, 143,000 Americans are diagnosed annually with the disease, according to the NCI, including 50,000 people with metastatic disease. Colon cancer begins in the colon while cancer that begins in the rectum is called rectal cancer. Cancer that begins in either organ is generally known as colorectal cancer. 
Most patients with metastatic disease remain incurable, but the five-year survival rate for American patients with non-metastatic cancer improved from 50 percent in 1975 to 66 percent three decades later, reported a recent article in ASCO's Journal of Clinical Oncology.
The study presented at ASCO sought to determine whether there is an optimal first-line treatment for patients with untreated metastatic colorectal cancer without KRAS mutations (an abnormal gene that can affect response to therapy) by comparing chemotherapy plus two widely used targeted drugs – bevacizumab or cetuximab. Patients were assigned by their physicians to Folfiri or Folfox chemotherapy regimens and then randomized to either chemotherapy and cetuximab or chemotherapy and bevacizumab. Costs of the two drugs are comparable although cetuximab involves more frequent infusions and is therefore more costly.
Read more at UCSF.edu