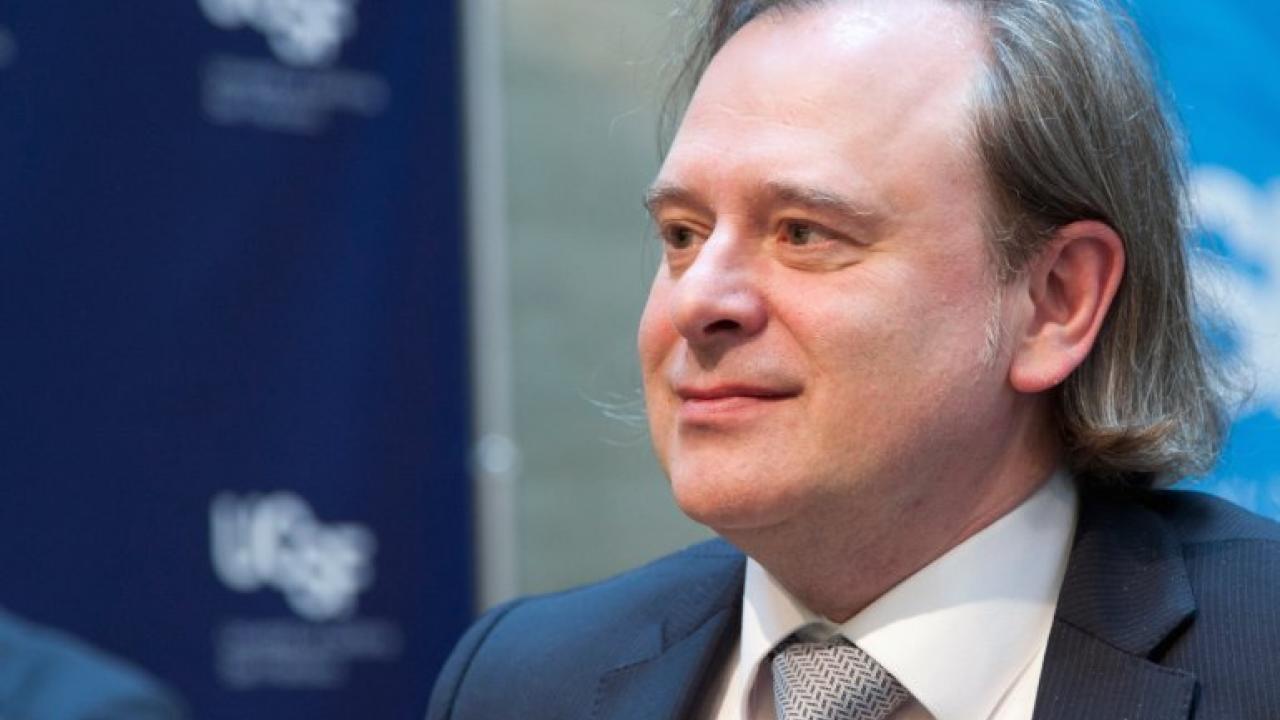 UC San Francisco's Alan Ashworth, PhD, has received an award from a cancer nonprofit organization for his "significant contributions to research, advocacy, clinical care, education, awareness, or support of hereditary cancer."
Ashworth, president of UCSF Helen Diller Family Comprehensive Cancer Center and senior vice president for cancer services at UCSF Health, is being recognized in the research category.
Facing Our Risk of Cancer Empowered (FORCE), the nation's only nonprofit organization dedicated to fighting hereditary breast, ovarian and related cancers, announced the recipients of its 2015 Spirit of Empowerment Awards on June 1.
Ashworth was a key part of the team that discovered the BRCA2 gene in 1995. Ten years later, Ashworth identified a way to exploit genetic weaknesses in cancer cells, including mutated BRCA1 and BRCA2, leading to a new approach to cancer treatment known as PARP inhibitors, which have now been approved for clinical use.
His current research reflects his passion for the development of personalized cancer medicine, translating laboratory studies into improvements in patient care.
Read more at UCSF.edu