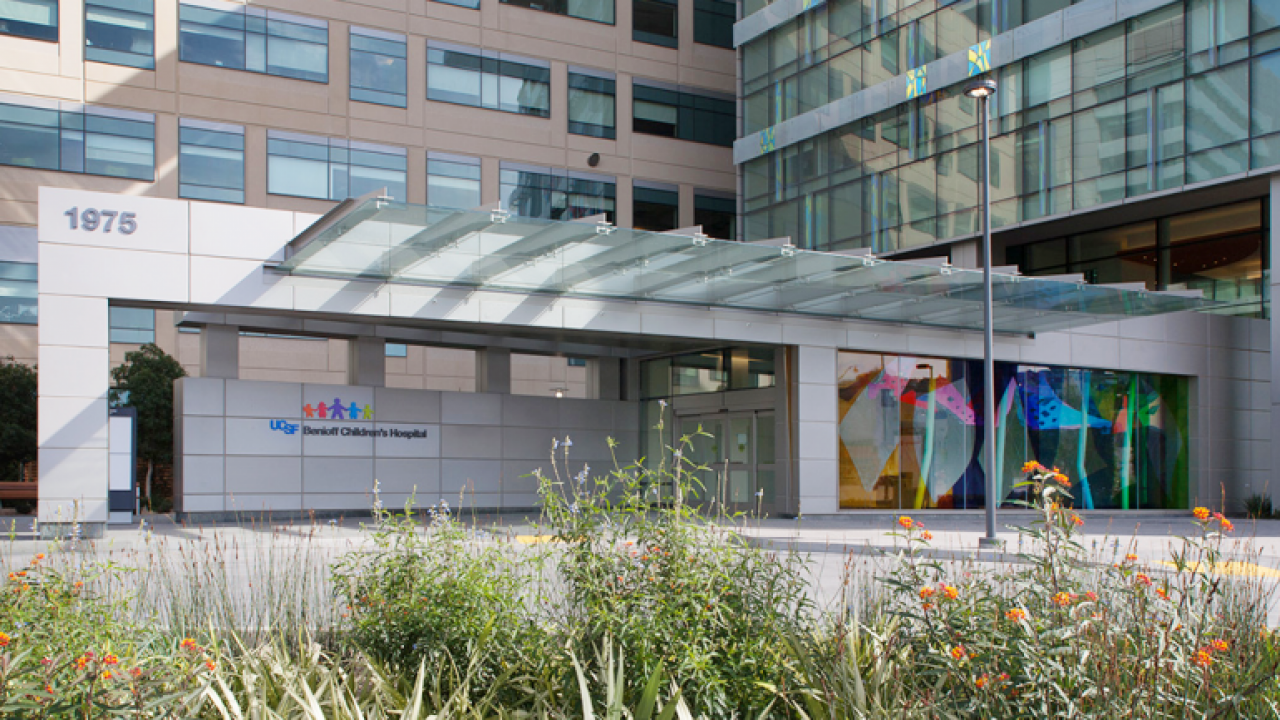 UCSF Benioff Children's Hospitals, with campuses in San Francisco and Oakland, is among the nation's premier children's hospitals in nine pediatric specialties, according to the 2015-2016 U.S. Best Children's Hospitals rankings conducted by the U.S. News Media Group.

UCSF Benioff Children's Hospitals earned its highest rankings in diabetes and endocrinology, cancer, neurology and neurosurgery, neonatology and nephrology, and is the best in the Bay Area in five specialties.

This year UCSF Benioff Children's Hospitals was evaluated based on both of its locations – San Francisco and Oakland.  

"U.S. News' rankings are one more validation of our daily work to provide the best pediatric health care possible throughout Northern California. Patients now benefit from an even greater depth of expertise and innovation that comes from working together at our two campuses," said Mark Laret, CEO of UCSF Benioff Children's Hospitals.

In January 2014, UCSF Benioff Children's Hospital and Children's Hospital & Research Center Oakland affiliated, building on the hospitals' mutual commitment to provide outstanding care to children in local communities, and advance medical discovery and treatment for the world.

The two hospitals have worked together for decades and are highly regarded nationally as well as internationally, each having made significant advancements in developing new treatments and achieving better health outcomes for children.

The majority of the U.S News ranking score relied on patient outcomes and care-related resources. U.S. News gathered clinical data from a detailed questionnaire sent to 184 pediatric hospitals. A sixth of the score came from annual surveys of pediatric specialists and subspecialists in each specialty in 2013, 2014 and 2015. They were asked where they would send the sickest children in their specialty, setting aside considerations of location and expense.

The rankings highlight U.S. News's top 50 U.S. pediatric facilities in cancer, cardiology & heart surgery, diabetes & endocrinology, gastroenterology & GI surgery, neonatology, nephrology, neurology & neurosurgery, orthopedics, pulmonology and urology. Based on a combination of clinical data and reputation surveys of pediatric specialists, 83 hospitals ranked in at least one specialty.

"The excellent patient care at UCSF Benioff Children's Hospitals is underscored by its commitment to the research that's translated into effective treatments for our pediatric patients," said Bert Lubin, MD, CEO of UCSF Benioff Children's Hospital Oakland and a pediatrician. "We are extremely proud of our rankings which demonstrate the value of our affiliation and the services we provide together to all children."

The complete rankings for UCSF Benioff Children's Hospitals are:

    #8 Pediatrics: Diabetes & Endocrinology (Best in Bay Area)
    #10 Pediatrics: Nephrology
    #12 Pediatrics: Cancer (Best in Bay Area)
    #13 Pediatrics: Neurology & Neurosurgery (Best in Bay Area)
    #16 Pediatrics: Neonatology
    #18  Pediatrics: Gastroenterology & GI Surgery (Best in Bay Area)
    #19 Pediatrics: Pulmonology
    #22 Pediatrics: Urology (Best in Bay Area)
    #25 Pediatrics: Cardiology & Heart Surgery

The complete list of children's hospital rankings is available online and will be published in the upcoming Best Hospitals print guide, published by U.S. News.
Read more at UCSF.edu