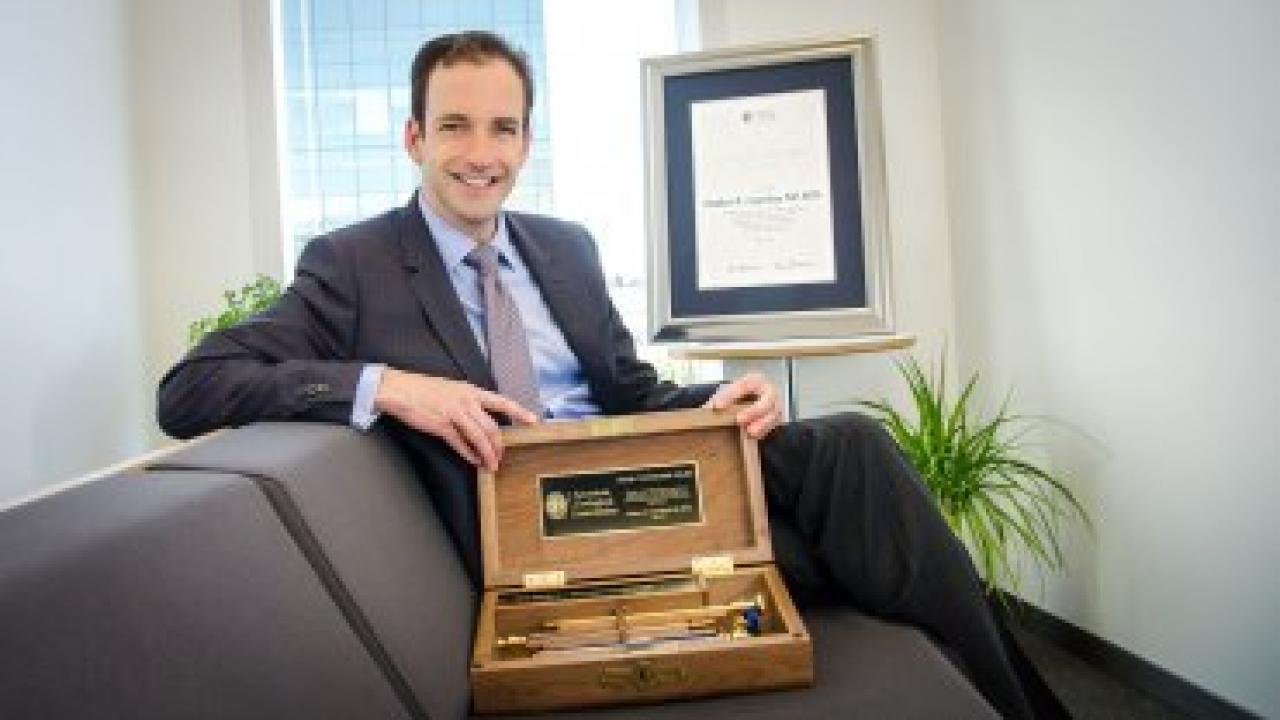 Matthew R. Cooperberg, MD, MPH, is the 2015 recipient of the American Urological Association (AUA) "Gold Cystoscope" award, given annually to one urologist who has made outstanding contributions to the profession within 10 years of completing residency training. He received the award in May at the AUA annual meeting in New Orleans.
Cooperberg was selected for the honor on the basis of his work as a clinician-scientist in prostate cancer and health services research, and for his key role in the launch of the AUA Quality Registry (AQUA).
Launched in 2014, the AQUA registry is designed to collect data to help urologists analyze their quality of care and compare it to national standards, and to identify patterns and outcomes in the diagnosis and treatment of urological conditions. An expert in prostate cancer management trends and in disease registries, Cooperberg has played a key role in the design and implementation of the new registry.
An associate professor in the departments of Urology and Epidemiology & Biostatistics, Cooperberg joined the UCSF faculty in 2009, after completing his residency and fellowship training here. He received his MD and MPH degrees at Yale University.
Read more at UCSF.edu