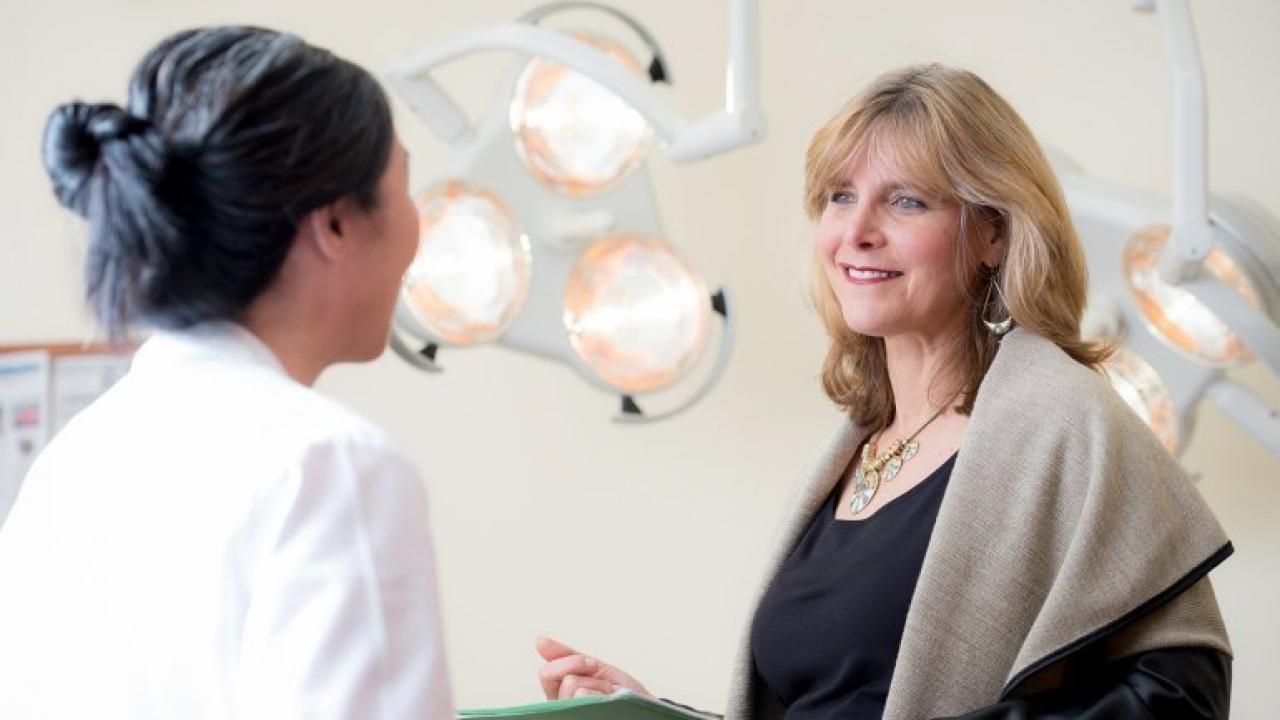 Time magazine has named internationally renowned breast cancer oncologist Laura Esserman, MD, MBA, to the 2016 TIME 100, the magazine's annual list of the 100 most influential people in the world.
Esserman has been at the forefront of efforts to change the delivery of breast cancer services as well as information systems used to support both research and patient care.
Esserman is now a professor of Surgery and Radiology at UCSF and a faculty member of the UCSF Helen Diller Family Comprehensive Cancer Center. She is also a practicing surgeon and breast cancer oncology specialist at the UCSF Carol Franc Buck Breast Care Center where she has also held the position of director since 1996.
Innovative Approaches to Battling Breast Cancer
At UCSF, Esserman has worked in the clinic, in research, and with interdisciplinary teams of clinicians and researchers. The result of her work has been a cross-disciplinary approach to battling breast cancer, including the best care for patients and the best platform to integrate translational research into breast cancer care.
Esserman is a leader of the innovative I-SPY TRIAL model, designed to accelerate the identification and approval of effective new agents for women with high risk breast cancers. The goal of the I-SPY TRIAL model is to shave several years and tens to hundreds of millions of dollars off the drug development process. The trial paradigm is now being developed for use in other disease domains.
In 2009, Esserman led the creation of the University of California-wide Athena Breast Health Network, a learning system designed to integrate clinical care and research as it follows 150,000 women from screening through treatment and outcomes. 
In March 2015, she received one of the first five major grants funded through the Patient-Centered Outcomes Research Institute's (PCORI) Pragmatic Clinical Trials initiative. The $14 million grant funds the WISDOM study to learn how to improve breast cancer screening by testing and comparing the safety and efficacy of a personalized screening strategy informed by each woman's breast cancer risk and preferences against the standard of annual screening. The WISDOM Study is slated to open in late summer 2016.
Internationally Recognized Thought Leader
The findings from her research have been published in 250 articles in peer-reviewed journals covering all aspects of breast health on topics that include information systems, immunology, decision-making, health policy and the use of imaging.
Read more at UCSF.edu