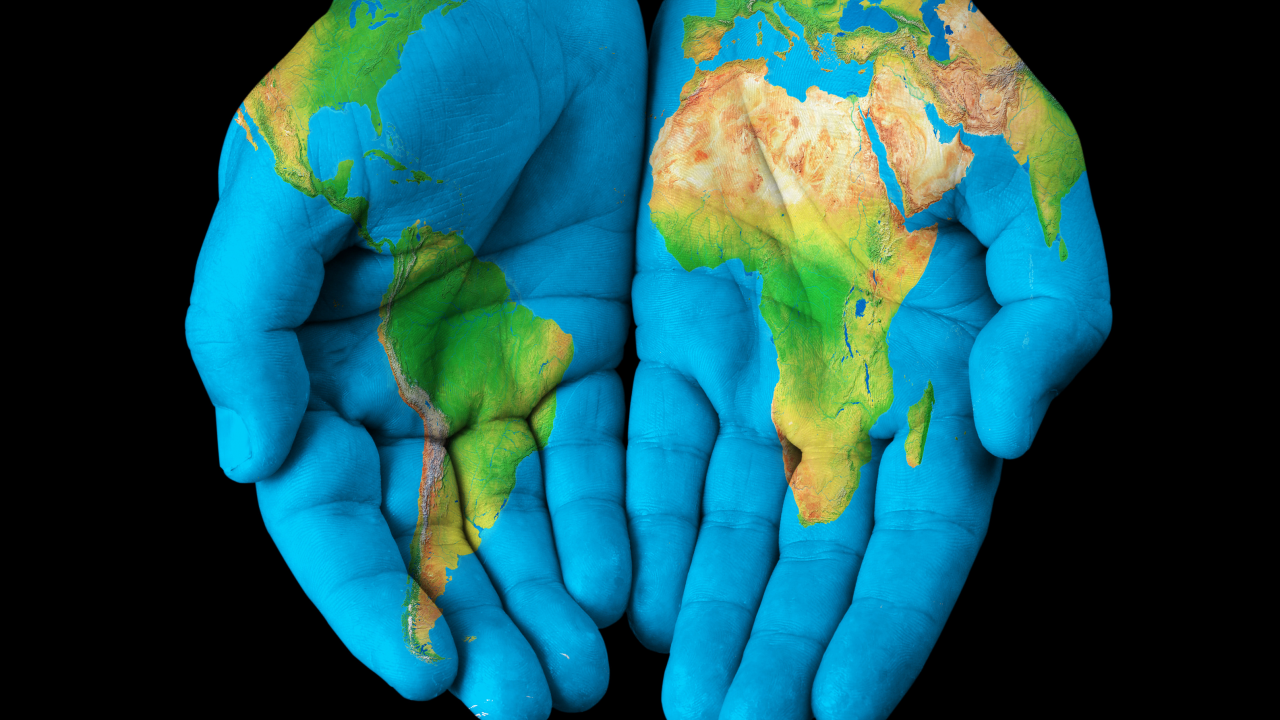 In the developing world, exotic viruses and infectious diseases have dominated headlines for the past several decades, but an even more lethal killer is finally getting recognition.
"The shocking statistic is that cancer kills more people worldwide than HIV, tuberculosis, and malaria – combined," says Katherine Van Loon, MD, MPH, an assistant professor of hematology/oncology who directs the new Global Cancer Program at UC San Francisco.
According to the World Health Organization, more than 14 million new cases of cancer develop annually, with more than two-thirds of those cases in countries considered to be low- or middle-income (average income of residents of less than $13,000 per year). In the next two decades, cancer occurrence is predicted to rise by 70 percent.
For that reason, Van Loon launched the Global Cancer Program in early 2017 within the UCSF Helen Diller Family Comprehensive Cancer Center  to identify relevant work already underway by other UCSF researchers and enable collaboration.
"Given UCSF's 150-year-old mission of advancing health around the world, and the Cancer Center's focus on population health, treatment and teaching, it makes sense to have a program that will bring together the UCSF researchers and their international counterparts working on global cancer," says Alan Ashworth, PhD, FRS, president of the Cancer Center.
The new program aims to reduce cancer worldwide using all the research tools UCSF has to offer: cutting-edge research from basic science through care delivery and policy change; training to empower local researchers and caregivers to address unique challenges; and partnering to sustain progress internationally.
"It's not that cancer is something new, but it has long been considered difficult to address in poor countries," says Global Cancer Program member John Zeigler, MD, professor emeritus of medicine, who was at the front lines of curing a lethal form of childhood cancer in Uganda early in his career.
The research being done by members ranges from epidemiology to palliative care. These researchers are helping acquire evidence at sites spanning the globe that could change cancer care worldwide – from prevention and early detection to treatment and palliative care.
The Challenges of Care in Low-Resource Regions
Even the most basic care is often absent in areas with few resources. This calls for culturally-approprate, novel approaches to deal with the burden of cancer at all stages.
At UCSF, Van Loon is in a position to provide her patients in the Bay Area with state-of-the-art diagnostics and cutting-edge therapies.
"I imagine fighting the same illnesses without a pathologist, with unreliable supplies of chemotherapy, without access to a radiation machine, and without pain medications," she says. "The challenges of facing cancer without access to these resources have to resonate with anybody whose life has been touched by cancer."
Program member Tracy Sherertz, MD, a radiation oncologist, is helping provide a creative low-cost solution to address the disproportionately higher rates of cervical cancer in Southeast Asia. While it would be ideal to prevent cervical cancer through vaccination or to detect pre-cancers through screening, the lack of a country-wide medical system, combined with little evidence about what vaccination strategies would work in Cambodia, have hindered such efforts.
"Even if everyone in the country could be vaccinated, there are hundreds of thousands of cases of cervical cancer already," says Sherertz. "As we improve our diagnostic capabilities in low-resource settings, it is an ethical dilemma whether we help a group come up with ways to diagnose diseases for which treatment options are not available."
Sherertz focuses on how cervical cancer can be treated with brachytherapy, the insertion of radioactive implants directly into diseased tissue. This therapy can be superior to more expensive treatments by delivering a high dose of radiation directly to the target. She is developing modifications to treatments in a low-resource environment and has launched a study exploring the implementation of brachytherapy for patients with cervical cancer in Cambodia.
Addressing the Spectrum of Care
Many of the Global Cancer Program's efforts focus on the underlying causes of cancer and implementing known prevention strategies in new ways.
A collaboration among five countries in Eastern Europe illustrates how research can address cancer from prevention to public health policy. These partnerships, led by program member Stella Bialous, RN, DrPH, focus on tobacco cessation, since 20-30 percent of cancers can be attributed to tobacco exposure.
Bialous is at the forefront of the idea that helping people quit tobacco – traditionally in the realm of prevention – should be part of caring for patients with tobacco-related diseases, such as lung cancer. She now advocates for policies that integrate tobacco cessation with prevention and treatment standards of care.
"The work we have been doing for years in Eastern Europe is about trying to change the culture of care," she says. "My dream is to support policies for healthcare institutions to become smoke-free, which shockingly, is still not the case in many areas."
Current Map of UCSF Global Cancer Program Projects
Training and Collaboration
Bialous is also building a team of local nurses to implement proven strategies. This illustrates an underlying philosophy of the Global Cancer Program that to disseminate evidence-based techniques and policies far and wide is best done through "training the trainers."
"The ultimate goal for us is to take a backseat role," Bialous says. "We will still be involved, but our colleagues in Eastern Europe will hold the reins."
Another of Van Loon's priorities is to harness the diversity of UCSF research efforts to create a program with a broad portfolio of research and practical approaches here and with global partners.  
"The energy of connecting people together through the program has been transformative for encouraging collaboration across disciplines," says Van Loon.
Bialous points out that as a nurse studying tobacco in Eastern Europe, she might not have known that Van Loon, an oncologist, works on identifying who in East Africa is at risk for esophageal cancer, which may also be associated with tobacco use.
"The Global Cancer Program allows us to link the two lines of inquiry," Bialous says. "It gives us opportunities to build synergy across departments, disciplines, and time zones."  
UCSF's Roots in Global Health
UCSF's breadth of global cancer research has deep roots. In particular, Ziegler and program member Paul Volberding, MD, were both oncologists working during the onset of the AIDS epidemic in the early 1980s and were at the forefront of uncovering links between some cancers and viruses. Ziegler and his colleagues showed an association between HIV with malignant lymphoma and Kaposi's sarcoma, which he had studied earlier in his career in Uganda.
Both have been longtime proponents of strengthening UCSF's reach in global cancer. Ziegler was the founding director of the first masters degree program in global health sciences, which is a cornerstone of the rigorous educational training in global health that UCSF now offers. Volberding directs the UCSF-Gladstone Center for AIDS Research, which supports a range of global cancer projects – including Van Loon's initial funding to build a data bank about high rates of esophageal cancer in East Africa.
 Volberding and Ziegler credit Van Loon for making the Global Cancer Program a reality.
"I had been trying to make this program happen for decades," says Volberding, adding that Van Loon is an ideal leader for the program. "She has done an amazing job of bringing individuals from a variety of disciplines together. I am totally thrilled to witness the development of new collaborations, growing support for our trainees with career interest in global oncology, and UCSF's emergence as a leader in this field."
>Read more about the Global Cancer Program