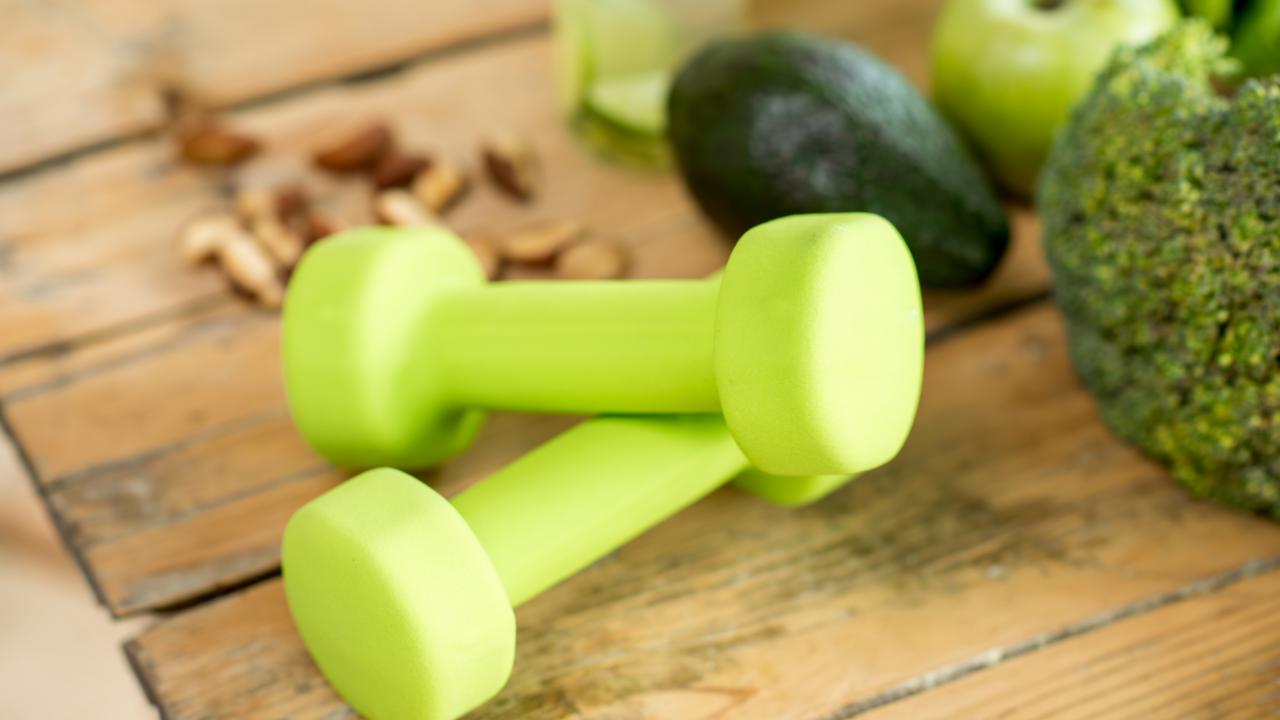 Colon cancer patients who have a healthy body weight, exercise regularly and eat a diet high in whole grains, fruits and vegetables have a significantly lower risk of cancer recurrence or death, according to a research team led by UC San Francisco investigators.
This finding represents an analysis of data collected on patients participating in a national study for people with stage III colon cancer. The analysis involved 13 other institutions and patients were evaluated over approximately seven years.
"We found that colon cancer patients who reported a healthy body weight, engaged in regular physical activity, and ate a diet rich in whole grains, vegetables and fruits that was low in red and processed meats, had a lower risk of cancer recurrence and death compared to patients who did not engage in these behaviors," said lead author
Erin L. Van Blarigan, ScD
, assistant professor in the UCSF departments of epidemiology and biostatistics, and urology.
The research is being released at 5 p.m. ET on May 17, 2017, ahead of the 2017 annual gathering of the
American Society of Clinical Oncology
(ASCO), the world's largest clinical cancer research meeting. The meeting in Chicago June 2 to 6, 2017, will highlight the latest in cancer prevention and care, bringing together more than 30,000 oncology professionals from around the world to discuss new treatments and therapies.
The theme of this year's meeting is "Making a Difference in Cancer Care with You."
More than 5,000 abstracts were chosen by the ASCO Scientific Program Committee for presentation or online publication at the annual meeting. The colon cancer study was selected as one of the most significant.
Existing nutrition and physical activity guidelines by the American Cancer Society are largely based on cancer prevention, not cancer survivorship, because of limited data in cancer survivors. The new findings from this federally funded clinical study provide scientific evidence that cancer survivors may improve their outcome if they follow healthy lifestyle guidelines.
This was a prospective study among nearly 1,000 stage III colon cancer patients enrolled in a chemotherapy trial conducted across the United States from 1999 to 2001. Clinical researchers from Harvard administered a validated questionnaire on lifestyle at two points during the trail. This data was made available to a team led by UCSF researchers, who performed the analysis. Patients were given a score from 0 to 6 measuring the degree to which their lifestyle matched the American Cancer Society Nutrition and Physical Activity Guidelines for Cancer Survivors. Only 9 percent of the patients in the study had a lifestyle that adhered closely to the healthy lifestyle guidelines, indicated by a score of 5 or 6.
Researchers found that over a median follow up period of seven years, colon cancer survivors who adhered to the healthy lifestyle guidelines had a 42 percent lower risk of death and 31 percent lower risk of cancer recurrence compared to patients who did not engage in these behaviors. There were 335 people with colon cancer recurrences, 256 of whom died; 43 additional patients died during the study from other causes.
"There are more than one million colorectal cancer survivors in the United States," said Van Blarigan, a member of the UCSF Helen Diller Family Comprehensive Cancer Center. "These individuals are living longer than ever before, but the disease remains the second leading cause of cancer death in the U.S. There is a pressing need for improved survivorship care, and resources to help people adopt and maintain a healthy lifestyle after cancer diagnosis."
Read more at UCSF.edu