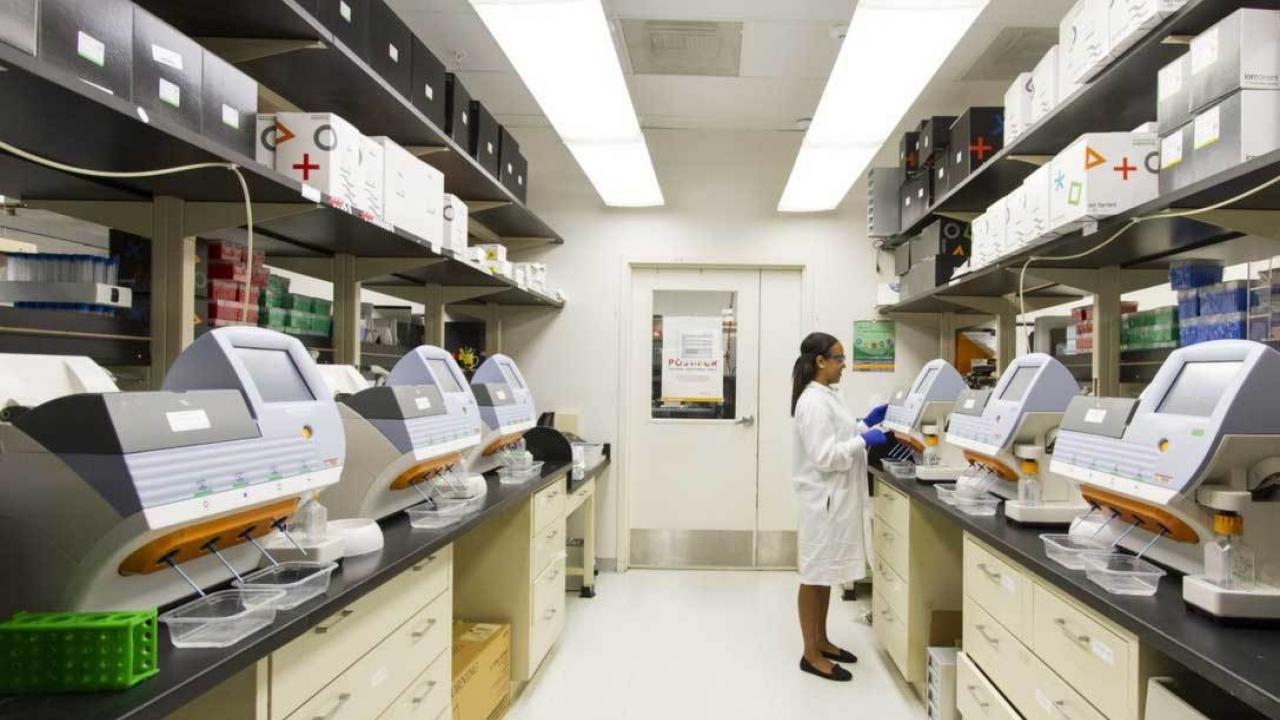 Strata Oncology, Inc. (Strata), a precision oncology company, announced a collaboration with the University of California San Francisco (UCSF) to launch StratifyProstateTM a unique initiative focused on expanding access to tumor sequencing nationwide for men with advanced prostate cancer and to dramatically accelerate enrollment into relevant targeted therapy trials.
With the launch of this new initiative, eligible metastatic prostate cancer patients anywhere in the United States can now receive no-cost NGS testing via enrollment in the Strata Trial, an observational study sponsored by Strata, to study the impact of sequencing on clinical trial enrollment. The larger Strata Trial is available to advanced cancer patients with solid tumors and lymphomas, including prostate cancer.
The Strata Trial was launched in February of 2017 at select clinical research sites, providing no-cost tumor sequencing to help identify trial candidates for targeted therapies. Stratify Prostate allows physicians who are not affiliated with these investigative centers to offer their eligible patients with advanced prostate cancer access to tumor sequencing.
As part of the collaboration, UCSF physicians and researchers will play a leading role in driving success of Stratify Prostate, and will use insights gained from the initiative to catalyze new advances in prostate cancer.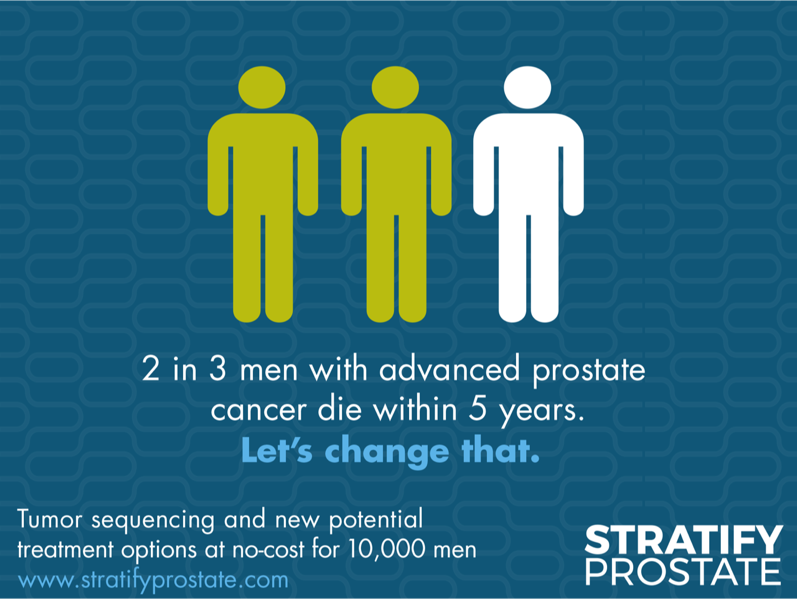 "We are pleased to launch the Stratify Prostate initiative in collaboration with Strata Oncology. This is a terrific example of how UCSF clinicians and researchers provide patients with the most up to date information and treatment options," said Eric Small, MD, deputy director of UCSF's Helen Diller Family Comprehensive Cancer Center.
The StrataNGSTM Test is a 90-gene targeted assay focused on actionable genetic alterations, sequences DNA and RNA on limited archival or fresh biopsy material, and has a turnaround time of less than 10 business days. Testing is performed in Strata's high-throughput CLIA-certified lab in Ann Arbor, MI.
"We are excited to partner with UCSF to deliver on the promise of precision medicine for men with advanced prostate cancer. Our shared goal is to provide advanced patients the opportunity to be tested without the worry of cost or location. With innovations like StratifyProstateTM and the larger Strata Trial, our aim is to establish highly efficient ways for physicians and their patients to get actionable genetic information and real-time connections to targeted therapies," said Dan Rhodes, Ph.D., CEO of Strata.
The first clinical trials targeted in StratifyProstateTM are TRITON2 and TRITON3, evaluating Clovis Oncology's PARP inhibitor rucaparib in metastatic castration-resistant prostate cancer. Rucaparib was given accelerated approval by the FDA in late 2016 for the treatment of patients with deleterious BRCA mutation associated advanced ovarian cancer. Additional trials for prostate cancer targeted therapy will be evaluated for inclusion in Stratify Prostate.
Stratify Prostate is open to physicians and patients nationwide. Interested participants should visit www.stratifyprostate.com to learn more.
Read more at Strata Oncology