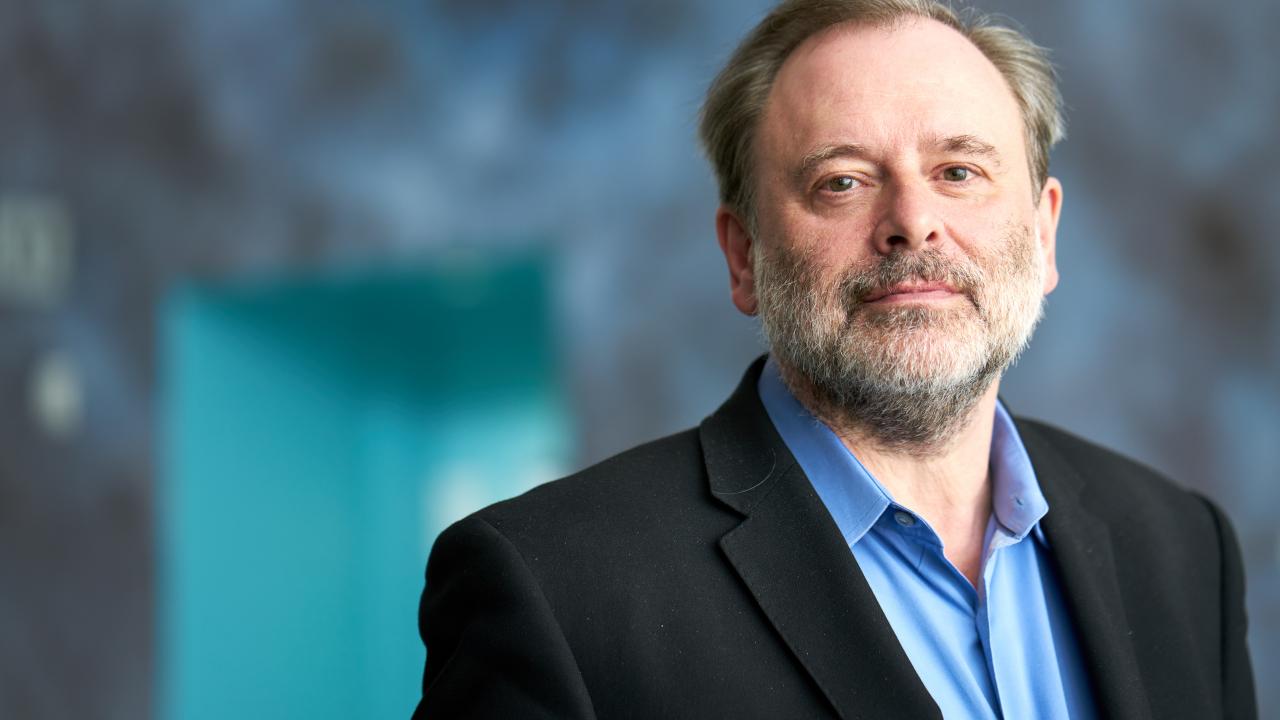 Today two widely respected and accomplished breast cancer investigators join the ranks of an esteemed group of scientists as recipients of this year's Brinker Awards – the highest scientific honor awarded by Susan G. Komen, the world's leading breast cancer organization.
Established by Komen in 1992, the prestigious Brinker Awards for Scientific Distinction recognize advances in both the clinical setting (Clinical Research) and in our understanding of the underlying mechanisms of breast cancer (Basic Science) – both essential to combating the disease.
This year's Brinker Award for Scientific Distinction in Basic Science will be presented to
Alan Ashworth
, Ph.D., F.R.S., President of the UCSF Helen Diller Family Comprehensive Cancer Center and Senior Vice President for cancer clinical services at UCSF Health, Professor of Medicine in the Division of Hematology/Oncology, Department of Medicine, and E. Dixon Heise Distinguished Professor in Oncology.
Dennis Slamon, M.D., Ph.D., Director of Clinical and Translational Research and Director of Revlon/UCLA Women's Cancer Research Program at Jonsson Comprehensive Cancer Center, and Professor of Medicine, Chief of the Division of Hematology-Oncology, and Executive Vice-Chair for Research, Department of Medicine, David Geffen School of Medicine at UCLA., will receive the Brinker Award for Scientific Distinction in Clinical Research.
For the last two decades, Dr. Ashworth's research has focused on exploiting genetic deficiencies in cancer to develop new therapeutic approaches to the disease. In 1995, he was a key part of the team that identified the BRCA2 gene and BRCA2 mutations associated with elevated risk of developing breast and other cancers. These discoveries paved the way for genetic testing for BRCA1 and BRCA2, which has helped women at high risk of developing breast and ovarian cancer make informed decisions about preventive treatment. Dr. Ashworth also discovered a way to kill BRCA1- and BRCA2-related tumor cells by treating them with a new class of drugs called poly(ADP-ribose) polymerase inhibitors or "PARP inhibitors." These findings provided the foundation for many clinical trials using PARP inhibitors to treat cancer. His continuous focus on translating his laboratory finding to the clinic has paved the way for more personalized treatment options for patients with BRCA mutations, and will have a lasting impact for years to come.
"We are thrilled that Dr. Ashworth is being recognized and honored for his pioneering work, which has been instrumental in the development of PARP inhibitors, drugs that show great promise in the treatment of breast, ovarian, and other cancers among individuals who carry BRCA1/2 mutations. Dr. Ashworth's seminal discoveries have opened up innovative areas of research at the intersection of biochemical mechanisms of DNA repair and development of targeted therapies for individuals with breast cancer," said Jennifer Pietenpol, Ph.D., Komen Chief Scientific Advisor and Benjamin F. Byrd Jr. Professor of Oncology and director of Vanderbilt-Ingram Cancer Center.
Dr. Slamon is being honored for his influential contributions in laboratory and clinical research that helped define the role of the HER2/neu gene in breast cancer and laid the groundwork for the development of targeted therapies, including trastuzumab (the first targeted therapy for HER2+ breast cancer) and palbociclib (a CDK4/6 inhibitor used to treat estrogen receptor positive [ER+] breast cancer). Dr. Slamon led everything from pre-clinical studies to the clinical trials that led to the Food and Drug Administration (FDA) approval of trastuzumab for treatment of HER2+ metastatic breast cancer in 1988, and later for the use of all HER2+ breast cancers – a contribution that has saved many lives. In 2007, Dr. Slamon expanded his focus to investigate the biology of other breast cancer subtypes in a quest to find and target their Achilles' heels (as he did with HER2+ disease). He conducted preclinical and clinical studies that resulted in FDA approval of the drug palbociclib in combination with letrozole (an aromatase inhibitor) in women with ER+/HER2- metastatic breast cancer in 2015. To this day, Dr. Slamon and colleagues continue to optimize the use of palbociclib and HER2 targeted therapies for the treatment breast cancers and investigate mechanisms of resistance to these drugs.
"Few individuals have had as great an impact on the lives of breast cancer patients as Dennis Slamon. From his pioneering early work defining a role for HER2 as a driver of breast cancer, to the establishment of trastuzumab as an effective therapy, his studies changed forever how we treat this breast cancer subtype, with incalculable benefit for large numbers of patients," said Komen Chief Scientific Advisor George Sledge Jr., MD, Professor of Medicine and Pathology, and Chief of the Division of Oncology in the Department of Medicine at Stanford University. "The more recent work Dr. Slamon and his UCLA colleagues performed in identifying CDK 4/6 as an important target for ER-positive breast cancer led directly to FDA approvals of three new drugs for ER-positive disease."
Both 2017 Brinker Award winners will deliver keynote lectures on Dec. 6, 2017, at the 40th annual San Antonio Breast Cancer Symposium, and will be honored at an awards ceremony.
Advancing breast cancer research has been a priority for Komen since opening its doors in 1982. To date, Komen has invested more than $956 million in breast cancer research, and is the largest nonprofit funder of breast cancer research outside of the U.S. government, currently funding more than 300