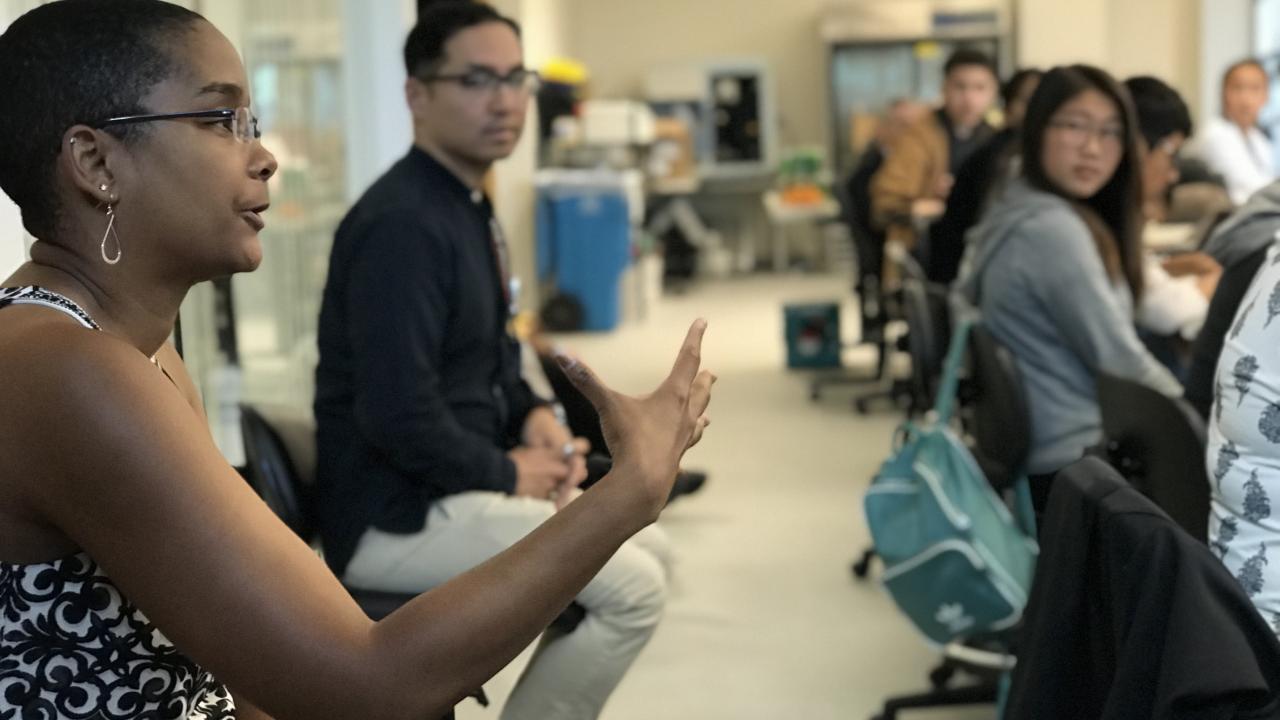 On Friday August 3, a group of local students presented their ideas on cancer screening and prevention marketing campaigns to experienced cancer researchers as part of the Science Education Partnership's
San Francisco Health Investigators
(SFHI) program. UCSF Faculty and staff were on hand representing the
San Francisco Cancer Initiative
(SFCAN) to offer feedback as well as get inspiration from the ideas presented.
Funded by a Science Education Partnership Award from the National Institutes of Health, San Francisco Health Investigators (SFHI) is designed to leverage participating high school students' cultural knowledge as they take on the role of Student Researchers and investigate the awareness, knowledge, and attitudes about current health issues in their communities. SFHI seeks to empower students to positively affect health in their home communities, and Student Researchers will use their research outcomes to design messaging campaigns to build awareness, counter misconceptions, and inform health behaviors.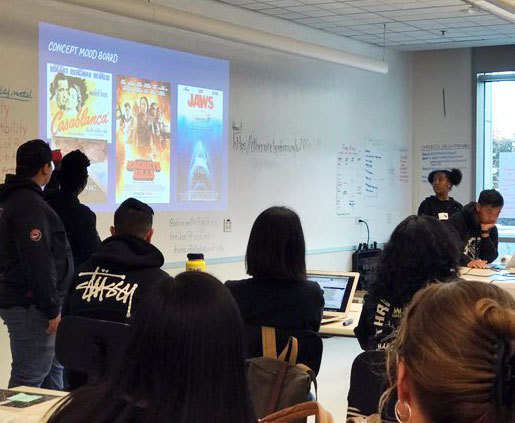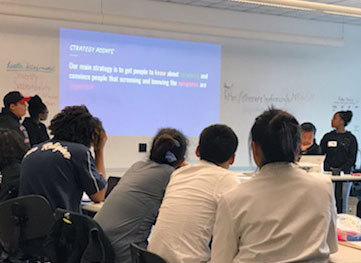 Students are first identified by their high school science teachers based on the criteria of critical difference. Program coordinator Ben Koo explained, "We are looking to engage students for whom this will make a critical difference to their lives. Students in our program have overcome a variety of challenges and hurdles in their lives and have demonstrated tremendous potential for their future. Most are underrepresented in the sciences and medicine and are first in their families to go to college."
Each year the cohort covers a different topic. Previous years have examined Zika and Pertussis awareness, vaccination, and antibiotic resistance. "This year, we chose to focus on cancer screening and prevention as many of our SFHI alums have identified cancer as a prevalent and pressing issue in their communities," Koo added. "Since most of our students come from San Francisco communities disproportionately affected by cancer incidence and mortality, we also felt that the topic was timely with the recent launch of the San Francisco Cancer Initiative (SFCAN) initiative to address cancer disparities across the city."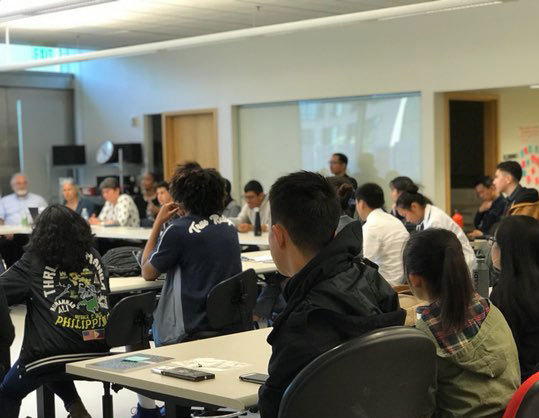 Koo noted SFCAN allowed the SFHI program to tap into a wealth of professional and community knowledge and best practices about cancer prevention. "We were able to introduce our students to various role models and provide access to information about a variety of careers related to public health. Our students have benefited greatly this summer from involvement of SFCAN members as guest panelists about careers in public health and about the different cancers of focus in SFCAN, and finally from their involvement in the pitch day event."  
Nineteen sophomores from 9 different high schools participated this year.  Michael Daniel, student at Gateway High School, was nominated by his biology teacher to participate. "I think through this process I understand cancer more. I'm better at presentations than I was before, my research skills grew. When we had guest speakers come in it really changed my mind to feel like maybe I do want to go into a science field."
Some of UCSFʻs top cancer prevention minds were on hand to offer feedback on the presentations, particularly given their leadership roles in SFCANʻs Task Forces. Ma Somsouk, MD, MAS, co-leads the Colorectal Task Force, Nynikka Palmer, DrPH, MPH, co-leads the Prostate Cancer Task Force and Stan Glantz, PhD, and Joe Guydish, PhD, MPH, co-lead the Tobacco-caused Cancers Task Force. All four faculty members listened and offered guidance on the five campaign drafts. The students will decide amongst themselves which of the five presentations to take forward and develop as their pilot public health messaging campaign.
In their own words:
Erica Sailors, Leadership HS
"I feel like everyone has their own experiences with cancer, and we got a deeper understanding of it. A lot of times you equate cancer with death but we realized there is more to it. It was a cool experience to learn more about what you can do to prevent cancer yourself. My dad is a 43-year-old man and he didn't really know about prostate exams, but I was able to pass the information I learned on to my family."
---
Paola Montiel, Galileo HS
"I think the feedback we received was very constructive, we can take that advice and build on it and make certain corrections and adjustments and make a presentation that can help everybody."
---
Briana King, Washington HS
"I'm not really a science person, I'm more of a math person, but I wanted to do this program to build up my love for science. Conducting surveys was a perfect chance for me to give back to my community so why not educate the people around me and the older people who have influenced me."

 
>More about the San Francisco Health Investigators) (SFHI). 
>More about the San Francisco Cancer Initiative (SFCAN).