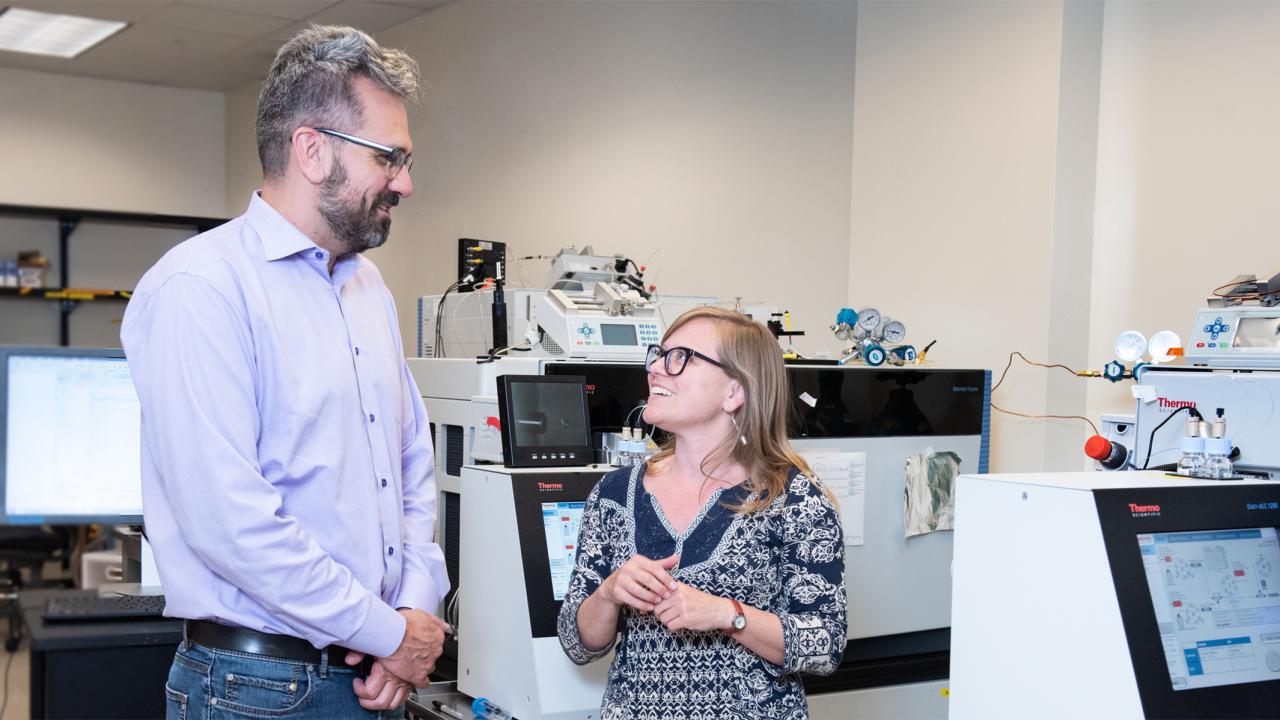 Human papillomavirus (HPV) is widely known to cause nearly all cases of cervical cancer. However, you might not know that HPV also causes 70 percent of oropharyngeal cancer, a subset of head and neck cancers that affect the mouth, tongue, and tonsils. Although vaccines that protect against HPV infection are now available, they are not yet widespread, especially in men, nor do they address the large number of currently infected cancer patients.
"Our work is helping connect the dots between cancer and infectious diseases in ways that have never been considered."
Nevan Krogan, PhD
Patients with head and neck cancer caused by HPV respond very differently to treatments than those whose cancer is associated with the consumption of tobacco products. The first group generally has better outcomes, with almost 80 percent of patients surviving longer than 5 years after diagnosis, compared to only 45–50 percent for patients with tobacco-related cancers.
To better understand what might cause these differences, a team of scientists led by Nevan J. Krogan, PhD, senior investigator at the Gladstone Institutes, is taking a unique approach by focusing on the cancer-causing virus. They recently mapped the interactions between all HPV proteins and human proteins for the first time. Their findings are published today in the journal Cancer Discovery.
"With our study, we identified several new protein interactions that were previously not known to cause cancer, expanding our knowledge of the oncogenic roles of the HPV virus" said Krogan, who is also a professor of cellular and molecular pharmacology at UC San Francisco (UCSF) and the director of the Quantitative Biosciences Institute (QBI) at UCSF. "The human proteins we found interacting with HPV are involved in both virus- and tobacco-related cancers, which means they could be potential targets for the development of new drugs or therapies."
A Complete Picture of Virus–Cancer Connections
Krogan and Manon Eckhardt, PhD, a postdoctoral scholar in his laboratory at Gladstone, developed an integrated strategy to identify all the interactions between HPV proteins and human proteins. First, using a method called mass spectrometry, they discovered a total of 137 interactions between HPV and human proteins.
Read more at Gladstone Institute