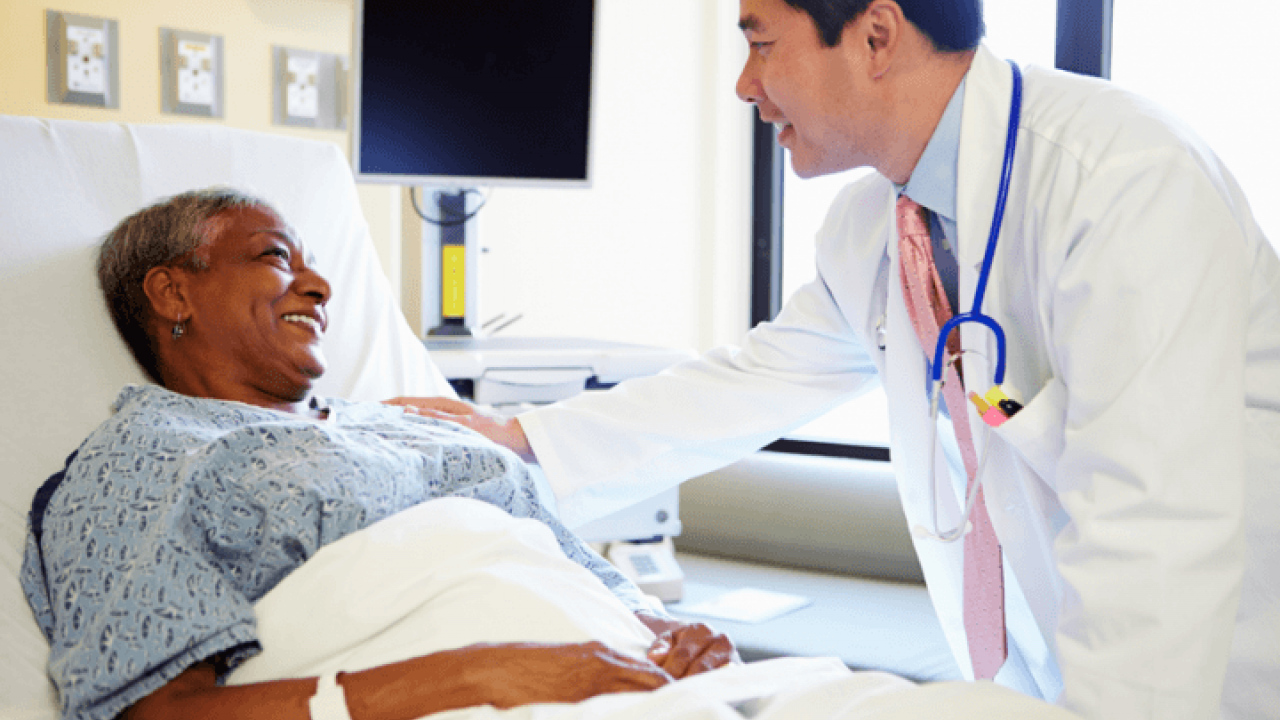 UC San Francisco is collaborating with the nonprofit Lazarex Cancer Foundation on a three-year study to identify ways to improve cancer clinical trial participation among medically underserved populations, including low-income individuals and racial and ethnic minorities. 
The trial will launch this month at UCSF, followed by the University of Southern California and then rolling out to other sites nationwide. 
The study aims to increase trial enrollment, access and minority participation by determining the most significant financial barriers for enrollment and identifying ways to mitigate them. The study will enroll 250 patients across UCSF Health and USC in the first year.
"Precision medicine comes at a cost – and these costs can be direct, such as scans, tumor sequencing and drugs, or indirect such as transportation, lodging, parking and tolls," said Hala Borno, MD, a UCSF assistant professor of medicinal oncology who is leading the study. 
"UCSF and Lazarex recognize that the indirect costs of therapy can be considerable, even unacceptable," Borno said. "We know from looking at population-level data from cancer registries that certain tumors disproportionately affect racial/ethnic minority groups. As a practicing oncologist and researcher, I worry that if our clinical trial participants do not, at a minimum, reflect the patients we treat, we can do more harm, and even widen present day cancer disparities."
Clinical treatment and medical products are safer and more effective when diverse populations are included in the research, but low racial and ethnic participation has been a longstanding concern across the United States, despite efforts over the last two decades to increase participation. 
Fewer than 5 percent of adult cancer patients participate in clinical trials as a whole, studies show, with ethnic and racial minorities enrolling at even lower rates, despite a requirement by the National Institutes of Health that they be represented in clinical research. While white participants compose an estimated 83 percent of overall clinical trial participants, racial and ethnic minorities – particularly African Americans – bear the highest cancer burden in the U.S.  
Socioeconomic concerns often play a major role: Financially disadvantaged patients may live significant distances from study sites and lack the resources to pay for travel, child care and time off work. As a result of this chronic under-enrollment, the discovery of potentially life-prolonging therapies may be delayed and patients may miss promising treatments.
Borno, who specializes in the management of advanced urologic malignancies, such as prostate, kidney, bladder and testicular cancer, treats patients at the UCSF Helen Diller Family Comprehensive Cancer Center. 
The study, known as IMPACT (Improving Patient Access to Cancer Clinical Trials), is open to all adult patients with solid or hematologic malignancies who are being considered for enrollment in a cancer treatment clinical trial at UCSF or USC.
Read more at UCSF.edu