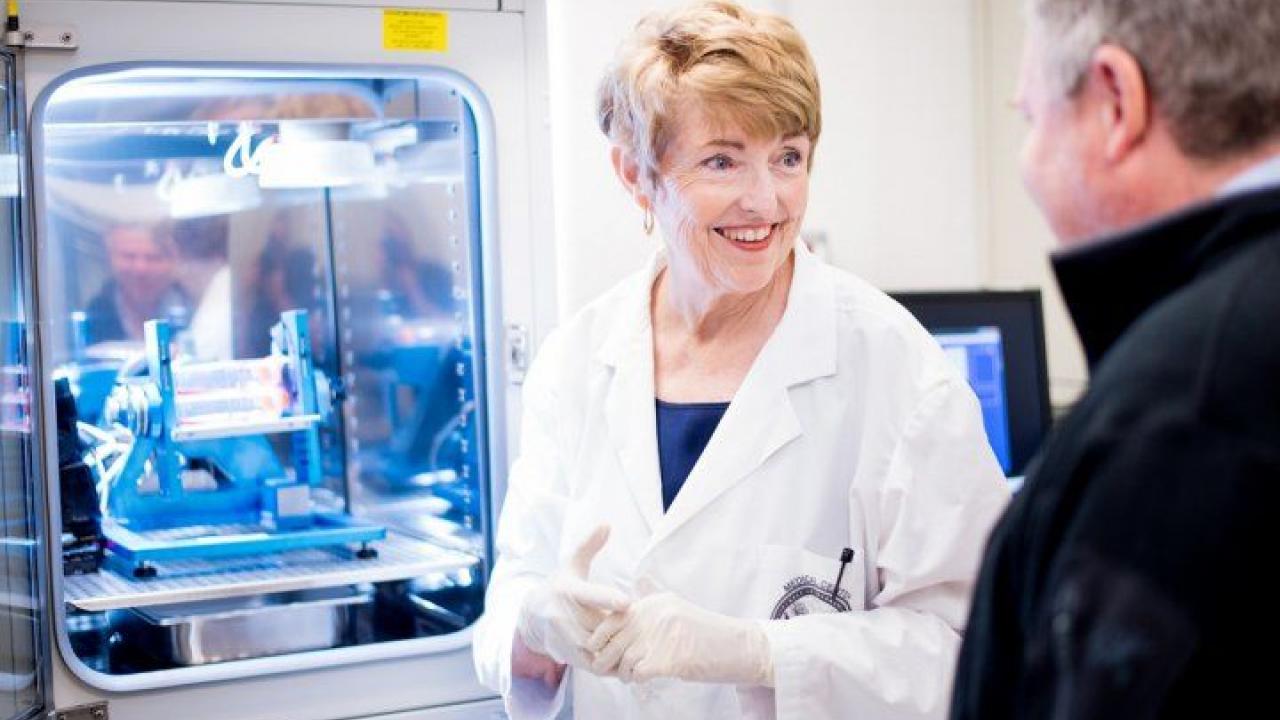 Millie Hughes-Fulford, PhD, a UC San Francisco scientist who flew in June 1991 aboard the first space shuttle mission dedicated to biomedical studies, died Feb. 2 at the age of 75. She was the first woman to fly as a NASA payload specialist and was part of the first crew to include three women.
On that nine-day mission aboard the space shuttle Columbia, Hughes-Fulford helped complete more than 18 experiments, which included herself and fellow crew members as subjects, as well as rodents and jellyfish. The mission brought back more medical data than any previous NASA mission, including documenting how space flight and microgravity affected the human body, a topic that would remain a focus of Hughes-Fulford's long scientific career.
After her space flight, she returned to UCSF and became director of the laboratory that bears her name at the San Francisco VA Health Care System, focusing on the impact of microgravity on human cells. She received a NASA award for Best Flight Experiment on STS-131 (launched in April 2010), contributed to over 120 scientific papers, and was a scientific adviser to the Under Secretary of the Department of Veterans Affairs for many years. In 2018, she helped found the UC Space Health program, based at UCSF. Ever enthusiastic about science, she continued her work even after she became ill with lymphoma.
The Hughes-Fulford Laboratory at the San Francisco Veterans Affairs Medical Center has studied the impaired growth of bone cells and immune cells in space, sending multiple experiments on eight separate missions aboard space shuttles and the International Space Station. Understanding the physiological effects of space flight is of critical importance for potential long-term space exploration, such as a Mars mission, and for longer residence in the space station. But space experiments also offer rare opportunities to illuminate the basic cellular mechanisms that affect health on Earth.
Read more at UCSF.edu