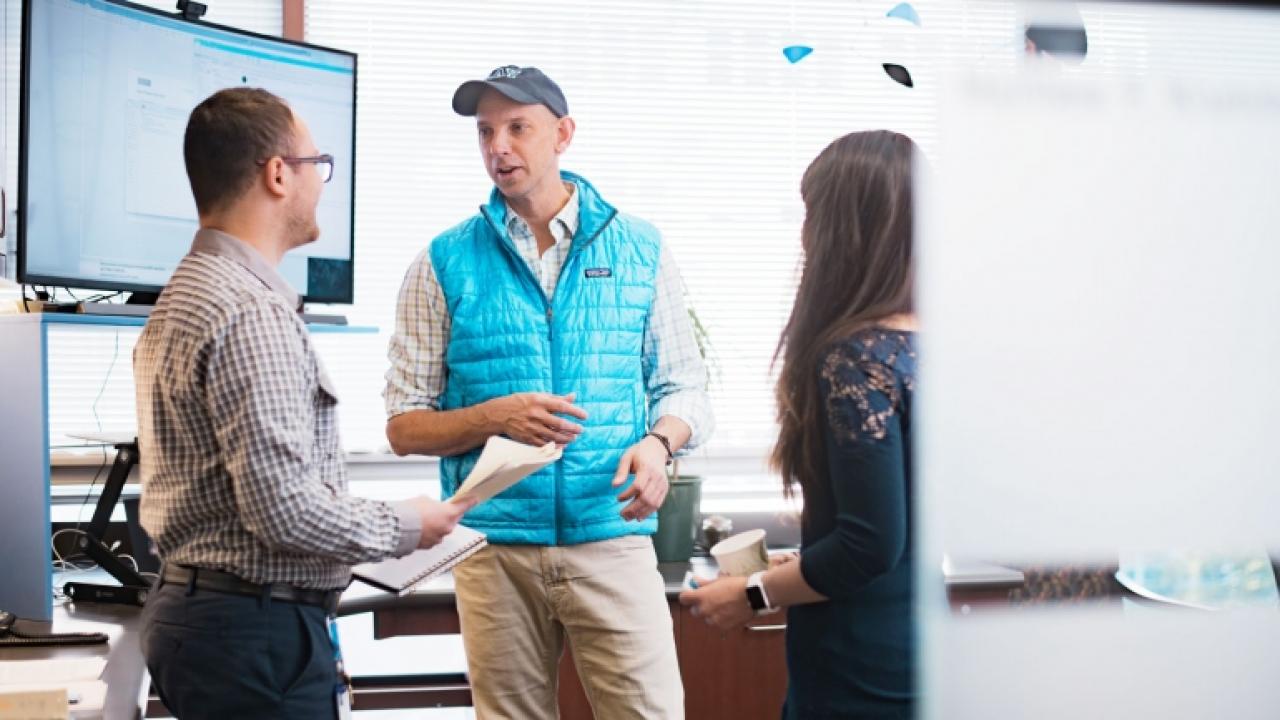 UC San Francisco scientists have formed a research alliance with pharmaceutical firm Eli Lilly and Company aimed at better understanding autoimmune diseases and fostering the development of new therapies. Based on the innovative Immunoprofiler model launched at UCSF in 2017, the new initiative, called AutoImmunoprofiler, inherits the most successful aspects of its predecessor and adapts them to the study of autoimmunity. 
Autoimmune diseases such as lupus, inflammatory bowel disease, and type 1 diabetes occur when the immune system attacks the body's own tissues. While there are some therapies to treat symptoms of these conditions, the underlying causes are largely unknown.     
"What we have learned through the first Immunoprofiler consortium's work on cancer is that the immune system likely has a limited number of tricks," said AutoImmunoprofiler co-leader Matthew "Max" Krummel, PhD, professor of pathology. "If we can find all the key circuits that control the immune system, we can understand how it will behave in response to different inflammatory diseases." 
With foundational funding from Lilly, AutoImmunoprofiler launches with the goal of bringing up to four additional pharmaceutical companies into the consortium. Like Lilly, all these partner investors will have access to research data generated from biological samples through standardized procedures developed in the high-tech CoLabs facilities at UCSF. David Erle, MD, professor of medicine and director of the UCSF Colabs, said the hope is that this communal research environment will result in new breakthroughs in understanding autoimmune disease.  
In addition to Krummel and Erle, UCSF scientific leaders of the AutoImmunoprofiler project include Jeroen Roose, PhD, professor of anatomy; Lindsey Criswell, MD, MPH, vice chancellor for research and Jean S. Engleman Distinguished Professor of Rheumatology; Jimmie Ye, PhD, associate professor of medicine; and Vincent Chan, PhD, assistant professor of microbiology and immunology. 
The clinical programs for the first phase of the Autoimmunoprofiler consortium are led by Mark Anderson, MD, PhD, professor in the UCSF Diabetes Center (Type 1 diabetes); Maria Dall'Era, MD, professor of medicine (systemic lupus erythematosus); Caroline Shiboski, DDS, MPH, PhD, the Leland A. and Gladys K. Barber Distinguished Professor in Dentistry and chair of the Department of Orofacial Sciences in the UCSF School of Dentistry (Sjögren's syndrome); Michael Kattah, MD, PhD, assistant professor of medicine (ulcerative colitis and Crohn's disease); Andrew Gross, MD, professor of medicine; and Sarah French, MD, professor of medicine (scleroderma). 
"UCSF has a collaborative group of investigators who are innovating new genomics and single-cell technologies, as well as clinicians who have extensive expertise in specific autoimmune diseases," said Ye. "This combination creates a unique opportunity to study autoimmune diseases at unprecedented precision and resolution.  
Read more at UCSF.edu