Allan Balmain, PhD, FRS has been named to the 2021 class of fellows of the American Association for Cancer Research (AACR) Academy. Dr. Balmain holds the Barbara Bass Bakar Distinguished Professorship in Cancer Genetics at the UCSF Helen Diller Family Comprehensive Cancer Center (HDFCCC).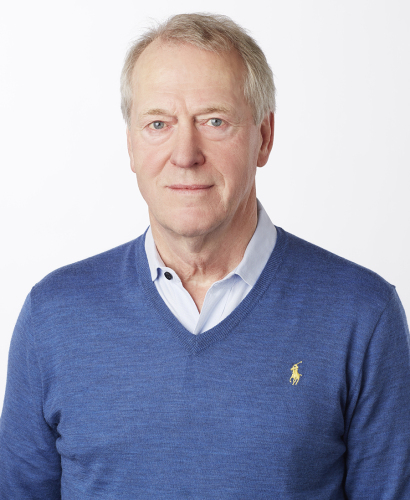 The mission of the AACR Academy is to recognize and honor distinguished scientists whose major scientific contributions have propelled significant innovation and progress against cancer. Fellows of the AACR Academy serve as a global brain trust of top contributors to cancer science and medicine who help advance the mission of the AACR to prevent and cure all cancers through research, education, communication, collaboration, science policy and advocacy, and funding for cancer research.
"This year, we are thrilled to announce the election of 25 new Fellows of the AACR Academy. These individuals from across the globe have all made remarkable and crucial contributions to cancer research," said Margaret Foti, PhD, MD (hc), chief executive officer of the AACR. "The 2021 class consists of luminaries representing numerous scientific disciplines, whose work has significantly accelerated the pace of progress against various malignancies."
Dr. Balmain was included in this year's cohort "for defining the first molecular link between cancer initiation and chemical carcinogen exposure; for his pioneering use of mouse models to elucidate how genes and the environment interact to drive multistep carcinogenesis; and for harnessing such models to recapitulate genetic heterogeneity in human populations to better inform precision medicine and diagnostic approaches to treatment."
The Balmain laboratory uses crosses between highly genetically divergent strains of mice to explore the genetic basis of cancer susceptibility. His group has identified several of the somatic genetic events involved in initiation or progression of cancers induced by exposure to chemical mutagens or radiation.
His induction into the AACR Academy follows a long line of accolades for Dr. Balmain, including his election as Fellow of the Royal Society of Edinburgh in 1995 and Fellow of the Royal Society in 2015. Dr. Balmain joins the cohort of HDFCCC members who are Fellows of the AACR Academy which includes the late Zena Werb (2019), HDFCCC president Alan Ashworth (2018), and J. Michael Bishop, Elizabeth Blackburn, Yuet Kan, Frank McCormick, Shinya Yamanaka, who were inducted into the inaugural class of Fellows (2013).