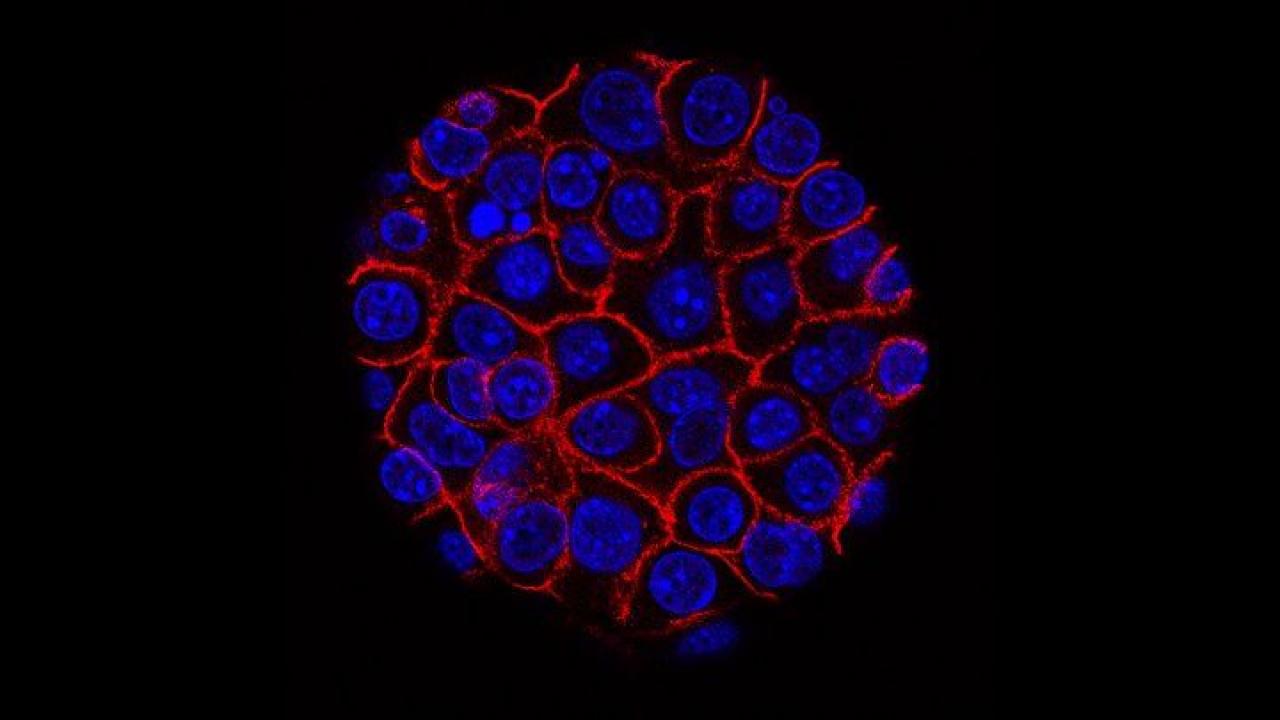 Cancer starts with mutations in a cell's DNA, but new UC San Francisco research shows that the endurance of a tumor relies on its ability to rapidly evolve and adapt to challenges brought about by the environment in which it grows. 
"A major obstacle cancer cells must overcome is their incessant need for more nutrients to fuel their accelerated growth," said Rushika M. Perera, PhD, assistant professor of anatomy in the School of Medicine, who studies metabolic pathways in a cancer known as pancreatic ductal adenocarcinoma (PDA). PDA is an aggressive cancer that took the lives of Supreme Court Justice Ruth Bader Ginsburg and Congressman John Lewis, as well as 47,000 other Americans last year.
One hallmark of the PDA cells Perera studies is that they grow and divide more quickly than normal cells. This rapid growth is tied to their increased ability to scavenge nutrients wherever possible. Some of these nutrients are processed within cell structures called lysosomes – bubble-shaped organelles that are bound by a membrane and hold enzymes tasked with digesting and recycling these nutrients.
She is particularly interested in the lysosomes of PDA cells because they function at heightened capacity and help process the larger quantities of the fuel necessary to spur cancer cell growth. In doing so, PDA lysosomes must also have specialized safety mechanisms in place to ensure that their increased workload doesn't lead to excessive damage.
Read more at UCSF.edu