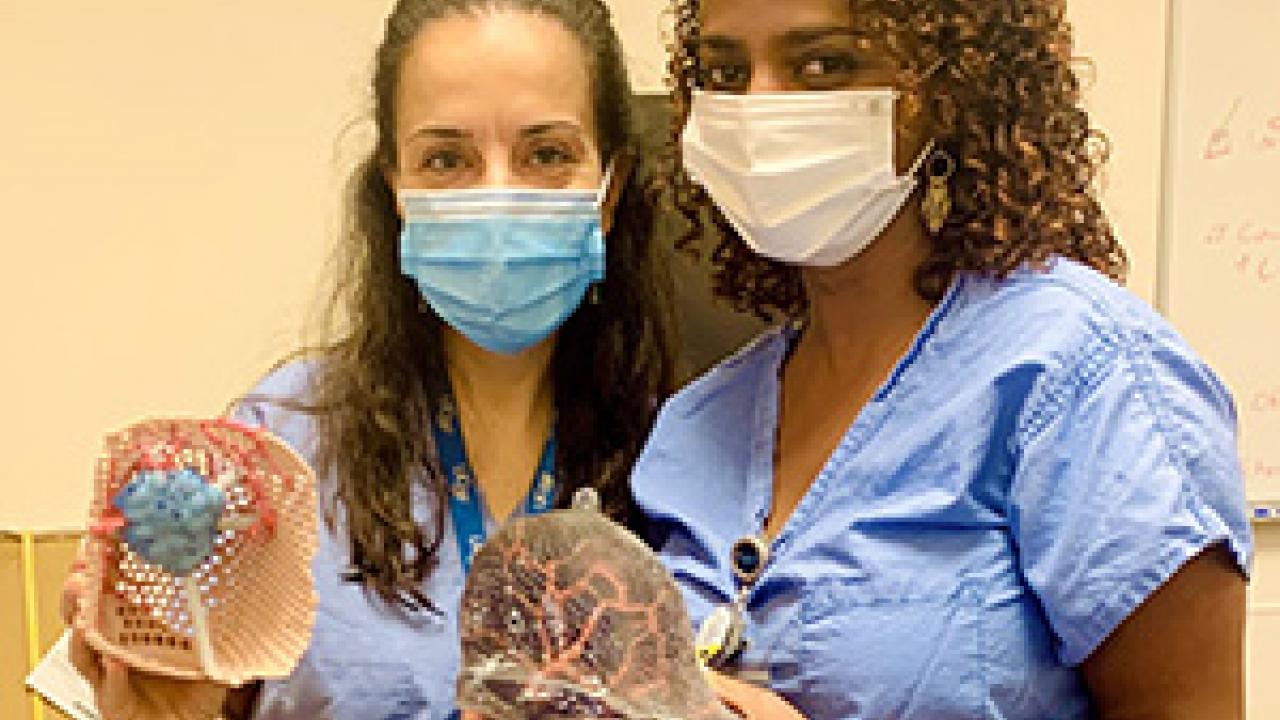 3D printing technology has been around for about 40 years. In medicine, we have seen rapid expansion across almost every subspecialty from pre-surgical planning to production of patient-specific surgical devices to simulation and training. However, there is a notable lack of literature on the applications of 3D printing in breast cancer management.
Tatiana Kelil, MD is an assistant professor of clinical radiology in the Breast Imaging section at the UC San Francisco Department of Radiology and Biomedical Imaging and serves as a co-director for the UCSF Center for Advanced 3D+ Technologies (CA3D+). Dr. Kelil is interested in advanced imaging visualization techniques and has experience with 3D post-processing, patient-specific modeling, and medical 3D printing. Dr. Kelil, along with Arpine Galstyan (MD candidate at UCSF) were corresponding authors on a review and discussion of the current applications of 3D printing in breast cancer management and potential impact on future practices. The paper was recently published in 3D Printing in Medicine.
(A) Sagittal 3D maximum intensity projection (MIP) image from a contrast enhanced MRI showing extent of abnormal non–mass enhancement in the right upper breast (white ellipse) and surrounding vessels (arrow). (B) A 3D printed model derived from this breast MRI. (C) A breast surgeon using the 3D printed model intraoperatively to visualize the location of the tumor as well as its relationship to adjacent vessels. (D) Side-by-side comparison of the excised specimen and the 3D model.
Their review looked closely at five different applications of 3D printing in breast cancer management:
Breast-conserving surgery (BCS) and tumor localization
Breast reconstruction surgery
Physician-patient and interdisciplinary communication
Education and simulation
Quality control
"Overall, 3D printing is fundamentally changing breast cancer surgery. It allows for patient-specific presurgical planning and more customized surgical intraoperative surgical guides for both breast conservation and breast reconstruction surgeries," says Dr. Kelil.  
Read more at UCSF Radiology