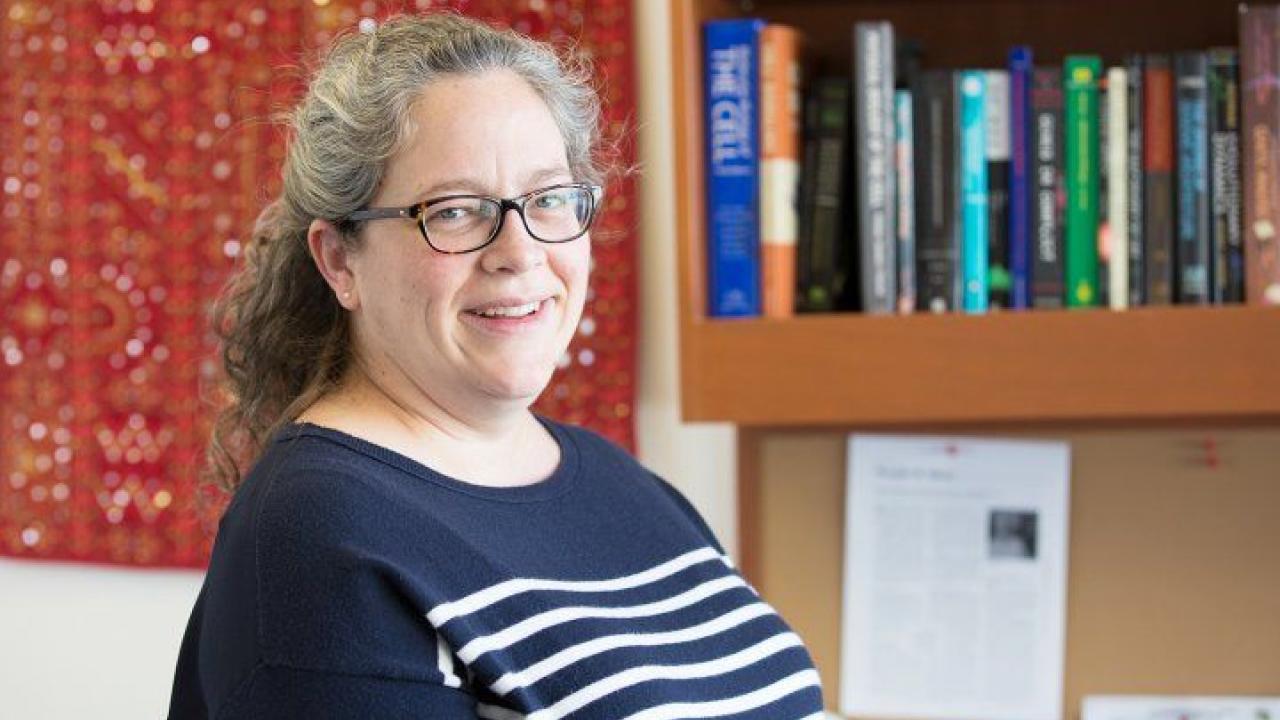 Sophie Dumont, PhD, was on track to become a physicist when she stumbled upon a mind-blowing description of cell division at a Berkeley auto shop while waiting for her clunker to be fixed.
"My old car was being worked on so I picked up a book left by a previous customer titled "Landmark Papers in Cell Biology" and started reading about machines inside our cells that divide chromosomes," recalled Dumont, a UC Berkeley grad student at the time. "I thought, 'Whoa, I want to work on this.'"
After watching a cell divide, Dumont, now an associate professor in UCSF's Department of Bioengineering and Therapeutic Sciences, says she was hooked. "It looked so beautiful, a perfectly orchestrated process – just like a symphony. How do cells do that?"
Today, Dumont, winner of the 2021 Byers Award for Basic Science, focuses on finding out how, as well whether therapeutic targets exist to ensure equal – and healthy – division of chromosomes. As she notes, even after more than 100 years of study, much is still unknown about cell division, a process that occurs in each body a trillion times a day.
"Cells have one supremely important role: to equally divide their chromosomes. If they fail in that process, birth defects or cancer can result," says Dumont. "While we know the parts required for cells to accurately divide chromosomes, we don't understand how they work together to prevent mistakes – and how they fail."
Support for Basic Science Research
As the Byers Award winner, Dumont delivered the 2021 lecture titled "An Orchestra Without a Conductor: A Symphony of Dividing Chromosomes" on April 27. Established with a philanthropic gift from Brook and Shawn Byers and their sons Blake and Chad, the Byers Award is given annually to recognize outstanding research by a mid-career faculty member. A long-time member of the UCSF Foundation Board of Directors, Brook Byers called scientists his personal heroes and said this year the Byers family will increase the award to $250,000 in hopes of accelerating the scientific process. 
Read more at UCSF.edu