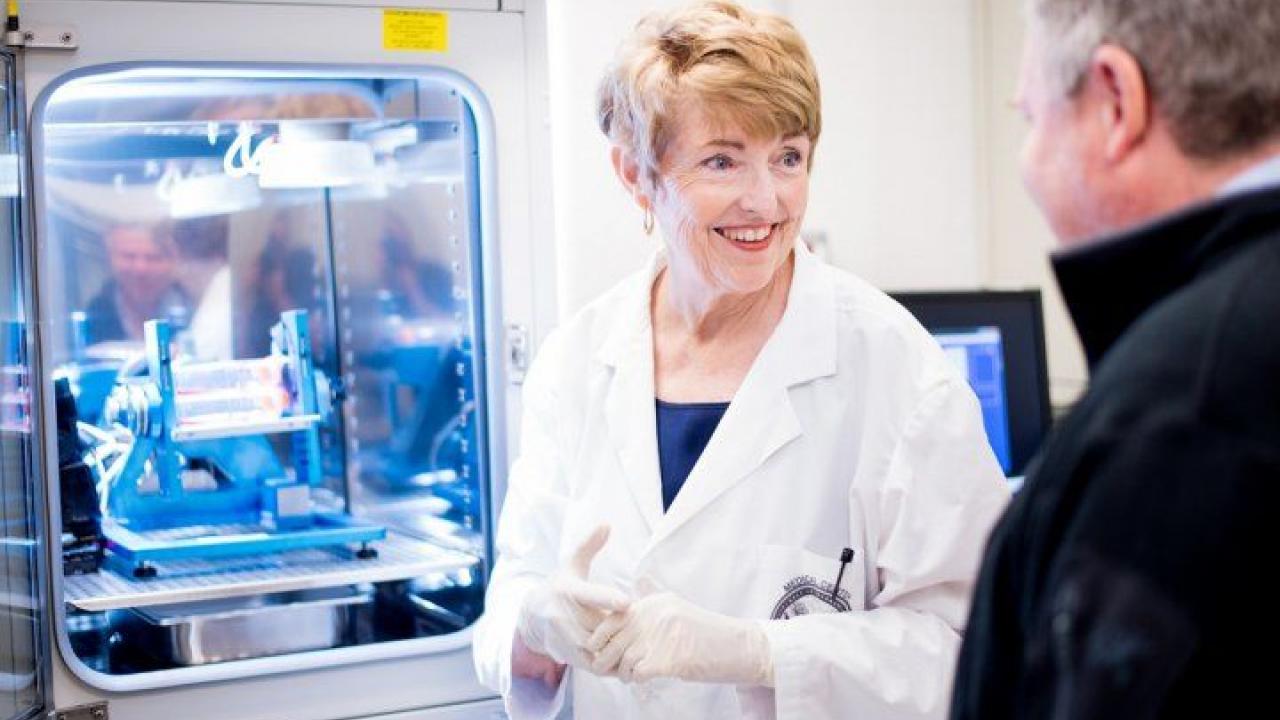 Microgravity in space perturbs human physiology and is detrimental for astronaut health, a fact first realized during early Apollo missions when astronauts experienced inner ear disturbances, heart arrhythmia, low blood pressure, dehydration, and loss of calcium from their bones after their missions.
One of the most striking observations from Apollo missions was that just over half of astronauts became sick with colds or other infections within a week of returning to Earth. Some astronauts have even experienced re-activation of dormant viruses, such as the chickenpox virus. These finding stimulated studies on the effects of weak gravity, or "microgravity," on the immune system, which scientists have been exploring for decades of manned rockets launches, shuttle travel and space station stints, or sometimes by simulating space gravity in earthbound labs.  
In the last study led by one of the first woman astronauts, Millie Hughes-Fulford, PhD, researchers at UC San Francisco and Stanford University now have shown that the weakening of an astronaut's immune system during space travel is likely due in part to abnormal activation of immune cells called T regulator cells (Tregs). 
Tregs normally are triggered to ramp down immune responses when infection no longer threatens and are important regulators of immune responses in diseases ranging from cancer to COVID-19. In microgravity conditions, however, the researchers found changes in Tregs that prepared them to go to work even before the immune system was challenged. When they stimulated an immune response in human immune cells from blood samples in microgravity, with a chemical often used in research to mimic a disease pathogen, they found that Tregs helped suppress the immune response that was triggered. This unanticipated discovery is published online June 7 in the journal Nature Scientific Reports.
Hughes-Fulford became the first female payload specialist to orbit Earth with her experiments in 1991, and for decades, until her death due to leukemia in February, she studied the effects of microgravity on health, first with an emphasis on osteoporosis and later with a focus on the immune system. As a researcher at the San Francisco Veterans Affairs Medical Center and a UCSF faculty member long affiliated with the Department of Medicine, Hughes-Fulford mentored aspiring space scientists, including the co-principal investigators of this latest immunology study. 
Read more at UCSF.edu