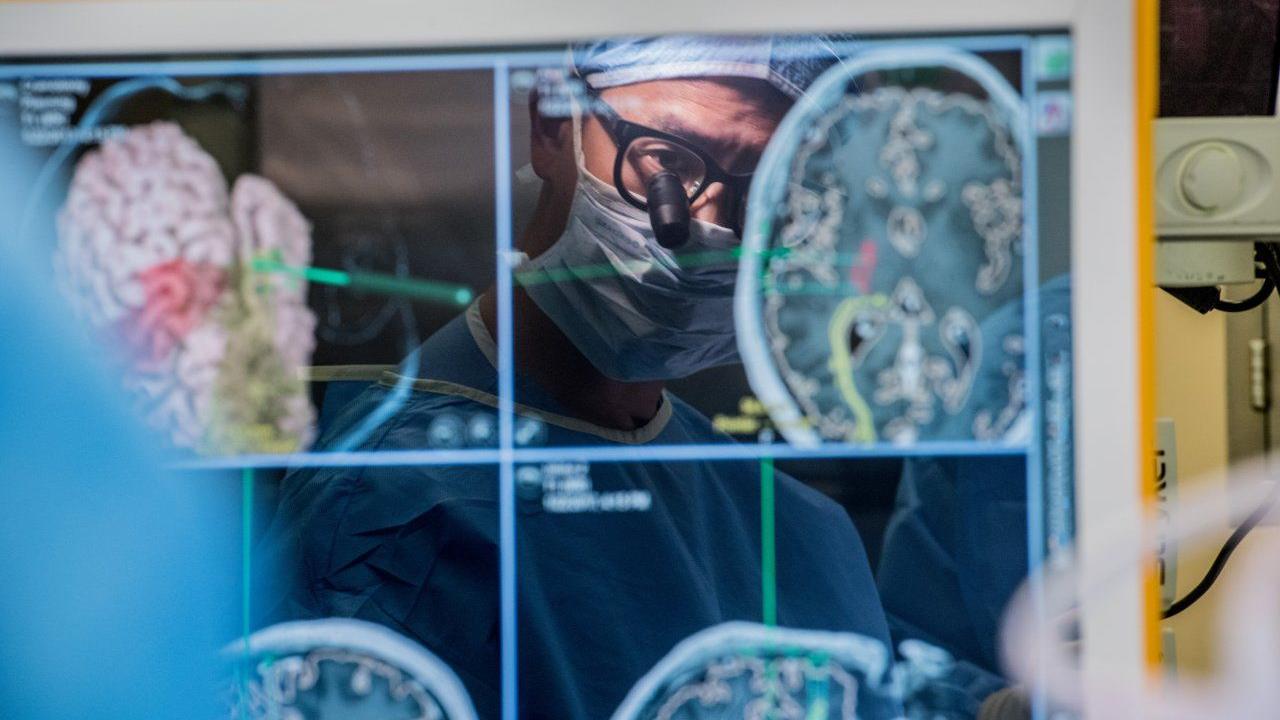 UCSF Medical Center has been recognized as the nation's best hospital for neurology and neurosurgery, and among the country's premier medical centers overall, in the 2021-22 Best Hospitals survey by U.S. News & World Report. 
The rankings, released July 27, 2021, placed UCSF among the top 10 hospitals for the 23rd year, coming in ninth on the national Best Hospitals Honor Roll. This distinction is awarded to the 20 medical centers that deliver the highest quality care across numerous specialties, procedures and conditions. 
UCSF Medical Center was ranked among the nation's best in all 14 adult specialties for which it was assessed and among the top 10 hospitals in seven of those specialties: diabetes and endocrinology; ear, nose and throat; geriatrics; neurology and neurosurgery; ophthalmology; psychiatry; and rheumatology.
Regionally, it was the top-ranked hospital in the San Francisco Metro Area and in Northern California overall. It also ranked highest in Northern California in 11 specialty areas, including cancer, pulmonology and ophthalmology, among others.  
"This is a great honor that reflects our priority of providing the best care for our patients, including those who come to us for the most complex care," said Mark R. Laret, chief executive officer and president of UCSF Health, which includes UCSF Medical Center and UCSF Benioff Children's Hospitals. "In the face of the global health crisis, our clinical teams have maintained their focus on the total health needs of our patients. I am so proud of the compassionate care they provide, every day, to the patients we are privileged to serve." 
Read more at UCSF.edu