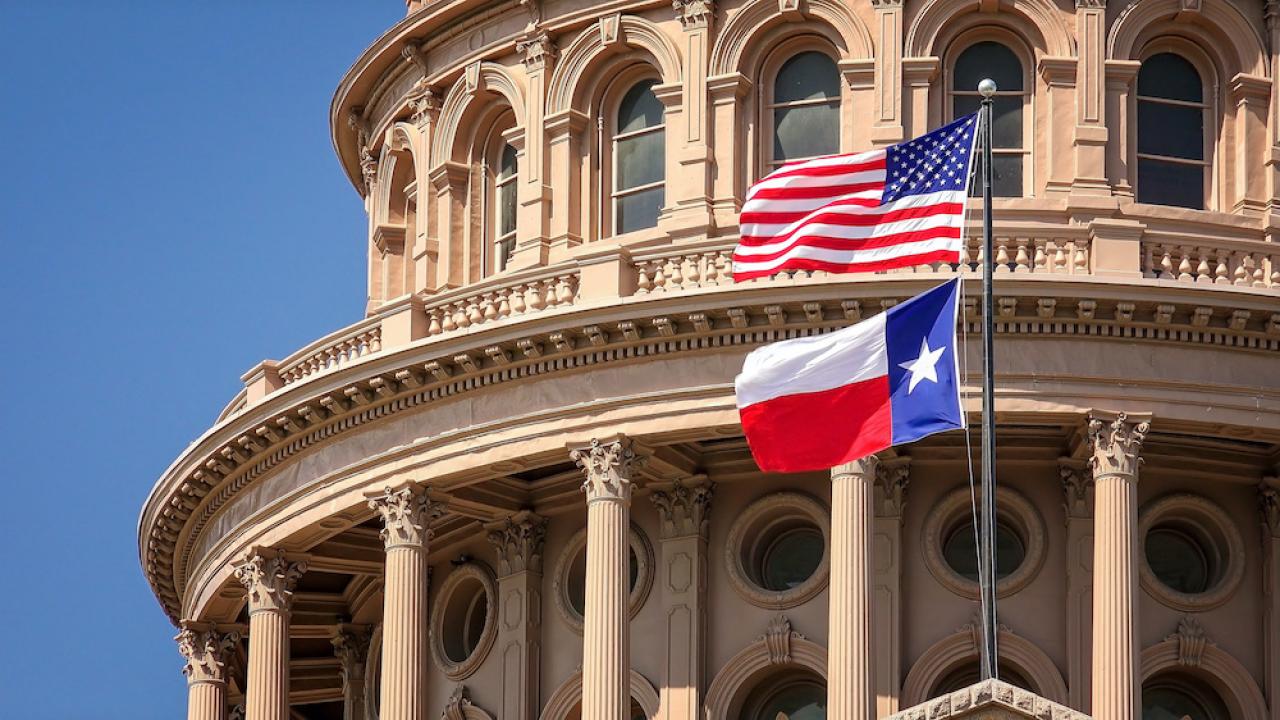 In response to the recent adoption of the Texas Heartbeat Act (SB8) banning nearly all abortions, the Cancer Center's Breast Oncology Program members are part of a growing effort to move the annual San Antonio Breast Cancer Symposium (SABCS) out of Texas.
The new law, which bans abortions after six weeks and incentivizes private citizens to report and sue people who provide abortion care or help those who need it, is the strictest abortion law in the country. At least two members of the Breast Oncology Program, Dr. Laura Esserman and Dr. Mary Helen Barcellos-Hoff, have emailed conference leaders encouraging them to move the meeting.
"It's a terrible law, and it is absolutely not protective of women. I think that if Texas officials understood that when they pass laws inhospitable to women, we will not hold a major conference about women's health in their state," said Laura Esserman, MD, MBA, professor of Surgery and Radiology and co-leader of the Breast Oncology Program. If the meeting remains in Texas this year, Esserman said she and many others at UCSF and elsewhere will attend only online.
Of additional concern are Texas laws prohibiting mandated masking and asking for vaccine status. Conference organizers have said they will use local ordinances to require masking.
Support for boycotting in-person attendance is growing nationally, Esserman said, adding that she and other healthcare providers wonder whether talking about abortion at the meeting would leave them vulnerable to the targeting invited by the law's "vigilante component."
Mary Helen Barcellos-Hoff, PhD, professor of Radiation Oncology, called the new law deeply disturbing, especially for for pregnant women with breast cancer and medical providers caring for them.
"This law touches a nerve nationally and internationally. For me, a law endorsing individual citizens to harass other citizens is really frightening," Barcellos-Hoff said. "I think moving a meeting of that size would have an impact, largely because of the visibility of scientists who oppose the law."
SABCS organizers replied to Barcellos-Hoff and Esserman that they are considering options but have not made any decisions.
The SABCS is jointly sponsored by the Cancer Therapy & Research Center (CTRC) at The University of Texas Health Science Center at San Antonio, the American Association for Cancer Research (AACR), and Baylor College of Medicine. The conference began in 1977 as a small meeting for San Antonio oncologists. Over the decades, it has grown into an international meeting that can draw more than 8,000 attendees in non-pandemic times. According to the
AACR, the meeting provides state-of-the art data that advances breast cancer research for the benefit of patients around the world.