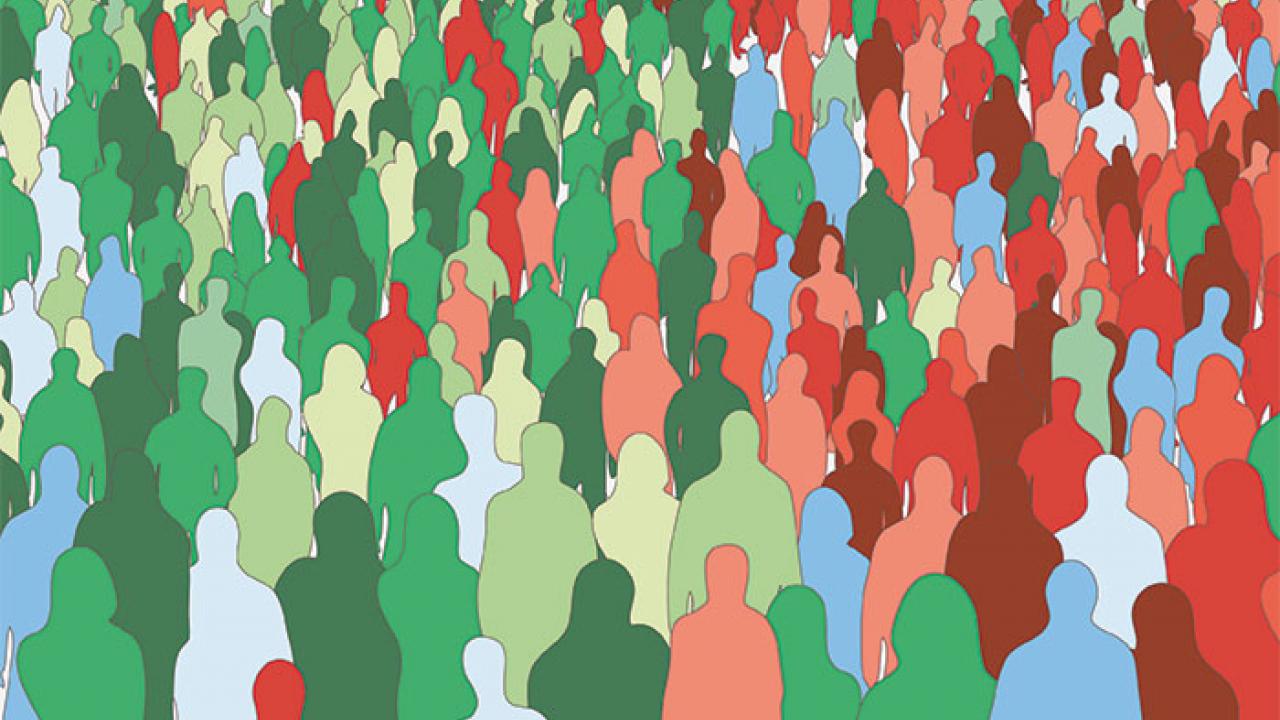 Tracking and integrating findings across disciplines is a persistent challenge in health disparities research. UC San Francisco faculty will soon take this challenge on with a new center to coordinate research from 11 newly funded centers across the U.S. on the root causes of, and ways to eliminate, disparities in multiple chronic diseases.
The UCSF center will be funded by a five-year $22.5 million grant from the National Institute on Minority Health and Health Disparities (NIMHD) and co-directed by principal investigators Edwin Charlebois, MPH, PhD, Stuart Gansky, DrPH, and Kim Rhoads, MD, MPH. This is part of an NIMHD initiative to fund a consortium of the UCSF coordinating center along with 11 centers based in other institutions.
Research at the centers will range from the role of social determinants of health – such as poverty, structural racism, and substandard housing – in creating and exacerbating disparities, to interventions using faith-based initiatives and neighborhood institutions. The 11 centers received NIMHD grants totaling almost $205 million to address prevention, access to care, quality of care, and self-management of chronic disease.
"The same social determinants of health – access to nutritious food, safe housing and quality education - influence disparities in multiple chronic diseases, including hypertension, diabetes, cancer, oral health, and HIV," said Gansky. "And those diseases also often interact with one another. The idea is to connect all of those dots."
Gansky is the Lee Hysan Chair of Oral Epidemiology and Associate Dean for Research in the UCSF School of Dentistry, and director of the UCSF Center to Address Disparities in Children's Oral Health. He'll lead the new center's Research Coordination and Data Management Unit with William Brown III, PhD, DrPH, assistant professor of medicine, as associate unit director. Brown is the director of Diversity, Equity, and Inclusion for the Bakar Computational Health Sciences Institute.
Engaging Communities
One of the most important functions of the new center will be to encourage researchers to work with groups and individuals in their own communities early on and throughout the research process. To that end, Rhoads, associate director for Community Engagement at UCSF's Helen Diller Family Comprehensive Cancer Center, will lead the center's community engagement unit. Greg Rebchook, PhD, associate professor of Medicine, will be the associate director of the unit.
"My role will be to leverage the vast experience and deep community engagement here at UCSF to support other centers as they enhance and cultivate similar relationships with their current and future community partners," said Rhoads, an associate professor in the Department of Epidemiology and Biostatistics. "We will also have the opportunity to learn from other centers and improve on our own work. It's a tremendous honor, privilege, and responsibility to lead a national effort that will move us a significant step closer to achieving health equity."
Read more at UCSF.edu