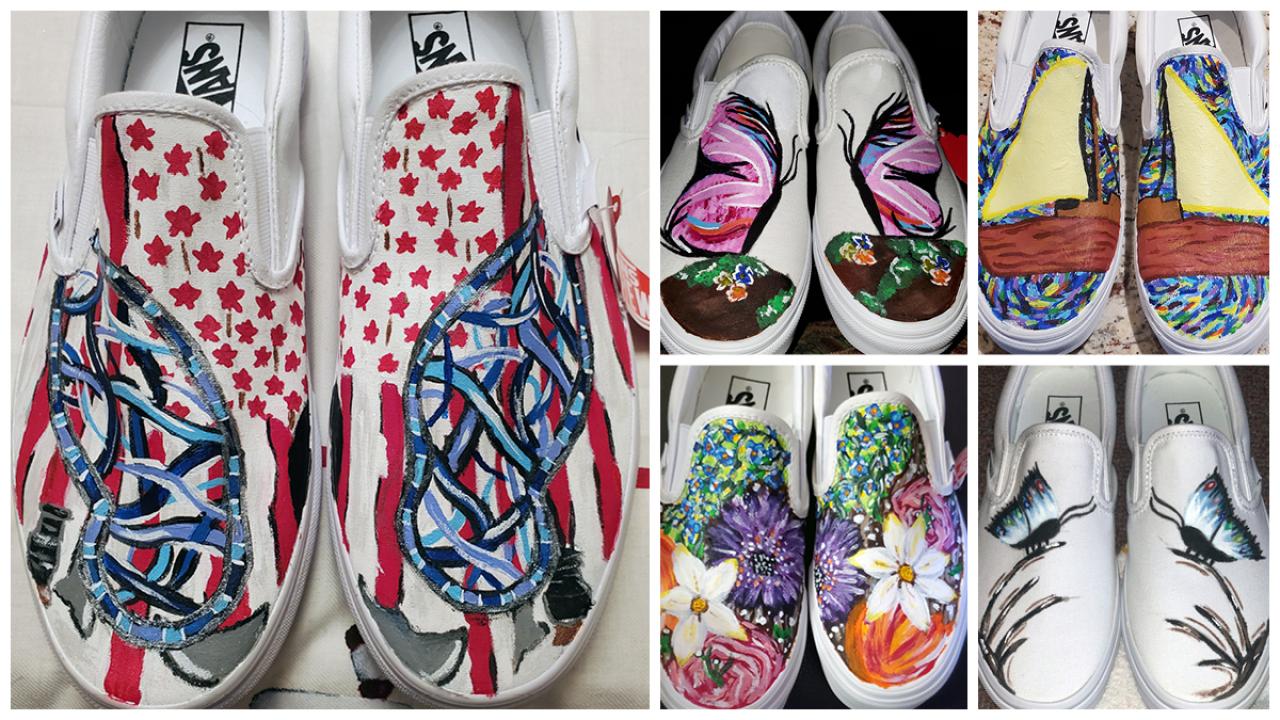 For Reno teenager Olivia Tillis, painting shoes is more than just a hobby – it is a way to honor her mother's memory, while also giving back to the brain tumor community. Olivia's mother, Rosie Tillis, was diagnosed with glioblastoma in 2017 and passed away almost two years later.
Since then, Olivia, now a high-school senior, has found healing in painting shoes for brain tumor survivors. "It makes me proud and fills me with joy, knowing that I can make other people feel happy," said Olivia, "that people who are still here – survivors – are noticed."
In less than a year, Olivia has created six pairs of shoes for brain tumor survivors, each individually designed with special meaning for the recipient. The first pair, for a firefighter, depicts a firefighter flag. Another pair of shoes references the survivor's love of sailing. All of her shoe designs incorporate a butterfly, a symbol of hope and transformation used by the UCSF Sheri Sobrato Brisson Brain Cancer Survivorship Program.
Olivia's painted shoes are gifted in partnership with the Survivorship Program, to selected survivors who share their insights and perspectives on the program's webinar series, "Living Well After Brain Cancer Treatment." The collaboration began when Olivia reached back out to her mother's care team at UCSF.
Read more at UCSF Brain Tumor Center