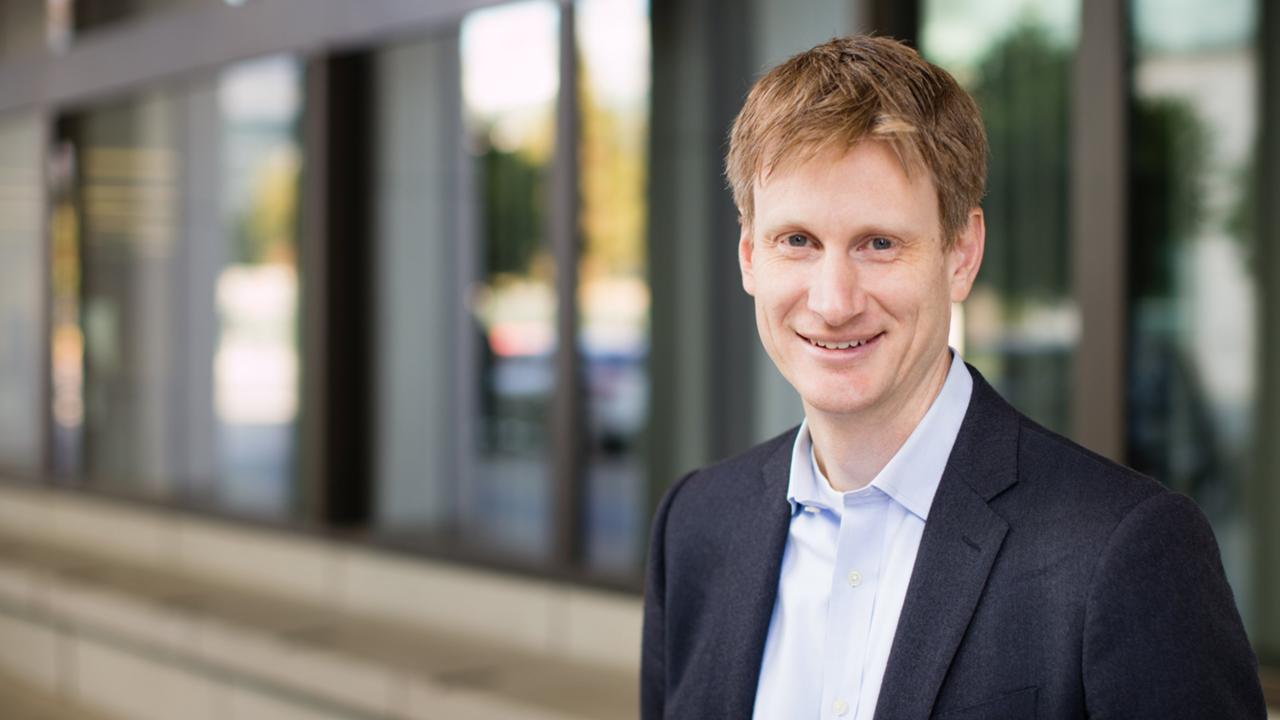 Researchers at UC San Francisco and UCLA continue to study prostate-specific membrane antigen PET imaging, or PSMA PET, to provide a more effective imaging test for men who have prostate cancer. Last year, this collaboration on a clinical trial led to U.S. Food and Drug Administration (FDA) approval for the technique at both universities, a great first step in leading to more widespread availability of this imaging test to men with prostate cancer. (Read more from UCSF News.)
Recently, the team led by Thomas Hope, MD, associate professor in the UCSF Department of Radiology and Biomedical Imaging, and Jeremie Calais, MD, associate professor in the UCLA Department of Molecular and Medical Pharmacology, published a paper in JAMA Oncology detailing the method that led to FDA approval of PSMA PET and received more good news:
Inclusion of PSMA PET (both 68Ga-PSMA-11 and 18F-DCFPyL) in the National Comprehensive Cancer Network®'s (NCCN) recently published prostate guidelines
Recently publication of the Society of Nuclear Medicine and Molecular Imaging (SNMMI)'s appropriate use criteria (AUC) for Prostate-Specific Membrane Antigen (PSMA) PET imaging
Dr. Hope answers some questions about these recent developments, their significance and what's next for PSMA PET imaging, prostate cancer detection and treatment. 
1. What is the main focus of this recent paper?
This paper focuses on the role of 68Ga-PSMA-11 PET at time of initial staging. The goal was to compare the imaging results to nodes found at time of surgery in order to determine the sensitivity and specificity of PSMA PET. This study showed that PSMA PET has a high specificity for the detection of nodal metastases, although the sensitivity for small pelvic nodes was lower than expected.
2. What is the significance of PSMA PET (both 68Ga-PSMA-11 and 18F-DCFPyL)'s inclusion in the NCCN's recently published prostate guidelines? 
This is a very important development. NCCN guidelines are used by many insurance companies to determine what tests to cover. The inclusion in these guidelines will help increase the likelihood of insurance coverage of PSMA PET at time of initial staging and biochemical recurrence. Additionally, the NCCN guidelines recently convinced the FDA to include 68Ga-PSMA-11 PET at time of initial staging for patients with prostate cancer. 
Read more at Radiology.UCSF.edu