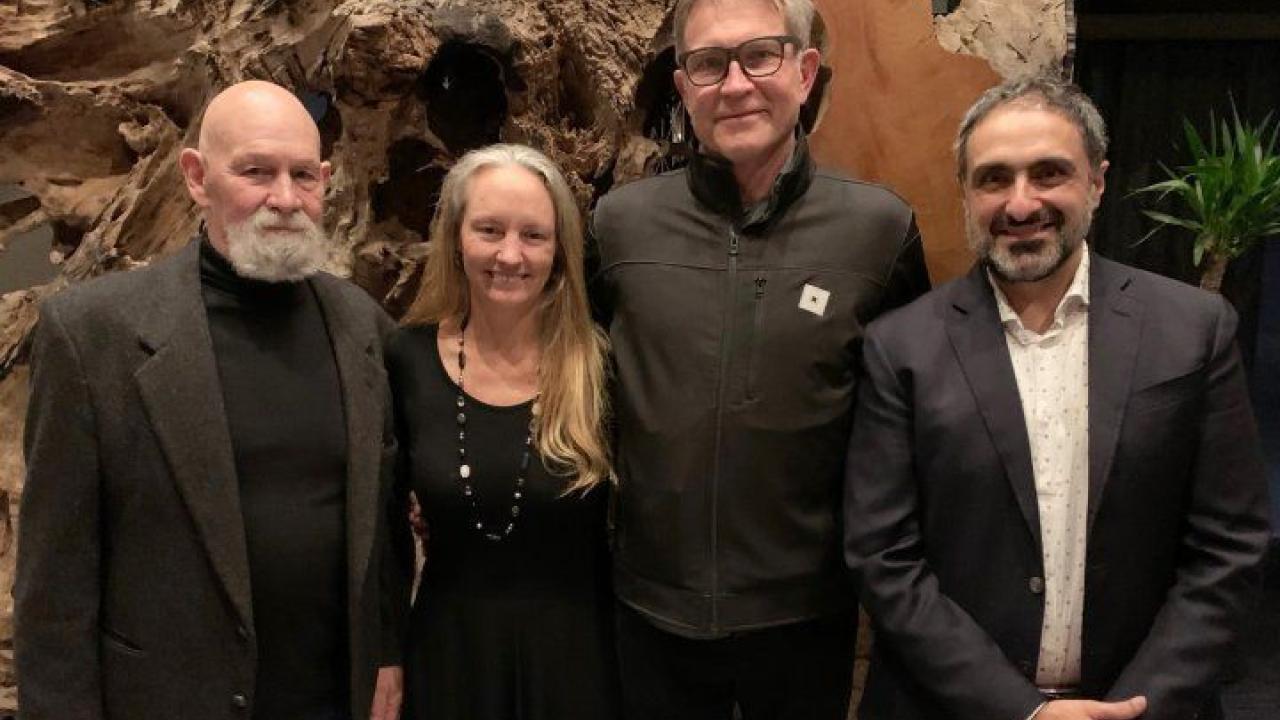 UC San Francisco has launched the Baszucki Lymphoma Therapeutics Initiative to increase the effectiveness and availability of chimeric antigen receptor T-cell (CAR T) therapy for lymphoma patients. Jan Ellison Baszucki and her husband, Roblox CEO David Baszucki, gifted $6 million over five years to support the initiative. After witnessing Jan's father recover from a near-fatal lymphoma thanks to treatment with CAR T therapy, the couple wanted to help accelerate progress in the field so more families can benefit.
An emerging approach to immunotherapy, CAR T therapy has dramatically increased survival rates for patients with certain hard-to-treat blood cancers. It also shows promise for treating some solid tumors as well as diseases beyond cancer, including autoimmunity and neurodegeneration. The therapy involves harvesting T cells from a patient's blood and genetically engineering them to kill cancer cells by detecting specific molecular targets, called antigens, on the cancer cells' surface. The engineered T cells are then cultured to increase their numbers and infused back into the patient's bloodstream, where they act as a "living therapeutic" against the cancer cells.
"In cancer, we don't often use the big C word – cure – but CAR T therapy really does seem to lead to 'miracle cures' after no other therapies have worked," says Babis Andreadis, MD, MSCE, a lymphoma specialist and professor of clinical medicine at UCSF who will direct the new initiative.
Since 2017, the US Food and Drug Administration (FDA) has approved five CAR T therapies for acute lymphoblastic leukemia (ALL), multiple myeloma, and several lymphomas. Andreadis ran some of the first clinical trials of CAR T therapies for non-Hodgkins lymphoma, which have shown complete remission rates of around 50 percent in patients who have failed multiple prior treatments.
In cancer, we don't often use the big C word – cure – but CAR-T therapy really does seem to lead to 'miracle cures' after no other therapies have worked.
Babis Andreadis, MD, MSCE
The Baszucki Lymphoma Therapeutics Initiative will expand research underway at UCSF aimed at understanding who will benefit from CAR T therapy and developing new therapeutic targets for lymphoma patients who don't respond to current CAR T therapies.
"Our goal is to reach a point when cancer medicine is completely personalized and every patient can get a therapy designed specifically for their own disease," says Alan Ashworth, PhD, FRS, president of the UCSF Helen Diller Family Comprehensive Cancer Center and the E. Dixon Heise Distinguished Professor of Oncology. "Jan and David's commitment to helping realize this vision exemplifies their remarkable foresight and generosity."
'Big, Bold Moves'
The Baszuckis, who live in San Francisco with their four children, are veterans of the Bay Area technology industry. Jan was the director of marketing at Infinity Financial Technology before becoming an award-winning writer and novelist. David is a software engineer and co-founder of Roblox Corporation, which develops Roblox, an online gaming platform that allows users to create and play their own games.
Read more at UCSF.edu